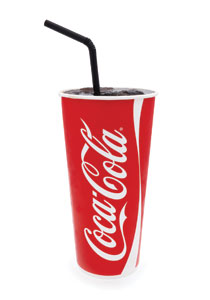 Photo credit: ©istockphoto.com/robtek
Every contractor understands the importance of having a strong, easily recognizable brand. Companies that develop exceptional brands outperform companies with a mediocre brand every day, regardless of their field. Most customers are brand sensitive and loyal to their favorite companies. Some of you reading this won't drink Pepsi, it has to be Coke. Others won't set foot in a McDonald's, but eat at Burger King every week, even if it's out of their way. ??
Why is it that, as consumers, we seem to gravitate toward certain products and businesses, yet stay away from others? Obviously, we like specific things about certain brands and we begin to learn we can count on them. As customers in any field, we crave predictable results and reliability. We desire consistency. We like to know the outcome of a buying decision in advance. It's safe and we don't have to overthink the buying decision. ??
Branding is incredibly powerful and most contractors don't pay enough attention to the root of what makes a great brand. As marketers of our service companies, we're taught we need a great name, an eye-catching logo, the perfect color scheme and a unique selling proposition to indefinitely stick in a customer's mind. These things are all important, but they don't independently make a brand work and won't create long-term success if you aren't delivering a great service experience.??
The reality is this: Your brand is defined by your people! As I travel around the country helping contractors create more sales and success through strategic training, I work really hard to help technicians realize the vital importance of their daily actions. I want them to understand the manner in which they represent themselves is directly related to a customer's perception of their company.??
A couple of months ago I was delivering a keynote speech at a client's party in Atlantic City, N.J. There was a terrible storm on our travel day, so we arrived at the casino/hotel much later than originally planned. The lovely Christy and I were tired, hungry and ready to relax with a nice dinner before turning in for the night. A McCormick and Schmick's Seafood restaurant was on the property, so we quickly checked-in, dropped our bags and got to the restaurant before closing time.??
I'm a big fan of this chain of seafood restaurants and I've always received nothing but great food, drinks and service each time I've chosen to dine at one of their 90 locations. However, this particular night was different. Due to our numerous travel delays, we arrived at the bustling restaurant about 30 minutes prior to closing. We were seated and our server arrived at our table moments later.
Without even saying a word, it was clear she was not in a good mood. At one point she swooped in and asked, "Are you ready to order?" in a monotone and disengaged voice. Christy responded as we were both looking at our menus, "Actually, I'm having a bit of trouble deciding between a few things." Before we knew what was happening, she quickly quipped, "OK," as she briskly walked away, clearly irritated by our indecisiveness.??
Since I train customer service on a daily basis, I addressed the issue when she returned to the table. I asked, "What seems to be going on? Have you had a bad night?" She launched into this story about how the restaurant had been evacuated earlier in the night for some unknown reason and a few tables had not even returned to pay their checks. This incident obviously affected her tips for the night and caused her to project that negativity onto her customers.
I can understand and empathize with her frustration based on the evening's events, but the unfortunate things that happened to her were not our fault and we didn't deserve to be penalized because of them. I was a customer in a restaurant that was open for business and I wanted a great service experience, regardless of what had taken place that evening.
Consistently great experience??
The same is true for us as contractors. Your frontline team members are your brand. Your technicians have far more control over your brand than you will ever have. They represent the company to the homeowner. The customer makes a buying decision today based on the service, education and overall experience they receive from a technician, not the leadership.
I'm sure the executives at McCormick and Schmick's have a very good training program for their team members, but that night I did not receive the type of service the company's training is designed to provide.??
These same situations happen in our industry every day. If a technician isn't properly trained, he cannot effectively represent your brand. If you don't consistently work with your team to keep them sharp and customer-focused, your company will suffer.
Technicians are amazing people. They are the backbone of our industry and have a vast array of skills and knowledge. However, they also need to know how to effectively communicate your brand to customers. Everyone needs to be on the same page so your customers receive a consistently great service experience each time they have contact with your company.
Effective communication is absolutely essential in the world of service and sales. The better people communicate, the better results they experience.??
What are you doing to keep your technicians highly trained on effectively communicating your brand to customers? How often do you have company meetings that focus on communication? How do you come up with training topics? Who leads the meetings?
These are all questions for you to address in order to become more successful. The best way to establish a strong, reliable brand is to execute and maintain a focused training program. Plenty of resources are available to help you accomplish your training goals, you just need to use them!
I will dine at McCormick and Schmick's again at some point but it will probably be awhile before we give them another chance. Is that fair to them as a company? Maybe not, but we work too hard for our money to waste it on inconsistent service. We want to know we are going to have a good experience with the brand every time.
The same is true with your customers, so make sure you're doing your very best when it comes to helping your team understand the importance of excellent customer service. Give your technicians the tools they need to create a superior, dependable experience for your customers and you will be able to build an unstoppable brand.
---
HELPFUL LINKS: