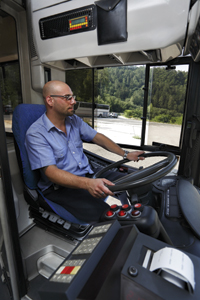 Photo credit: ©istockphoto.com/alejandro Soto
Recently I released one of my online technician training videos about how technicians can actually turn good communication skills into sales and profit for the company. Communication is a topic that gets talked about in a broad scope in our industry, but is seldom broken down into how critically important effective communication is to our overall success.
As daily leaders and managers, we must first gain clarity about the importance of communication in the company and undoubtedly understand the impact of our actions (or lack thereof) regarding effective communication. I almost hesitate to use the term "effective communication" because it feels somewhat like these words have been overused and don't have much clear, emotional meaning.
Nothing is further from the truth when it comes to the reality of leading a profitable company, since communication truly forms the basis of all relationships. Since I believe we are in the people business, though our products vary from company to company, relationships are pinnacle to our success. These relationships begin at the leadership level and then continue throughout the entire organization, regardless of business size. How well we communicate as leaders also reveals itself in the field when our technicians are interacting with clients, selling our products and services.
Have you ever wondered why one company struggles to make payroll and keep the ship afloat while a competitor in the exact same market and exact same industry has profits comparable to those of a national role-model-type company? Certainly many factors come into play here, but I can guarantee that the level of effective communication has a great deal to do with the degree of success that companies experience! However, because it is somewhat difficult to quantify exactly how profits are tied to communication, we often don't focus on this key factor as much as we could.
Leadership is critical
Every time we go onsite with our clients (or accept a new client) for training and coaching, we always uncover opportunities to improve communication. I can't stress enough how important this is for you as a leader; it all begins and ends with whoever is "driving the bus." Taking responsibility for your own communication skills and training front-line team members to improve their personal communication is one of our biggest responsibilities as leaders. Although crucial to an organization's success, this topic doesn't tend to be a conventional point of leadership focus.
At The Blue Collar Success Group, we spend a massive amount of time training your front-line team members on the sales process. We invest a lot of time and energy helping selling technicians understand the importance of communicating effectively, educating customers and generating above-average outcomes. We know this approach works from the great results our clients derive from our process. However, if the leader of a business isn't focused on how communication translates into profits, the front-line team members tend to feel alone and that they are lacking the support they need.
As a business owner myself, I see how this can show up in my own company. These days I'm on the road more than I'm home and it's very common for me to go several weeks at a time without walking through the doors of my service business. Based on this choice and schedule, it is imperative that I facilitate very strong communication with my leadership team back home. If I fail to communicate well with them, then it becomes very easy for them not to bring their best to our front line.
As I'm sure you're aware, effective communication is a process and needs to be continuously worked on. It doesn't happen on its own. It takes time, commitment and practice. Be easy with yourself and your team as you begin to focus on this critical piece of leadership. We all have built-in conditioned responses regarding communication and it's very common to hit some stumbling blocks as you begin to create change in this area.
We repeatedly observe that when our coaching clients implement effective communication training and strategies, really great things begin to happen. People become better leaders regardless of position or job title. Your team becomes far better positioned to keep tasks organized and well-arranged. Suddenly team members have a greater understanding of why we do what we do.
When our front-line members can easily connect the dots regarding our strategies, systems and purpose, profits begin to soar. Not only are profits seriously improved, but it's a lot more fun to come to work every day. I believe life is way too short to lack passion and enjoyment in our closest relationships.
Leaders who exemplify great communication can actually promote motivation throughout the team. Communication also can have a positive impact on individual attitudes. An informed individual who has been given the necessary facts and skills will have a better attitude and work ethic than an uninformed individual. Most of us can recall situations in our work history where a boss didn't tell us the truth or didn't include us in the bigger picture. Think about how that circumstance felt to you at the time.
Now that you're a leader, how are you preventing that from happening to your team members, as well as keeping them engaged in the direction of the company?
Many business leaders think they need to hire people just like themselves  when filling positions and growing the business. I disagree with this philosophy. I believe we need to hire like-minded people who share the vision of what we're attempting to accomplish, but who also possess diverse strengths and weaknesses. Then we must facilitate a culture of successful communication between these individuals, which helps to foster a strong sense of community and respect within the organization.
 Pay attention to how you communicate within your company, handle any situations that need attention and start to drive positive behavior changes. Remember, effective communication starts with a company's leadership and affects every aspect of the business, including (if not most importantly) your sales and profitability. 
---
HELPFUL LINKS: