✕
Though it is only August, 2023 has been a huge year for Ankeny, Iowa-based Baker Group. For starters, the mechanical contracting firm is celebrating its 60th anniversary this year. The company also opened its fifth office in Kansas City, Missouri, and received its very first patent.
Baker Group's dedication to its employees and commitment to building lasting relationships with its clients have earned the firm the distinction of being named PM's 2023 Mechanical Contractor of the Year.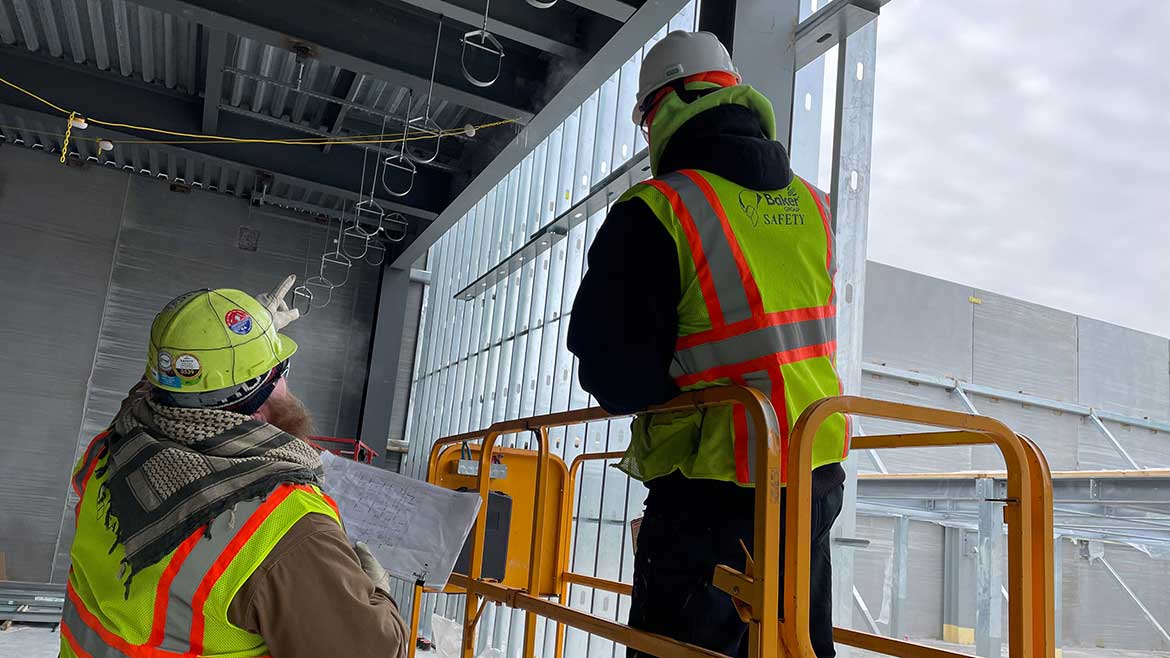 Long history of caring
Founded on the east side of Des Moines, Iowa, as a small plumbing contractor in 1963 by Bernard "Bernie" Baker Jr., Baker Group has grown to be one of the Midwest's largest full-service mechanical contractors. With five locations across Iowa — and, most recently, Missouri — the mechanical contracting firm is known for its design, installation and servicing of commercial, industrial, mission critical and institutional building systems.
The firm boasts 1,150 employees spread across its locations in Des Moines, Ankeny, Davenport and Cedar Rapids, Iowa, and Kansas City, Missouri, and around 300 fleet vehicles, according to Baker Group President Doug Kumm, who has been with the company since 1989.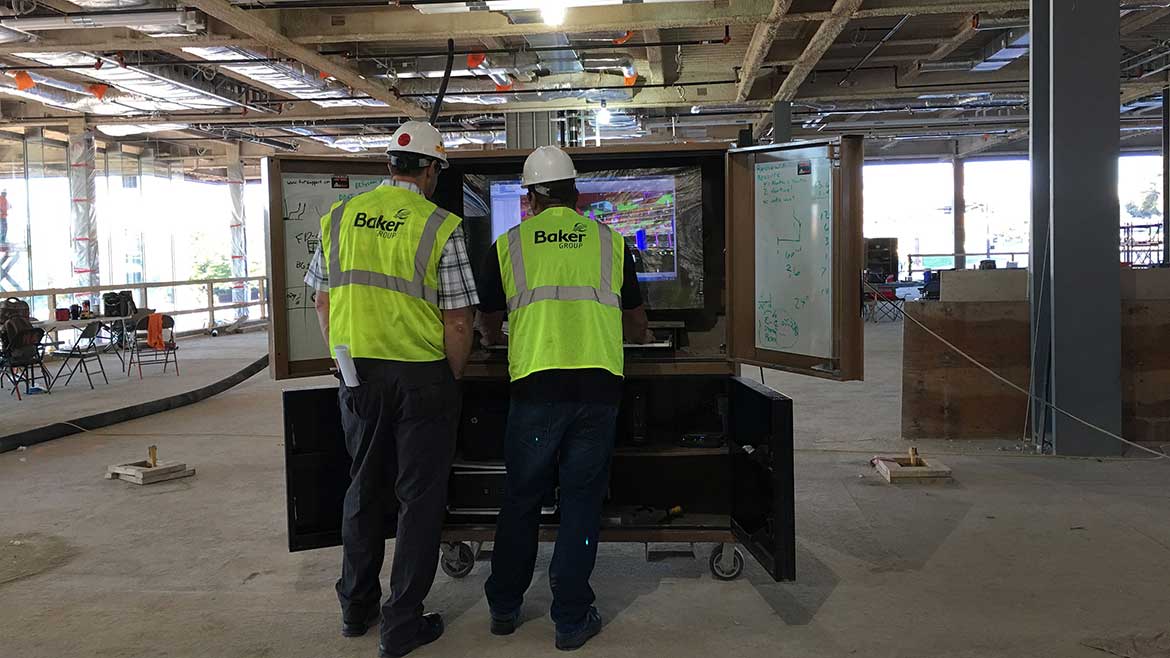 "We're a union contractor, so our field forces are all union members," Kumm says. "We have collective bargaining agreements in place with them. Uur office staff have health plans, 401K plans, and within the past three years, we transitioned to an ESOP. So there are stock benefits available to all of our employees that will serve as a retirement fund for them over time."
B.J. Baker III, chairman of the board, as the sole owner of the company his father started, decided to transition ownership of the company with an ESOP as part of his transition strategy.
"He chose to take that path versus selling out to a corporate conglomerate, if you will," Kumm explains.
Rob Cross, COO of Baker Group, has been with the company for 28 years, starting right out of high school at 19 years old. He worked his way from apprentice to foreman superintendent to his current role.
"I've always loved the people and our leadership that I get to work with every day — that's really why I've stayed," Cross explains. "We have very low turnover here with a lot of long-tenured field and office folks on staff. Probably the biggest thing for me, personally, was BJ Baker had some choices of how to transition the company to the next generation, and out of all the options, he chose the ESOP which allowed us to retain the same leadership and go to business the way we've always gone to business with the same decision making. It gives us the chance to really have ownership in the company and build another retirement source."
Cross adds that the ESOP has the added advantage of bringing value to the company when it comes to attracting new employees.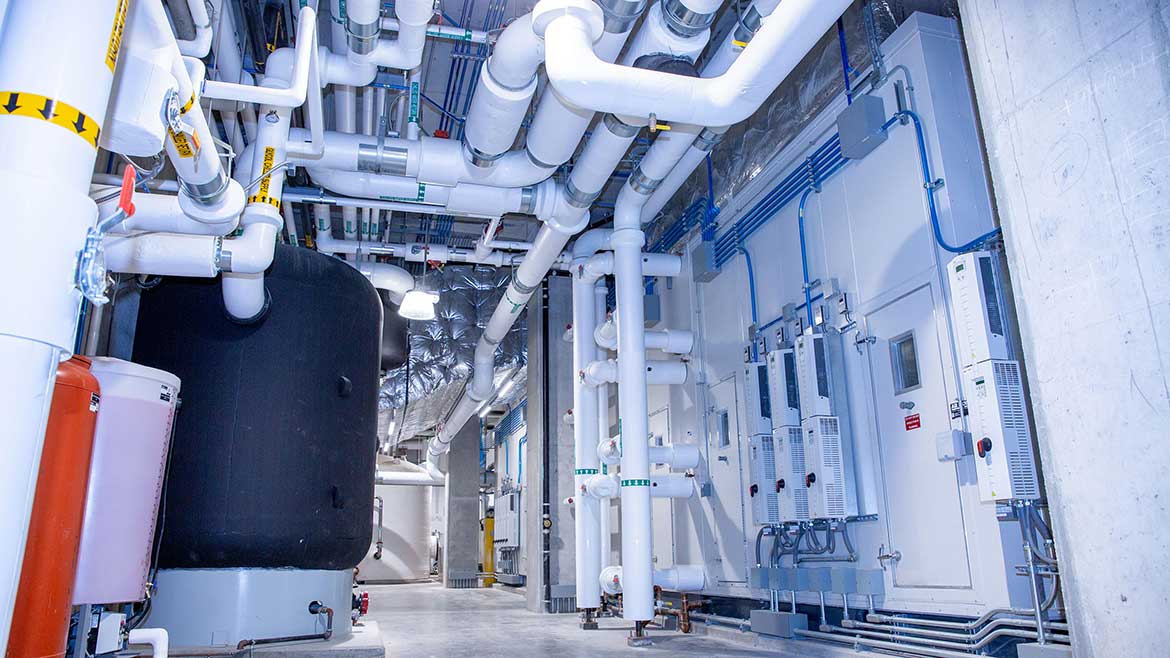 ARTICLE INDEX
MEET THE PAST WINNERS
"The ESOP is very young in our transition, so our stock price is really low — now is really the time if you were wanting to get on board where the sky is the limit," he says. "We can make this what we want and have a really good retirement source when that time comes, and it's really a reward of how we serve our customers, drive efficiency, retain people, then, at the end of the day, become profitable."
Standing out
Though it might be cliché, Joel Veenstra, executive vice president, notes the people at Baker Group are "phenomenal."
"The relationships we have within the construction community keep me coming back — Des Moines is a fairly small market, and we have developed longstanding relationships," he explains. "We do a lot of design-build work, which is somewhat unique in our area. Along with that, I would say what differentiates us in the market is our pre-construction services. The way that we approach projects on the front end, the amount of energy and effort that we put into project estimating and pre-planning — our customers tell us that is a differentiator from our competitors. We spend time listening to customer's needs and coming up with cost-effective solutions in the design-build process. We approach every project with the desire of that client to become a lifelong customer. It's not a once and done, we like to develop relationships and long-term customers for Baker Group."
Brandon Hummel, vice president of development, notes that Baker Group is very client-facing, more so than you would expect in the construction industry. He believes in the company's leadership and the direction it is heading, which is why he's stayed the past 19 years.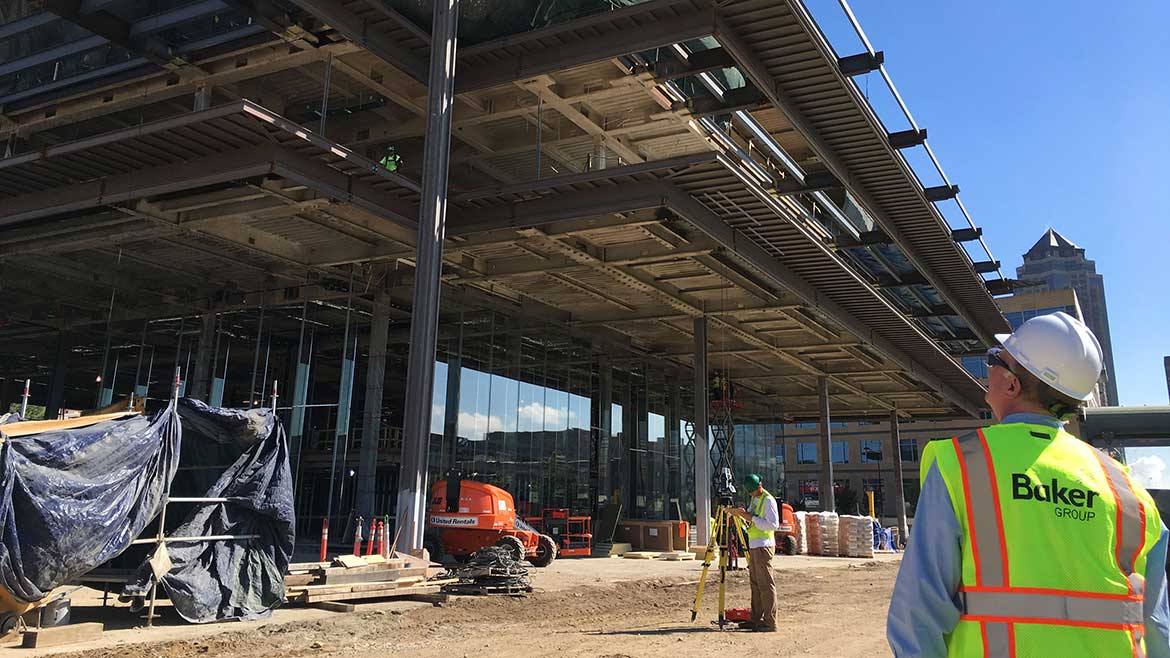 "Our core values really come into play," he says. "At its core, this is still the same company it was 19 years ago that cares about its people, wants to do right by its customers and have some fun while we're doing it."
Hummel says the thing he hears from clients the most is the personal connection Baker Group has with its customers. "Basically, our marketing strategy is clients for life. How we do that is we help people solve problems. We get to know them personally, and they invite us back for the next one, really at its simplest form. When you're able to do that as the needs of your client evolve and grow and change, if you can keep being that subject matter expert that can anticipate their needs and personally cares about whether they succeed or not, you will grow with that customer."
That exact formula is what allowed Baker Group to open its newest Kansas City location earlier this year.
"We have a large mission-critical client and they think so much of us that they asked us to come down to Kansas City to do a huge campus for them, but they didn't want us to just leave after it was done. They wanted us to stick around afterward. Our approach to serving our customers and the personal touch we have goes into that. We're not just a transactional business. We take the long look, what's good long-term for both parties more so than short-term profits."
Changing with the times
According to Kumm, Baker Group's growth has been one of the largest changes to the business in its 60 years.
"I've been here 34 years this fall," he says. "When I started, we were mainly a mechanical contractor doing plumbing and mechanical work. We had just started our automation group, and our service group was just getting off the ground. Since then, we've added sheet metal services in-house, we've added electrical in-house, and we expanded our automation group. We also added a technology group. So we've really expanded our services as our clients have asked for more from us over the years."
Veenstra adds that the contracting firm definitely builds things differently than it did 25 years ago. "The challenge is keeping up with technology and selecting the right technology."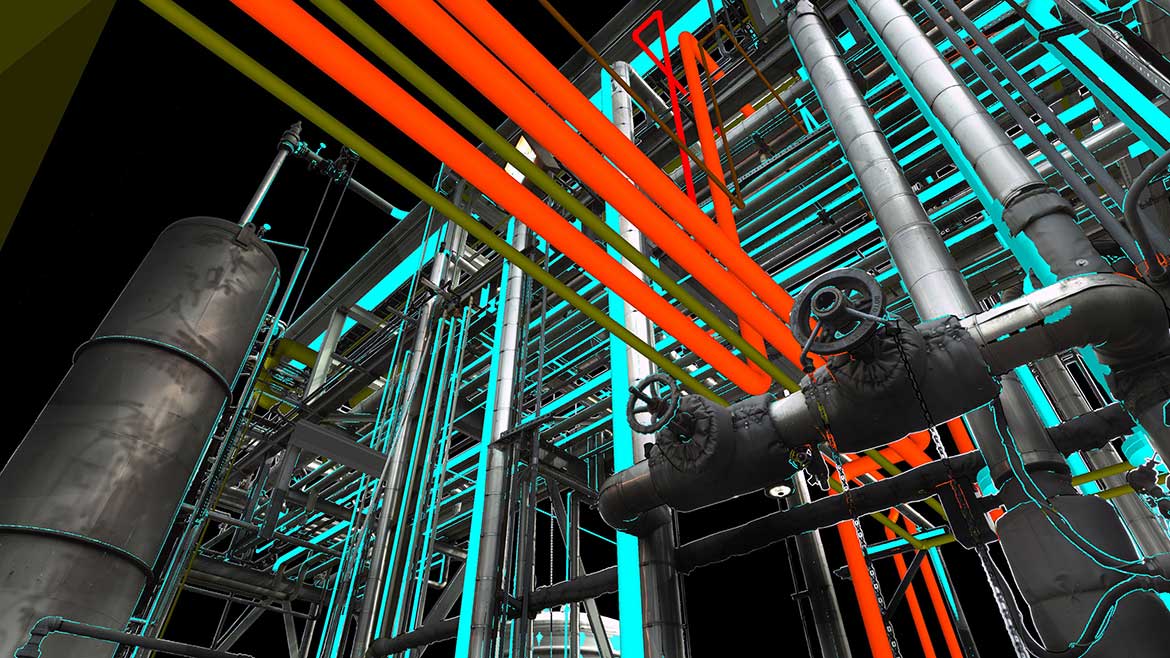 Veenstra points to how the industry as a whole — as well as Baker Group — is moving toward using more technology. "We've followed the lead of our design consultants in the world of Revit. We've been transitioning away from AutoCAD and really into this whole new platform of design to produce our installation drawings. That's been a big change, I'll say in the last five years, and somewhat of a painful one if we're really honest.
"Technology is everywhere," he continues. "The next wave may be more robotic technology in our shops and in field. It takes a lot of time to research the technology, figure out when to implement it and what the investment is going to be — because it's not just purchasing it, but training your team on it to really institutionalize it within your organization. Thankfully, we're in a number of peer groups around the country, so we're constantly getting feedback on what people are trying and what is successful. That's one of the things we rely on more and more is communication with other contractors across the nation to understand new technology. And we do the same thing — we share our experiences. It's been one of the most valuable things we've implemented within the past few years that has made us more successful."
Cross explains technology is viewed as just another resource to allow people to work safer at Baker Group.
"It's less wear and tear on their bodies and allows our employees to work longer in their careers if they so choose," he says. "For example, we try to prefabricate as much as we can, and we have everything set up for our employees with positioners and to make everything as ergonomic as possible. Then on the technology side, we utilize 3D scanners with our Trimble units. At times, we use some augmented reality, the HoloLens glasses, trying to make things more efficient and safer for our people in the field."
Cross notes one thing he is most proud of is being part of the team that received the Baker Group's first patent for MODBack Utility Solutions, which is a modular utility back (called MODBack for short) assembly of plumbing and HVAC that attaches to the back of detention cells.
"When they're building a new justice center, prison or mental health facility, they can attach these prefabricated plumbing and HVAC assemblies on the back," Cross explains. "About 90% of the work is done when the unit is set."
Focus on safety and training
Baker Group does a lot of in-house training for its employees, Kumm notes.
"We have our own staff of design engineers, and they are consistently putting on Lunch and Learns on a regular basis," Kumm says. "If we come across an issue that we have problems with, technical issues in the field or whatever, we'll do a class on that.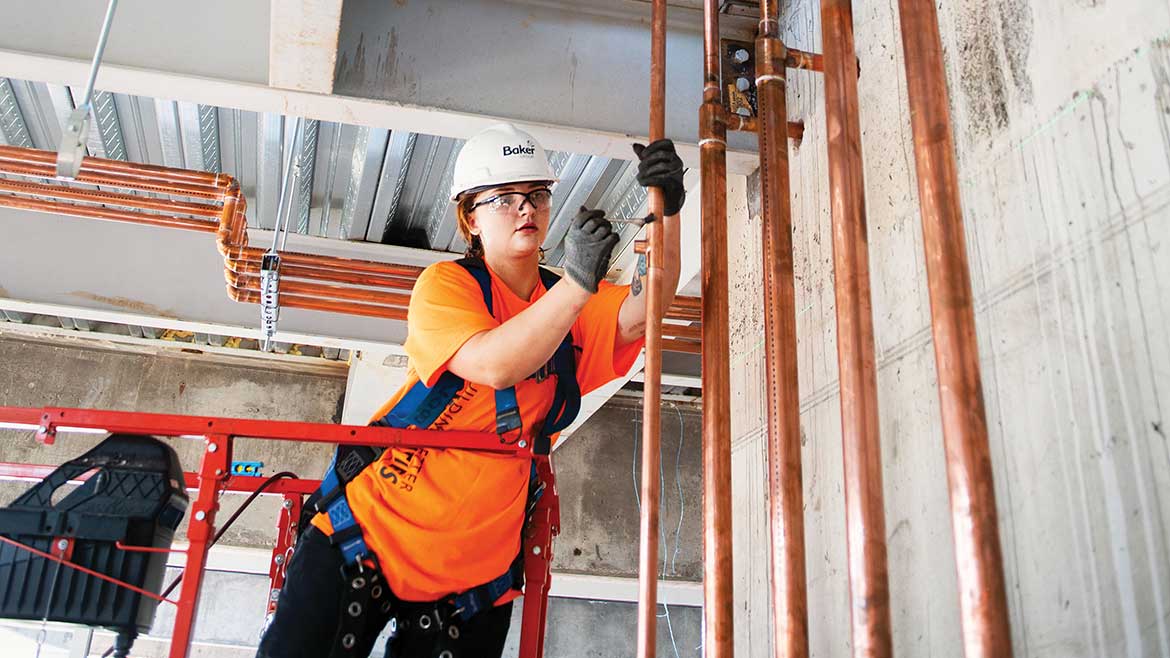 Cross adds that membership with contractor organizations like MCAA, SMACNA, NECA and more provide many training resources for mechanical and electrical contractors, and Baker Group definitely takes advantage.
Baker Group also encourages its staff to go through a series of Dale Carnegie classes, Veenstra says. "We have partnered with them to offer a series of classes that have a construction bent to them. And probably one of the things we're most proud of at Baker Group is the work we do with a company called Exceptional Leaders. They've developed a year-long advanced leadership program, where our upcoming leaders at Baker Group are enrolled in this course and they're taught, coached and mentored through a whole host of topics, which really are focused on helping them become more self-aware, more settled as individuals, which leads to a more stable personal life and home life. And when that happens, we're a firm believer that translates to healthier people at work as well as more effective leaders at Baker Group. It's a win-win for everyone at the end of the day."
Baker Group also prides itself on safety, with 11 full-time staff members making up the safety team. There is also an Employee Safety Committee that consists of field leaders from all trades and several executive team members.
"We do a ton of internal safety training, whether it be for OSHA 30, OSHA 10 Hour, OSHA HAZWOPER, CPR, first aid, and more," Cross says. "Our safety team provides a lot of resources for our field staff. Recently, Des Moines Waterworks asked us if we could work inside of a water tower. We said, 'Sure.' Then it was up to us to determine how we do the work safely. So, we engaged one of our safety team members and developed a plan in conjunction with Des Moines Waterworks, and we ended up inflating a raft inside of a water tower with 2 million gallons of water in it, and lowering one of our workers down in in a wetsuit. He did the work, and we got him out safely. It takes the right person for the job — this person was a Navy diver, so he was very comfortable in that situation. But when we look at safety, we weren't just going to throw someone into that situation."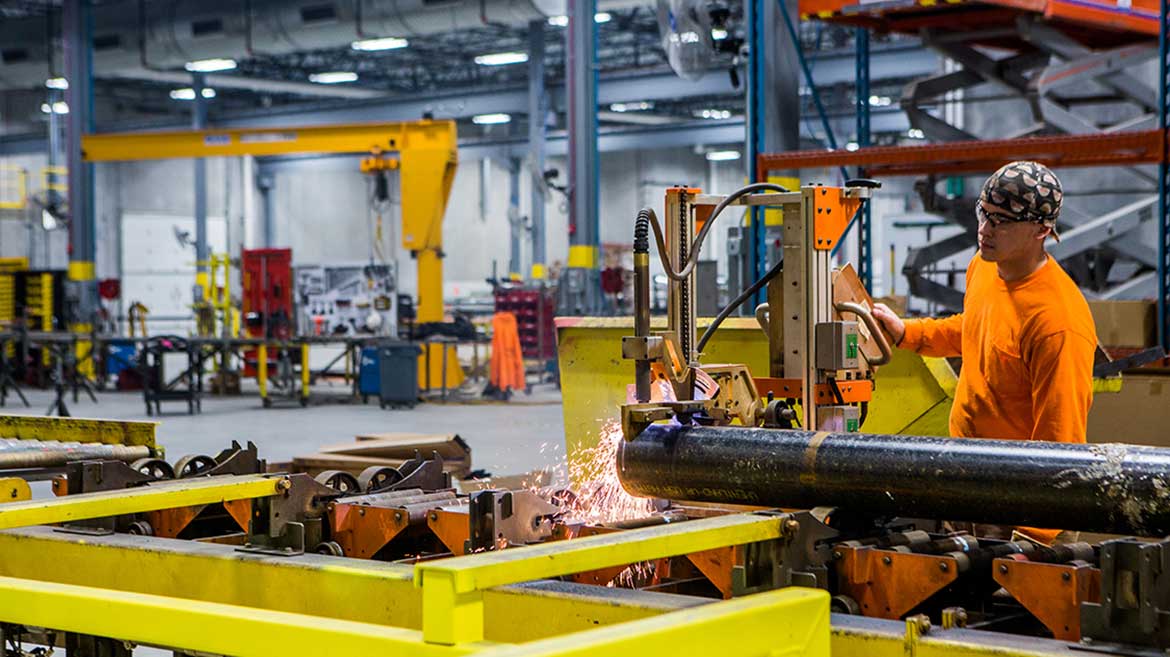 Hummel adds that training is also about employee retention.
"We have to be able to retain people to continue to grow," he says. "It really started with BJ before we became an ESOP. He wanted really smart people around him, and kept training them — that kind of philosophy has really continued. I don't think we have anybody walking around that would say that Baker Group hasn't invested in them or wouldn't want to invest in them if they asked for it. Training is a priority for us."
The next 60 years
One of the biggest hurdles for Baker Group according to Kumm is attracting and preparing younger professionals and craftspeople for leadership within the company.
"We have a good succession plan in place, but there's still some work to be done on that. We haven't overcome that yet, but we're working on it," Kumm says. "We've been building our leadership base through the training we do. We spend a lot of money on all types of technical, soft skills and leadership training and will also send our people to conferences like MCAA, SMACNA and NECA. So, we're really investing in them."
Baker Group is also working on a budding formal mentorship program — something that was previously a blind spot for it.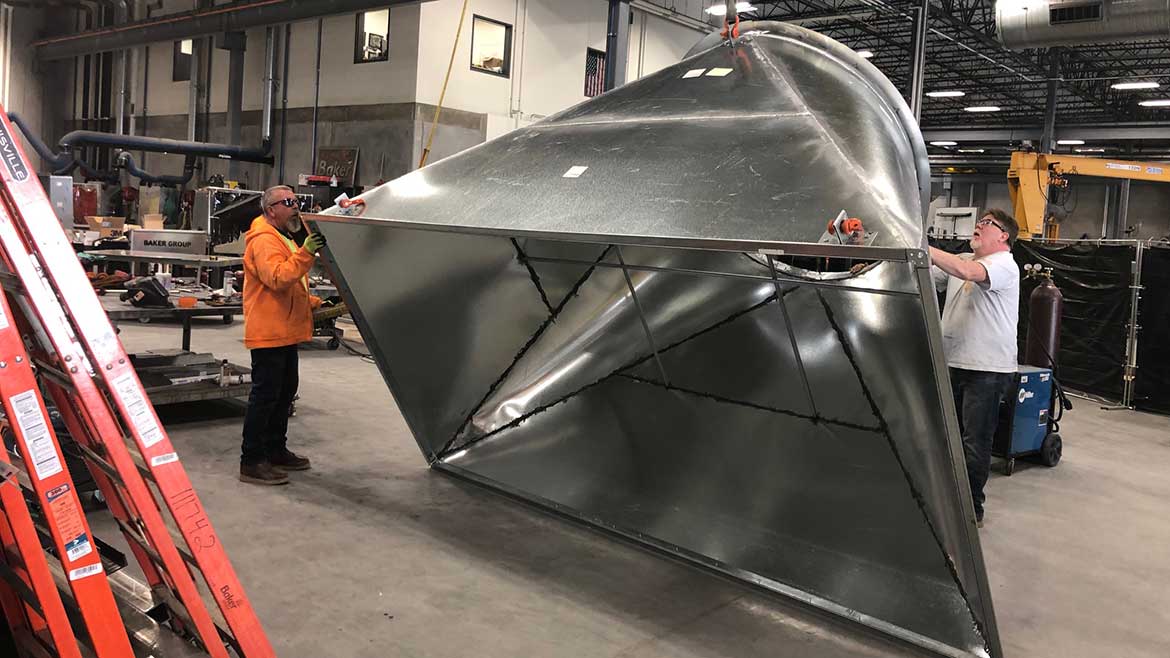 ARTICLE INDEX
MEET THE PAST WINNERS
"When we were a smaller company, that mentorship was organic — it just happened," Kumm notes. "But the larger we get, the bigger our organization becomes, we realize we really have to put a focus on it. We started a formal program, but it's still in its infancy."
Meanwhile, Baker Group's internship program has been going strong for the past 20 years.
"Today, we have 23 interns this summer," Kumm says. "We recruit from the colleges and technical colleges in our vicinity, and it's not just our engineering group, we have interns in all of the different service areas of our company. They're in every business unit — IT, HR, accounting, service — it pretty much covers the gamut. We try to get some of our younger, newer people involved in recruiting interns, which helps make connections as they can explain their experience."
Kumm notes, on average, Baker Group hires two to three of its summer interns each year, but that number can vary. "It's really dependent on our needs at that particular time — one year, we hired six."
Hummel adds that Baker Group has developed great relationships with its local colleges, and staff members often help professors by becoming guest speakers in class or attend technical fairs. The internship program has become a great way to hire the next generation of the workforce, but that doesn't mean a thing if Baker Group cannot retain that workforce.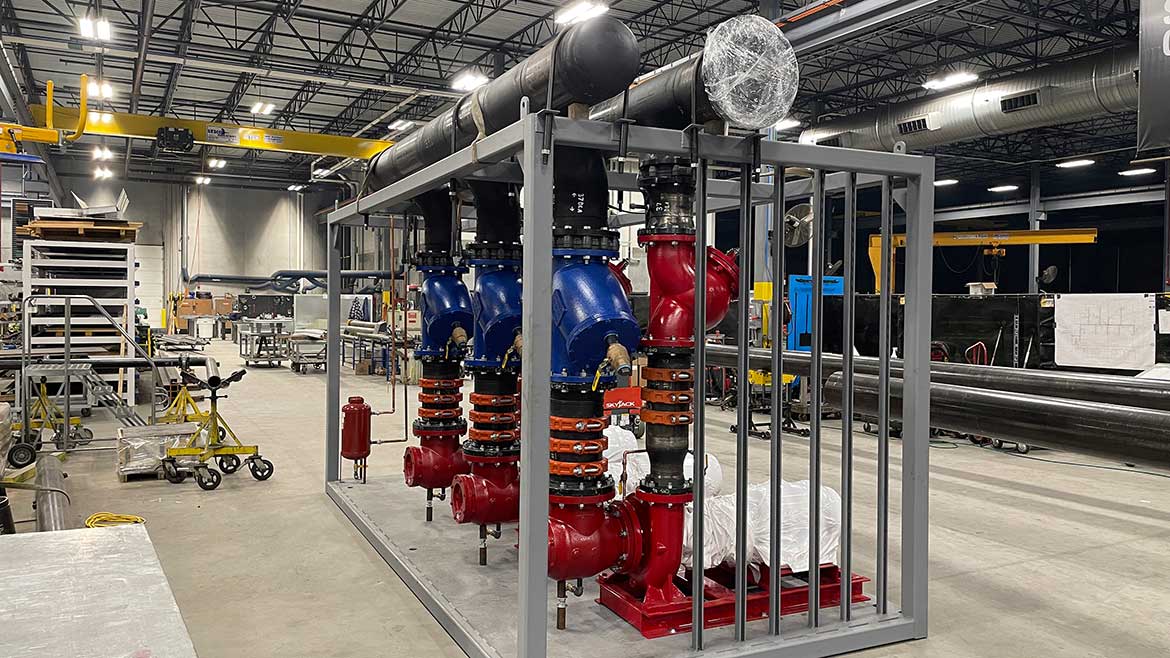 "Retention is all about how you treat people, what your core values are and having a respectful workplace where you care about people," Hummel says. "Our people love what they do every day. They're engaged, they want to show up. That, in turn, attracts more people. We've invested a lot in new facilities, in our manufacturing shop, in our office and making it a comfortable place to work."
Kumm notes his long-term goals for Baker Group is to continue its trajectory with sustained growth.
"We're not chasing a number, we're not chasing a particular revenue or profit level, but just strong performance and some organic growth," he says. "The failure rate for companies as they transition ownership is very high. So maintaining our profitability and sustainability for the long-term is really our No. 1 goal. When I started here 30 years ago, we were between a $5 and $10 million company. Today, we're knocking on the door of $400 million. We've been really blessed with the opportunity to serve wonderful clients over the years that appreciate what we do. They don't treat us as a commodity, they treat us as a partner. Success is a product of hard work, great people and great clients."