The shortage of skilled labor in the trades and service industries was already a chronic problem when COVID-19 emerged. The disruptions and economic consequences of the pandemic have exacerbated the issue and made it a national crisis. Employers in manufacturing, construction, transportation, field services and many other sectors are desperate for qualified experts. 
Experts have suggested a number of solutions — technology, education and training, awareness campaigns to challenge misconceptions about careers in the trades. Those are all worthwhile, and at BuildOps we're committed to long-term investments that support talent and recruiting in our industry. 
But contractors are hurting now. They need workers immediately in order to continue delivering the high-quality service their customers demand. We need to help them secure opportunities to recruit talented, reliable, experienced, team- and goal-oriented team members who can help them stay competitive and build lasting shared success. 
This Veteran's Day, I'd like to highlight the enormous pool of talent represented by U.S. military veterans. As a veteran, I understand the values and commitment former service members can bring to any team. As an entrepreneur and business leader, I also recognize that veterans can reap powerful benefits from careers in the trades. 
Every November, we honor the people who have bravely sacrificed to protect our country's freedom by serving in the military. We don't always take the time to think about who those people are. 
U.S. military veterans represent a diverse and talented but undervalued segment of the workforce. Out of more than 18 million former service members in the country, more than 5 million are between the prime working ages of 18 and 54. 
Veterans come from a wide variety of backgrounds and they have unique experiences that can't be replicated in civilian life. Military service instills a sense of duty and team responsibility that employers highly value. Veterans tend to have a great ability to act urgently, remain calm under pressure and make tough decisions. Additionally, veterans bring higher than average loyalty and trustworthiness to the companies they work for.   
The trades offer valuable opportunities for workers at any stage of their careers. Vocational training is an often overlooked alternative to college, and can also provide a foundation for those seeking to shift career tracks. Many veterans are able to leverage the skills they learned in the military into a vocation. 
That may not be enough to eliminate the skilled labor gap, but tapping into that wide pool of available workers could help the industry get a head start on reinventing itself for the future.  
It takes a lot more than a few job ads to connect with the veteran community on an authentic level. It helps to have veteran team members who can mentor new talent and also help you build and implement an effective strategy.  
Start with your existing team. If any of your team members have served in the armed forces, task them with connecting with the other veterans they know. Ask them to help you connect with local veterans organizations, and use their insight to guide your recruiting strategy. 
Build a pipeline: Start a dedicated program for recruiting veteran talent. Consider partnering with a hiring service that connects veterans and private employers. Visit job and career fairs for the military community, and connect directly with any military installations in your area.  
Training: Invest in training and continuing education opportunities for veteran employees. Helping offset the costs of vocational or trade school is a major incentive. On the job training allows ex-service members to securely transition to civilian life. 
Respect veterans and service members: Establish an authentic relationship with the veterans, service members and their families in your community and recognize the sacrifices made by those who work for you. Attend local events that support and honor the military, and offer discounts for service members and veterans, as well as first responders. 
For many contractors, it's hard to see any positives in the current labor conditions. But a committed program for recruiting and training veterans is a win/win. The trades offer a great opportunity for those leaving the military and re-entering civilian life as well as veterans in mid-career looking for new challenges and rewards. 
A focused effort to bring former military personnel onto the team is also an opportunity for employers. Not only are you tapping into a disciplined, experienced, trusted segment of the workforce; you'll be building an infrastructure that can help fortify your business against the labor crisis and help you gain a competitive edge.  
---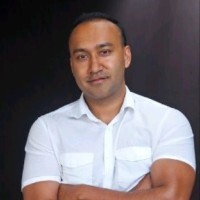 Alok Chanani is an entrepreneur who spent nearly a decade as the Founder/CEO of USA Commercial, a development/construction company that built apartment buildings, hotels, and large scale commercial projects in Los Angeles, Austin, Detroit, and Seattle. During this time, Alok realized how innovative technology could change the lives of the specialty contractors he was working with and inspired him to launch an incredibly modern, robust software solution. A former U.S. Army Captain, Alok served as an infantry platoon leader, combat engineer, and Unit Commander in Baghdad - spending a year moving hundreds of millions of USD in cash around Iraq. Alok has a BS from Cornell University, and an MBA in real estate from the Wharton School.