There's no doubt about it, concern over water quality is becoming more prevalent. One just had to walk the trade show floor during the 2022 Kitchen & Bath Industry Show (KBIS) to see plenty of new water filtration and management systems, some even dispensing sparkling water by user preference.
Mike Mormino, vice president of sales and marketing, ENPRESS, believes the water treatment market in the U.S. is growing, as evidenced by continued demand for innovative and differentiating products.
"The pandemic appears to have moved water filtration and its importance top of mind for consumers, and is likely from a demand for good tasting water and the removal of contaminants that have been seen in local, regional and national news headlines — such as lead, PFAS and arsenic, just to name a few," he says. "Combing this awareness with the work-from-home changes and the inability for holiday travel, consumers are making water filtration a priority. It's not just about water softening anymore, it's about safety and contaminant removal, coupled with good taste and peace of mind."
Katrin Porcella, marketing director, Puronics Water Systems, notes the water filtration market is growing steadily every year in the U.S.
"During the first year of the pandemic, the whole-house filtration market grew by about 6%," she says. "This growth is primarily driven by consumer concern over the municipal water supply. People who consume bottled water are also beginning to recognize the cost savings of point-of-us and point-of-entry water filtration."
For HALO Water Systems, sales are up 300% since the start of the pandemic, according to founder and CEO HALO Water Systems Glen Blavet.
"The pandemic is driving the growth," Blavet says. "At the start, people did not want to wait in line at the store for bottled water. We offer bottled water quality from every faucet and shower head in the home."
Blavet also notes that growth in this market can also be attributed to a rise in contaminated water sources. "While water quality declines due to chemicals and waste being dumped into our water supply, the demand for quality water increases in both residential and commercial markets. There is also a rise in consumer awareness and health concerns."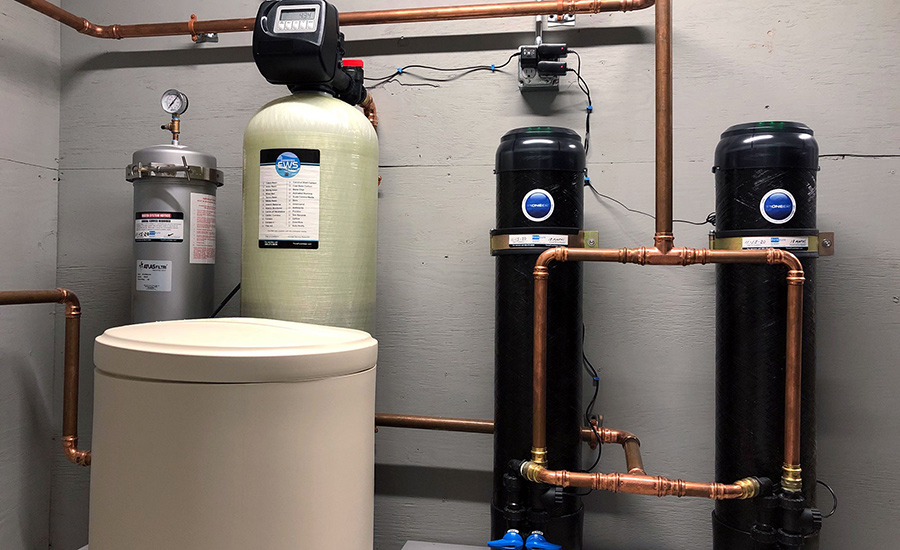 The market has made huge strides over the past decade, according to John Cardiff, executive vice president of business development, Canature WaterGroup.
"In the last 10 years, the volume of water softening and filtration products has grown 72.5%, according to the Water Quality Association Water Treatment Pressure Tank & Valve Unit Shipment Report. At the beginning of the pandemic, there was a drop in shipments, but as we eased out of the pandemic, the market rebounded significantly. I think this is attributable to growing consumer awareness and concern around the quality of their water."
Cardiff notes that consumers are becoming more aware of water quality issues through both media outlets and social media.
"Boil water advisories are ever-increasing and typically are a result of water main breaks due to aging infrastructure," he says. "High levels of lead are caused in part by lead service lines feeding older homes. There are more and more emerging contaminants being discovered. Consumers are constantly hearing of these issues and are taking responsibility for the water quality after it enters their home. Municipalities treat water to meet government guidelines, which they should, but it is virtually impossible to guarantee a consumer they will have the highest quality drinking water in their home unless they take it upon themselves to install their own treatment system."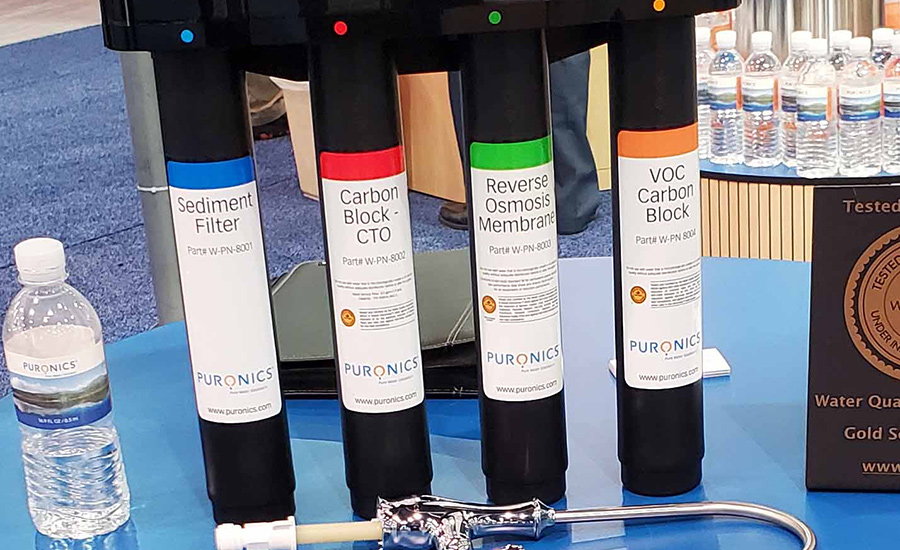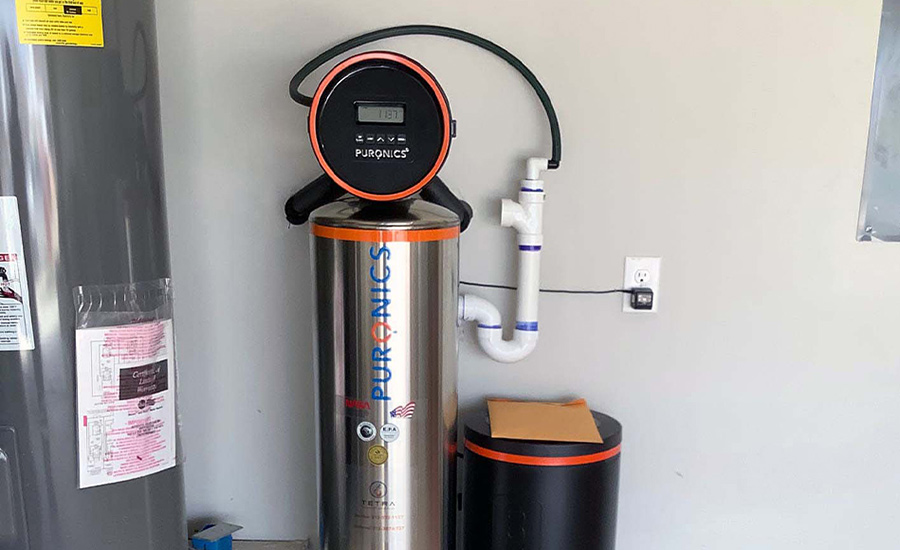 Puronics' Filtramax iGen B stainless steel water softener filter combo incorporates the company's proprietary SilverShield HYgene media, inhibiting bacteria growth within the filter media bed.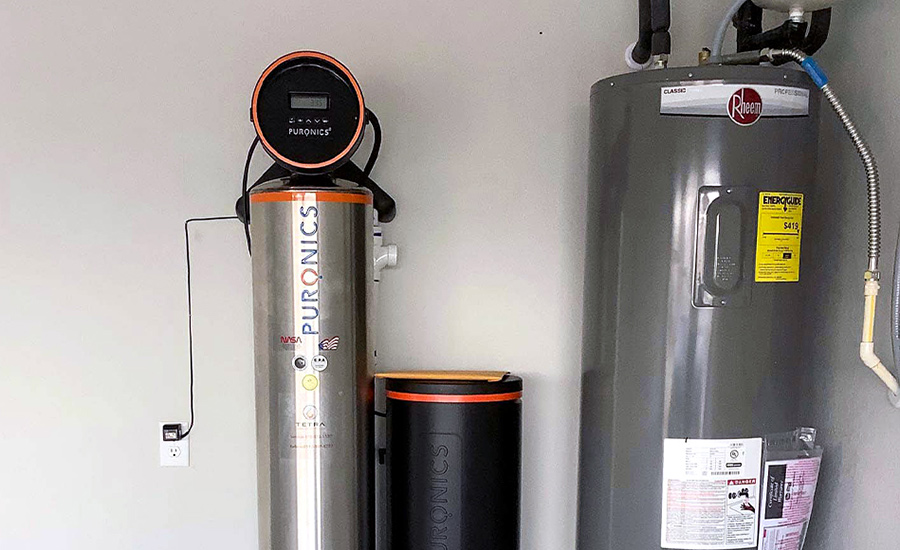 The Filtramax iGen C stainless steel water softener filter combo incorporates ChloroShield Clearess, designed to reduce high levels of chloramine and chlorine in municipal water.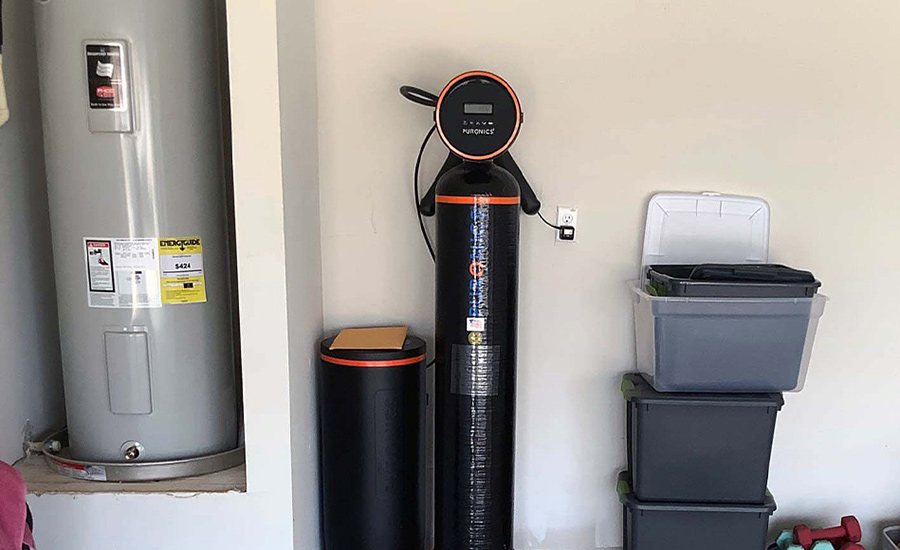 The Defender iGen C water softener filter combo, which also incorporates ChloroShield Clearess, but in a fiberglass tank. Courtesy of Puronics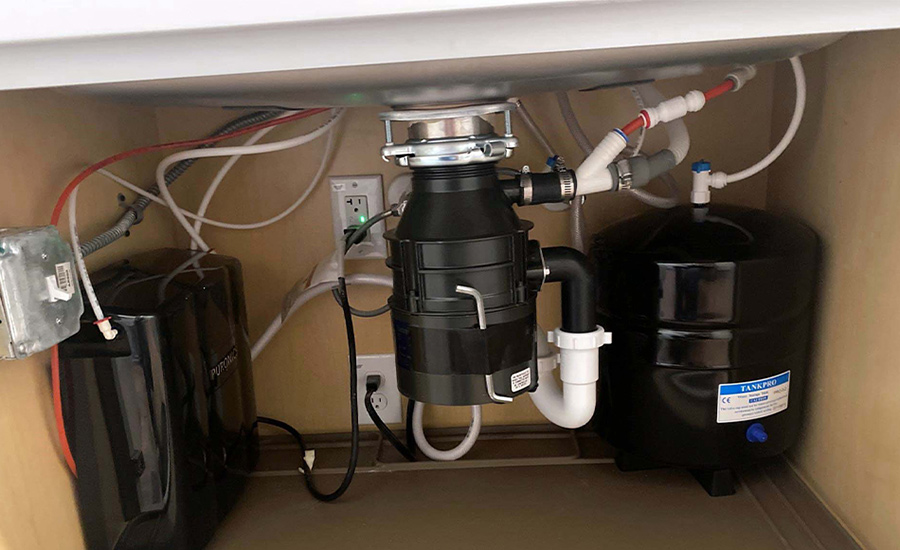 Puronics' Micromax 7000 reverse osmosis system is installed under a kitchen sink. Courtesy of Puronics
❮
❯
Opportunity awaits
Plumbing contractors are uniquely qualified to capitalize on the growing demand for water treatment systems.
"A plumber is the personal contact and resource for homeowners, and represents a significant resource about a wide-ranging of topics when it comes to the home and solutions," Mormino notes. "Water treatment could be an additional way to establish a closer ongoing relationship with homeowners for a plumber, which could generate revenues for a year with properly installed equipment and service."
Plumbers are also familiar with their local water quality and its impact on plumbing systems, Porcella adds.
"They are in homes and businesses repairing and replacing water heaters and other appliances that have failed due to hard water or other contaminants," she says. "They are in a great position to educate the prospective buyer about the water quality and how to deal with the root cause of the appliance's failure."
Cardiff agrees, saying that, in many cases, the plumber is the first person the consumer calls to repair their plumbing system.
"Many plumbing system failures are caused by poor water quality," he explains. "Whether it is scaling in water heaters and pipes caused by excessive hardness to leaking toilets, faucets or even pinholes in copper pipes caused by chlorine or chloramines, the plumber should not only repair the issue with the plumbing system but also identify the root problem causing the issue and offer a solution to fix it. Plumbers are trusted advisors to homeowners. They are the professional homeowners look to when it comes to their plumbing system which should include water quality products.
"Commercial applications are no different and, in some cases, water quality is even more important," Cardiff continues. "Commercial dishwashers and water heaters require soft water to operate properly. Coffee shops and restaurants require quality drinking water to serve to their patrons. Car washes require soft water for their detergents to be effective and reverse osmosis systems are used to provide the spot free rinse feature at all car washes. These are just a few examples of commercial opportunities that plumbers should get involved within the commercial space. Again, in many cases, the plumber is there fixing or replacing components of the plumbing system that have failed due to poor water quality. They should take it one step further and offer water treatment solutions to these commercial businesses to protect their investment and provide a better-quality product or experience to their customers."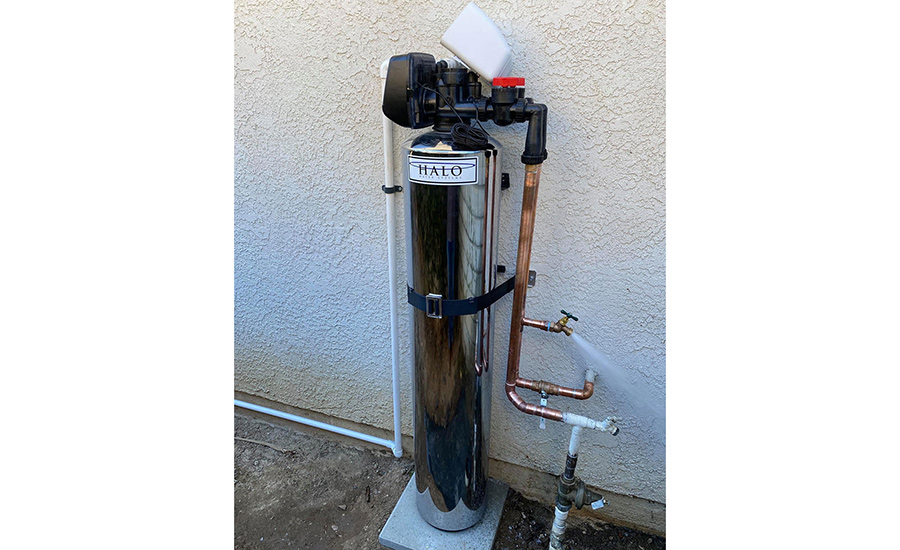 Whole-house filtration, contaminant removal top market trends
According to Blavet, the biggest trend in the market currently is whole-house water filtration systems are becoming increasingly popular.
"Consumers want whole-house water filtration and conditioning systems that deliver great tasting water throughout the entire house instead of people using only point-of-use systems or pitchers that filter water," he says. "Also, systems that do not backwash or regenerate, which means no wasted water."
Cardiff points to the widespread use of Granular Activated Carbon (GAC) in whole-house point-of-entry filtration as the largest growing trend.
"The increased levels of disinfection chemicals used by municipalities is causing consumers to want to remove these chemicals after the water enters the home," he says. "They are experiencing everything from minor issues like taste and odor to major issues like leaks in plumbing systems from high levels of these chemicals.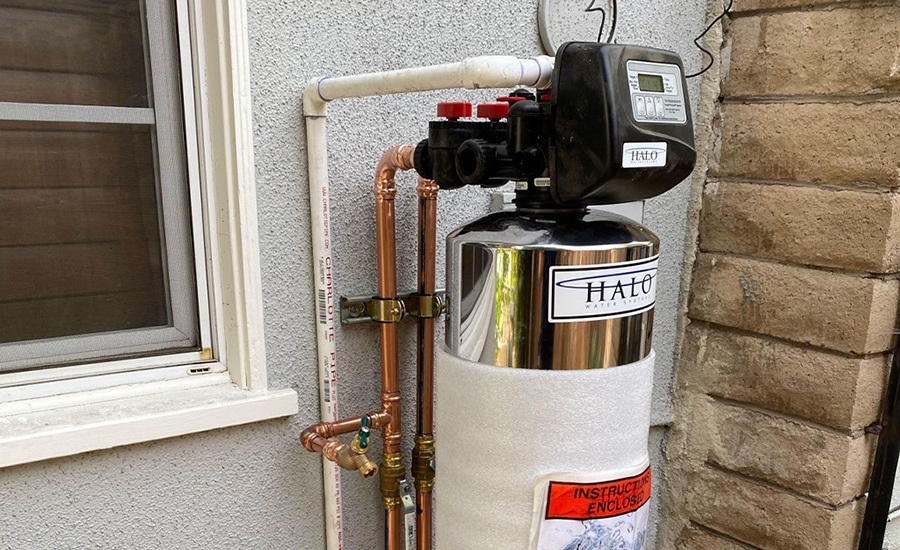 The HALO 5 whole-house system installed outside the home. Courtesy of HALO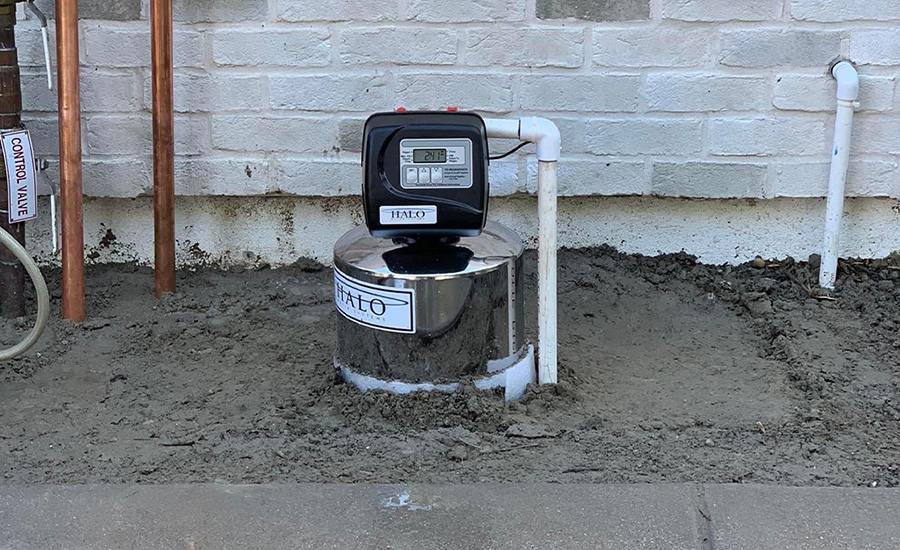 In certain circumstances, the HALO 5 can be buried in-ground up to the logo, then covered with a decorative rock if the customer chooses. Courtesy of HALO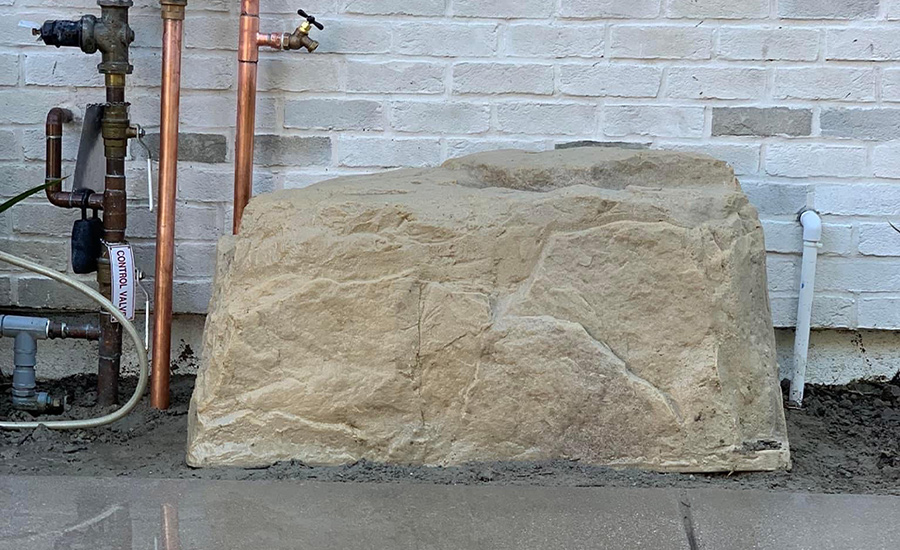 In certain circumstances, the HALO 5 can be buried in-ground up to the logo, then covered with a decorative rock if the customer chooses.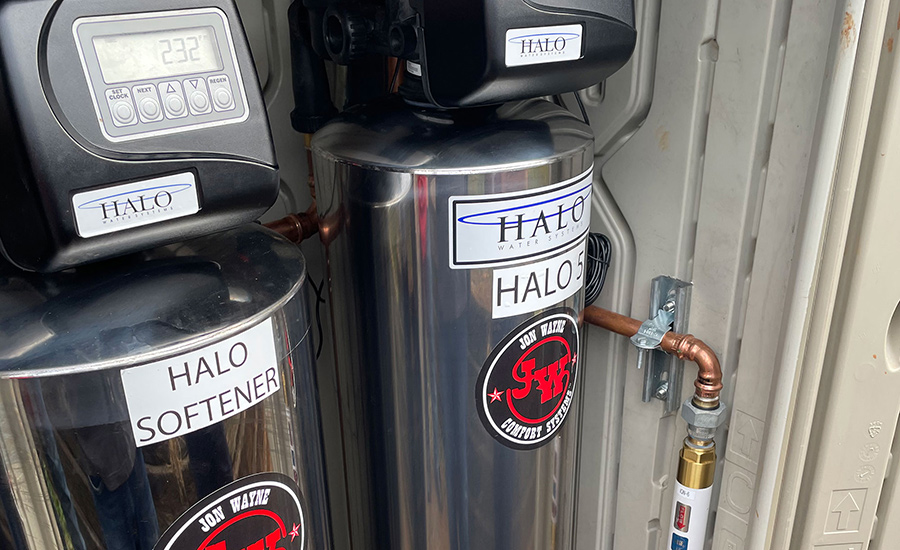 HALO Water Systems' "Highly-filtered Super Soft Combo" includes the installation of the HALO 5 and HALO's CK10 softener
❮
❯
Carbon is used for the reduction of chlorine and catalytic carbon is used for the reduction of chloramines. These are ideal filtration media to solve these issues for the homeowner. Point-of-entry (POE) carbon filtration is a little different from point-of-use (POU). Carbon requires a certain amount of contact time for the removal of these disinfection chemicals, so proper design of the filtration system is key to providing a quality product to the consumer. Look for a POE carbon filter that is third-party certified for performance under NSF/ANSI 42 standards for chlorine removal."
Mormino also sees contaminate removal as the largest trend in water filtration.
"Emerging contaminants, particularly PFAS, are of significant concern, and so the primary treatment method, reverse osmosis at the point-of-use, is trending," Porcella agrees. "Even though these contaminants have been tied to a variety of health problems, municipal water treatment systems are not responsible for filtering out PFAS. Consumers are left to make the choice to protect themselves and their families."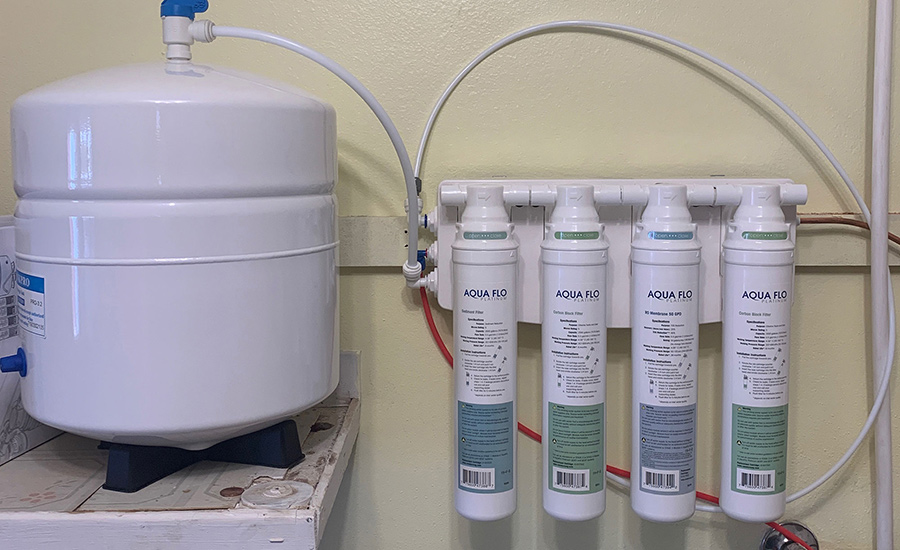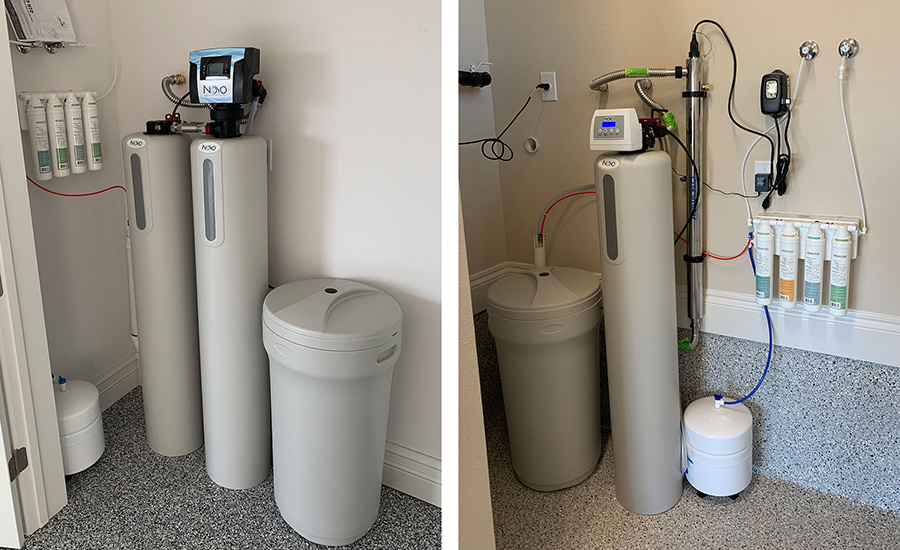 Smart filtration in our future?
Technology will continue to evolve for the contaminants that are top-of-mind for consumers over the next few years, Mormino notes.
"Plumbers can remain that resource for decades to come," he says. "Simpler installed equipment — with features like connectivity so the plumber can communicate, troubleshoot and be that valuable resource to the homeowner — will only continue to grow as connected technologies are further embraced in the home and beyond."
Blavet agrees, noting, "People want to stay connected to their homes and appliances. Apps that tell them when to change filters or how the system is performing will be necessary. We will also see smaller footprints for systems, which means taking up less space in the home, as well as more options that offer no waste."
Technology is advancing rapidly in the water treatment market, and it needs to in order to keep up with connected homes, Cardiff explains.
"Many millennials are specifically looking for connected devices," he says. "They want to be able to monitor every aspect of their home and the water treatment devices are no different. Whether it is an alert to change filters in your reverse osmosis system, add salt to your water softener or change the media in your filtration system, there are and will be more connected water treatment devices showing up on the market. They could also incorporate features like leak detection, automatic water shut off and excessive water use monitors. Most POE water treatment devices filter virtually 100% of the water in the home, so they can be used to monitor that consumption and send alerts when something is out of the ordinary."
Porcella also sees some types of filtration systems becoming smarter and connected, particularly water softeners. "However, I expect to also see continued growth and interest in environmentally-friendly options."