✕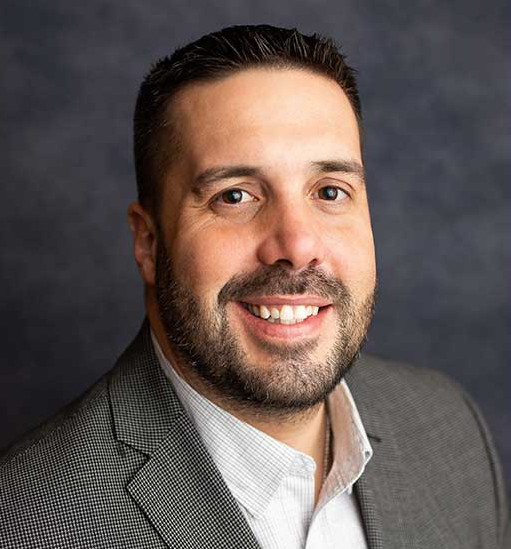 With aging drinking water and sewage pipelines and a rise in spending by states and municipalities to repair crumbling water infrastructure, there is a growing demand for trenchless pipe repair technologies, such as cured-in-place pipe (CIPP) relining. According to a report from Verified Market Research, the cured-in-place pipe Market size was valued at $1.96 billion in 2020 and is projected to reach $2.87 billion by 2028, growing at a CAGR of 4.8%.
Plumbing & Mechanical Chief Editor Nicole Krawcke had the chance to chat with Jason Klaus, senior sales manager of HammerHead Trenchless about the growing market demand and the benefits of offering trenchless solutions.
PM: What are the benefits to offering Cured-in-Place-Pipe lining and other trenchless solutions? Why should contractors be adding these solutions to their services?
JK: Challenges with underground infrastructure projects include completion time, cost and area disruption which is often associated with open-cut excavation and surface restoration. CIPP is a great addition to the trenchless tool belt due to ease-of-use, ability to complete jobs quicker and with less disruption for the end user. CIPP is also a great way for contractors to expand their business' service offerings. CIPP projects can be simple point repairs to full relining jobs which come at a range of pricing. Also, many of our CIPP customers can complete jobs with a much smaller crew, which is an extended cost savings for our customers as well as having the advantage of fewer struggles with today's labor challenges.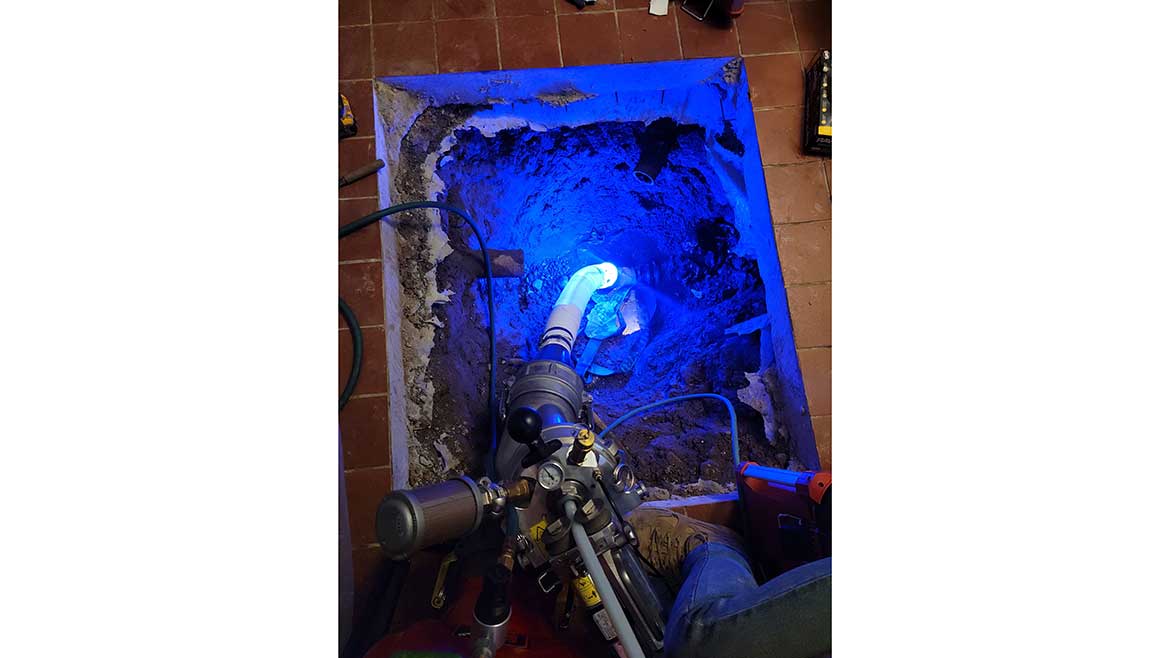 PM: Are you seeing growth in this market? What factors are contributing to demand?
JK: We are absolutely seeing growth in the market. To continue that growth, it is important that plumbers are informed of their options when it comes to CIPP solutions. HammerHead offers a wide variety of options, starting with reinstatement and cleaning. Once a pipe starts to deteriorate, plumbers are going to want to make sure they know their options: can the pipe be fixed with a point repair, does it need to be relined, or do they need to burst it? These are all options HammerHead provides a customer. Plumbers need to make sure they are meeting the plumbing codes; and all HammerHead products meet or exceed ASTM standards and are styrene free. Plumbers also need to ensure their team is trained on the job. As trenchless methods are relatively new, many experienced plumbers go with what they know — dig and replace. At HammerHead, we offer training on all our systems, both in-person and online. In-person training can happen at our facility in Wisconsin or we can have one of our highly trained application specialists on site.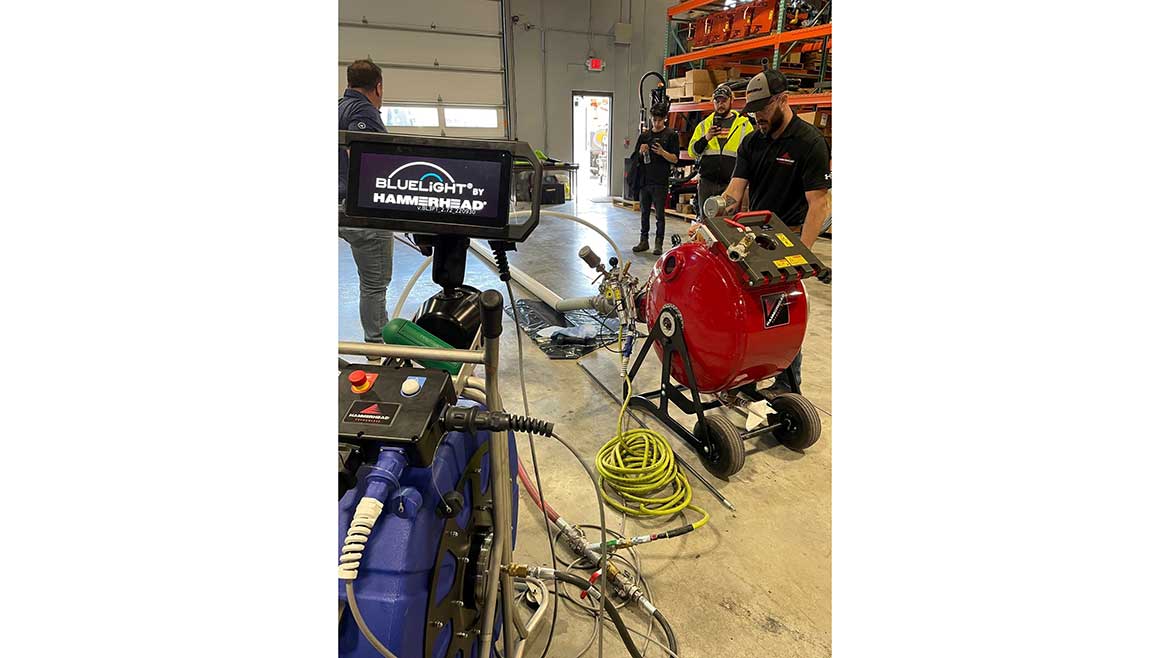 PM: What is the top trend shaping CIPP equipment design? What is driving this trend?
JK: Light-cured lateral CIPP lining is one of the most popular trends in trenchless rehabilitation technologies at this time. Light cure requires a resin-saturated material to be inserted into the pipe and then cured using light. Light cure is significantly faster than the traditional lining methods, heat or steam. Our Bluelight LED CIPP lining system is available for laterals and small drainpipes. Bluelight uses a single resin system that only cures when exposed to the light head, which extends working time for the installers and alleviates the time constraints of traditional curing methods. Also, the automated pullback and integrated camera ensure a quality result on every installation. Our customers have installed over 2 million feet in liner up to five times faster than other methods, using Bluelight.
PM: Anything else you would like to add?
JK: We know that there are many options in the CIPP space, but we want the plumbers interested to know that we are here for them, as their partner. Our products are manufactured and serviced in Lake Mills, Wisconsin and our sales and technicians are throughout North America. We look forward to helping any and all plumbers bring trenchless solutions to their customers.