Plumbing News
Bath & Kitchen
Chase Center specifies Sloan as part of state-of-the-art design
Engineered to achieve LEED Gold-certification, the facility has adopted numerous eco-friendly practices.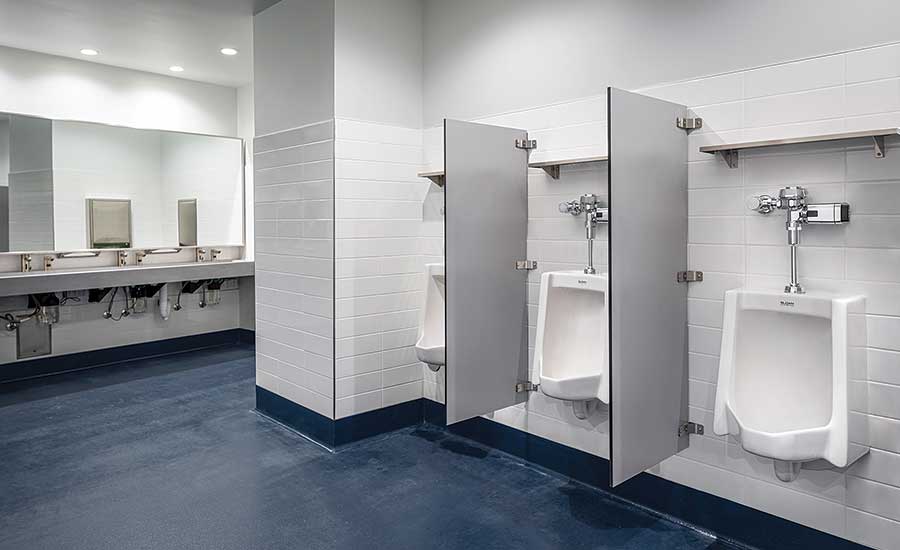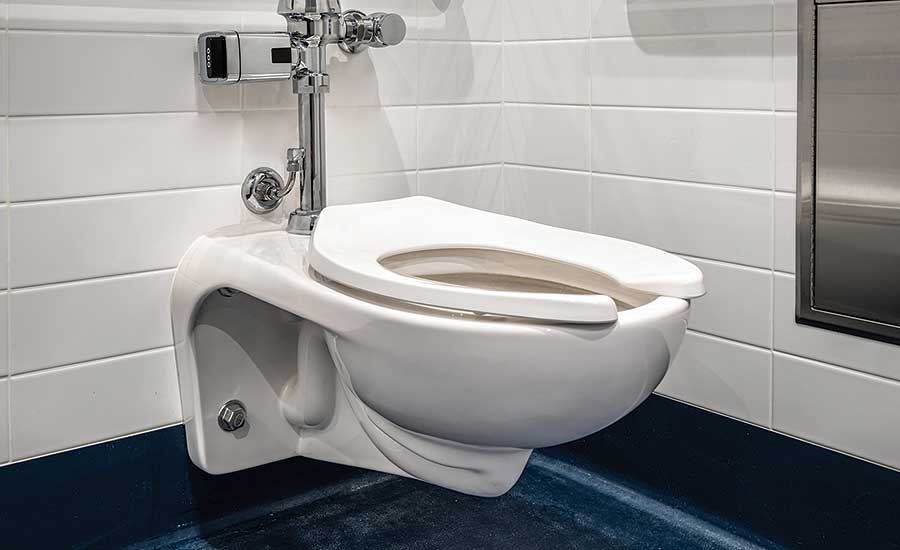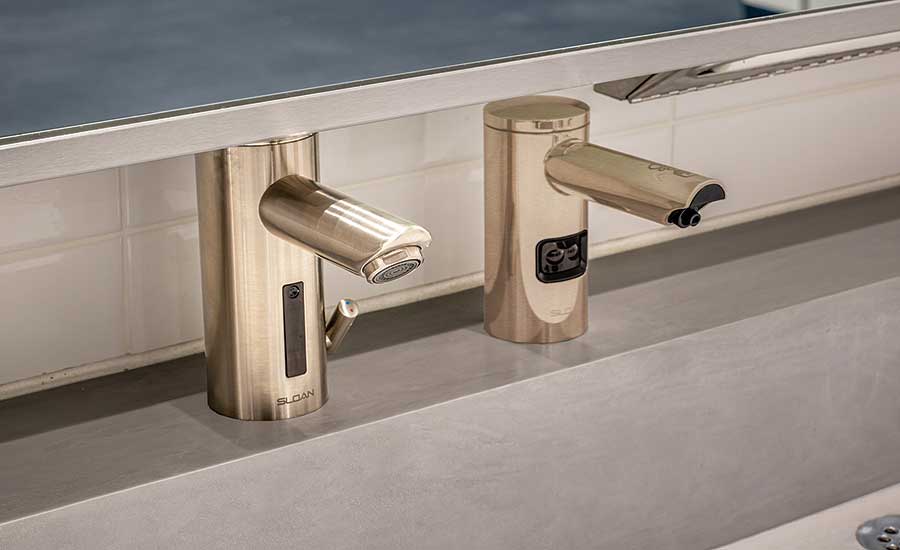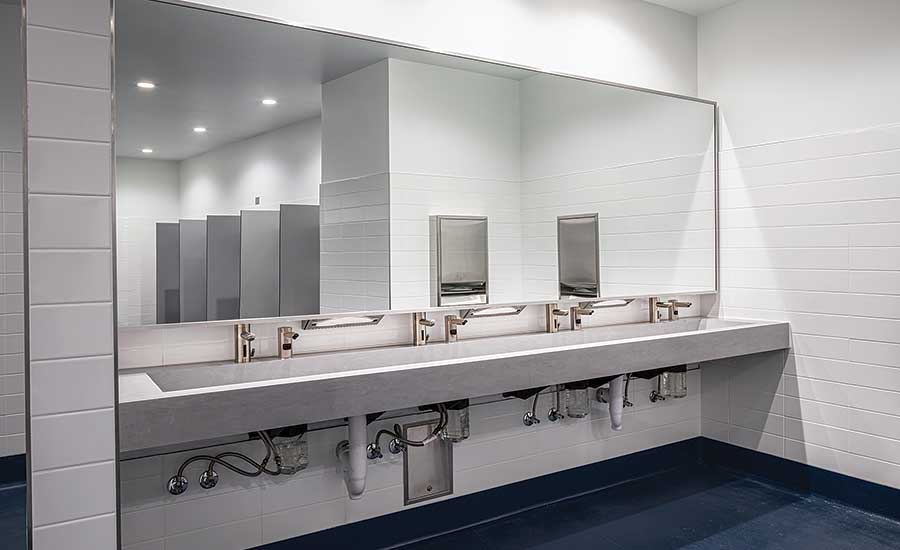 Chase Center isn't just an arena, it's a destination.
Officially opened on Sept. 6, the new state-of-the-art venue is a sports and entertainment hub and a beacon for the entire Bay Area. Home to one of the NBA's most iconic franchises, the six-time NBA Champion Golden State Warriors, the arena hosts concerts and events and will boast a booming culinary and retail presence.
With a beautiful skyline overlooking the San Francisco Bay and an upscale aesthetic throughout the entire facility, Chase Center is one-of-a-kind. The 18,064-seat privately-financed arena's design is matched only by its commitment to sustainability. Engineered to achieve LEED Gold certification, the facility has adopted numerous eco-friendly practices.
With a need for commercial restroom products that are both sustainable and eye-catching, Chase Center relied on Sloan products as part of the larger focus on a seamless, world-class fan experience for the new era of entertainment in San Francisco.
SAN FRANCISCO SUSTAINABILITY
Nestled in San Francisco, one of the most drought-stricken regions in the United States, Chase Center specified Sloan flushometers to help combat water shortage and recycle the earth's most precious resource. Sloan Royal 111-1.28 SFSM and Royal 186-0.125 SFSM Sensor Flushometers — equipped with reclaimed water features — are specifically designed to withstand the harsh conditions presented by reclaimed water while conserving water at the same time. Sloan flushometers are an effective complement to Sloan ST-2459 wall-hung water closets as well as SU-1009 and SU-7009 urinals in restrooms throughout all levels of the arena. These Sloan water closets and urinals are designed to withstand the wear and tear that comes with a high-traffic environment. Chase Center hosts a 41-game NBA regular season and a full slate of concerts throughout the year. Not only do these Sloan fixtures meet the high durability needs of the arena, but also the vitreous china composition presents an easy-to-clean, sleek aesthetic.
BRUSHED NICKEL BY THE BAY
The state-of-the-art sports and entertainment destination needed restroom products that met its sustainability standards and created a high-end aesthetic that would leave a lasting impression on guests. The solution was Sloan's custom brushed nickel finishes for EAF-250-ISM Faucets and matching ESD-2000 Soap Dispensers. When these products were specified for the entire facility, they created a unified aesthetic and added an element of comfort for the whole arena. Thanks to Physical Vapor Deposition (PVD) properties of the brushed nickel finish, fingerprints and watermarks do not appear on the products, minimizing maintenance concerns and contributing to their aesthetic value. Sloan's brushed nickel faucets and soap dispensers were paired with 2-, 4- and 5-station Designer Series Gradient trough sinks to complement the design. These sensor-activated faucets and soap dispensers provide users a more hygienic, touch-free handwashing solution. Additionally, Sloan SF-2350 polished chrome faucets were paired with SS-3002 vitreous china lavatories.
"One of Chase Center's goals is to create a place that will provide people with lasting memories," says Michael Sciortino, vice president, operations, Golden State Warriors/Chase Center. "Thanks to Sloan's beautiful products and their ability to save water by using reclaimed water flushometers, we're able to make the restroom a part of that unforgettable experience, while also contributing an eco-friendly solution."


I want to hear from you. Tell me how we can improve.