Here are the stories of two guys who run plumbing companies. Which one sounds more like you?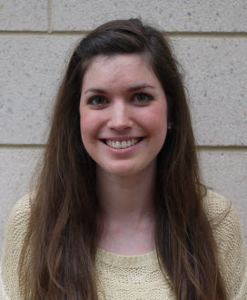 Leah Merrill
Joe
It's late on a Friday and Joe has been fielding calls all day. Now he has to work out the scheduling. Write, erase, write, erase. When he finally finishes, he has to write out reports to give to each of his plumbers. Then there's the stack of invoices on his desk. Then payroll, then billing, then inventory. The hum of the air conditioning and the squeak of the marker are only interrupted by an occasional yawn.
He can't finish all this tonight; he'll have to come back tomorrow morning.
The phone rings.
"De-Cloggers Plumbing, this is Joe speaking. May I help you? ... Yes … I'm sorry to hear that. Would you like to reschedule? ... No? ... OK. Have a good night."
One of Joe's technicians has missed another appointment and this time his customer, Mrs. Clarkwood, isn't happy.
It's all too frequent that his technicians lose or just don't receive their appointment files. As he locks up, he wonders if his life will ever change.
Daniel
Across the street in the headquarters of Plunger and Piping's Plumbing People and Sons, Daniel, the owner, has unlocked his doors. He turns on the computer, opens his field service management software and is happy to find his 18 technicians had all confirmed today's appointments. His plumbers could check their schedules on their mobile devices and see the time, location and details of the next appointment.
Daniel opens the pending appointments tab, where he sees a few customers had scheduled their own appointments overnight. He drags and drops a technician's name on to each one, and he's done. Next, he checks his inventory, where he finds that Billy is running low on 1/2–in. pipe, which he promptly orders.
He syncs up his program to Quickbooks and turns on the little TV on his desk. He wonders how he could manage his business without field service management software.
Making the software investment
Joe does all his dispatch and administrative work by hand. Daniel's software program does it for him. If your business sounds a little too much like Joe's, it's time to consider field service management software.
At some point, most service companies invest in such software to help them effectively manage their businesses. But how do you know when you're there?
If you have less than three employees, you probably don't need software yet. Don't get me wrong, you could definitely benefit from having it. If you have the money, go for it! But if you're walking the financial tightrope, you can do processes such as scheduling and invoicing by hand.
If you have between three and 10 technicians, purchasing software can start to help but you may be able to wait a little longer. You would benefit from many of its features but can still manage by hand.
If you have between 10 and 20 technicians, it's time to seriously consider field service management software. Not only will it make your job much easier, it will make your technicians more effective and improve customer service.
If you have more than 20 technicians, get the software now! You've waited too long, and you will be amazed at the difference.
These guidelines are not foolproof. Every company is different. If some of the typical problems below are familiar, it's likely you'll benefit from using software to manage your service techs:
• Your customer histories, sales forms, work orders and invoices have no central organization. (A filing cabinet or a thumb-drive of Word documents and spreadsheets doesn't count.);
• You have to deal with constant changes in scheduling, such as cancelling;
• Your technicians have to return to the office for parts, descriptions or work orders;
• Your scheduling is inefficient, wasting your technicians' time;
• Documents get lost or go unnoticed (work orders or invoices); and
• Technicians fail to complete assignments because of a lack of information or resources.
If you've hit that size barrier and the daily problems are adding up, it's time to consider a software solution. Many vendors offer free demos or trials, which let you take a look without committing to anything. And remember, if you're growing, you'll need to invest in software at some point. The transition is much easier when you're small and growing than it is when you're large and desperate.