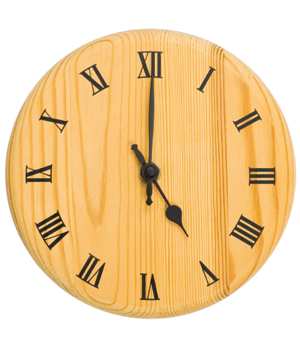 Photo credit: ©istockphoto.com/PaulMaguire
"It's 5 o'clock somewhere" is a phrase and song title we've all heard, which especially resonates with Jimmy Buffet followers everywhere. But what is it about this iconic expression from a music and lifestyle legend that we unfailingly gravitate toward as a society?
Is it possible we might not know how to truly relax as busy, progressive business leaders? Have we gotten so caught up with our companies, team member challenges, economic ups and downs and family responsibilities that we find ourselves longing for the clock to strike 5 p.m., which means it's time to relax?
Does it take someplace special for you to relax? Do you need your man cave (or woman cave) in order to allow your mind to let go of the stress of what has become a normal day, week or month in your world? How does this happen?
I see this commonality of having a difficult time relaxing all too often with progressive and forward-thinking business owners and managers, as well as frontline team members. How can you relax and let your guard down, you ask? After all, you're the one with the plan. Your people are counting on you to execute the next strategy for everyone to win. If it's going to be, it's going to be because of you, right?
I'm not minimizing the fact that all these statements are true on some level, but business growth, effectiveness and productivity are about controlled urgency, balance and managing your own stress, regardless of your current situation. Do you ever notice how what I call "layover mentality" can sabotage your level of contentment and happiness?
We get stuck in thought patterns that fool us into thinking that as soon as a current event or challenge is over, everything will be just fine and then we can allow ourselves to relax. Some of the stories we tell ourselves are similar to these statements: "As soon as this lawsuit is over, everything will be just fine." "Once I get another technician hired, we won't have any scheduling problems." "If I could find a dedicated manager, I wouldn't have to worry so much about the business."
Much too frequently we tend to think that our success, happiness and lower stress levels reside just over the next hump. As soon as one challenge is behind us, do we really think we won't encounter any others?
This is a people-centric business we have chosen. We count on our people to represent our brand and deliver the highest level of customer service. We count on the people in our marketplace to invest in our value-based goods and services time and time again. We count on additional people to deliver equipment and products to us on time and in good working order so we can deliver the value we're promising in the marketplace every single day.
A few months ago, my wife, Christy, and I spent a few days in a house we rented on Orcas Island in Washington State. We had wrapped up a powerful week of training for a client north of Seattle, so we opted to grab a couple days of rest and relaxation in this beautiful sanctuary on the San Juan Islands.
For whatever reason, Orcas Island had a calming effect on me. From the moment I stepped off the ferry, calmness seemed to wash over me and I knew we were meant to spend a few days of recharging in this amazing place. We began our little getaway by hiking to a waterfall and strolling along the beach looking for sea glass that very afternoon.
On one of our hikes we ended up at Moran State Park, named in honor of Robert Moran, a shipbuilder and mayor of Seattle in 1888. Moran's career proved to be quite colorful and stressful over the years (which I'll allow you to research on your own). In 1905, Moran was given one year to live, due to the stress from his business, at the age of 48.
Upon receiving the incredibly difficult news that his life was basically over, Moran sold his company in 1906 and retreated to a mansion he had built on Orcas Island to live his final days in a less stressful environment. Once he was relieved from the daily stress of his business challenges, Moran ended up living a very full and enriched life, finally passing away at the age of 86.
What's your island?
Why do you think Moran was able to get healthy mentally and physically once he removed the external stress from his life? Was it Orcas Island or his mansion that saved him? I think we all know the answer to that question.
His mindset and his focus changed dramatically. Therefore, his perspective and health shifted accordingly. We've all had similar experiences surrounding a vacation or little sabbatical from the daily grind. Suddenly we feel calmer. We're able to sleep a little more soundly. Some of our challenges feel just a bit more manageable than they did the previous week at the office.
How can we implement a strategy in our lives and businesses so that we don't have to sacrifice our health, happiness, and personal relationships in order to build happiness, companies that are profitable and successfully provide for our chosen lifestyles?
For most of us, our "island" is an external place we long for all year but only access a few times at most. This month, I'm challenging you to find your island during your busy work day. It could simply be 10 minutes of changing your physical or mental environment. Take a walk. Read 20 pages of a positive book. Listen to a few songs by your favorite band.
Changing your inner state will cause your outer circumstances and perspective to improve immediately. This is where your ultimate happiness and effectiveness are truly unlocked.
Remember, your stress level is not directly related to the size or scope of your business but has everything to do with how effectively you respond to the daily challenges you are dealt. I have clients ranging from $500,000 to more than $50 million in annual sales and they all experience different levels of stress — based on how well they are able to consistently find their island.
 You don't need to spend your time longing for 5 p.m. anymore! Instead, create islands for yourself throughout your day and week. Not only will you experience less stress and an improved quality of life, you will be become a better leader for your company and the people who count on you every day. 
---
HELPFUL LINKS: