Kids say the wisest things.

Photo courtesy of Advanced Plumbing Systems
Kids can be quite intuitive. Just ask Jeff Crum, vice president, treasurer and director of Tampa, Fla.-based Advanced Plumbing Systems.

The 55-year-old Crum, who moved his business to Florida from central Illinois in 1999, had planned to use a photo of a bathrobe-clad woman (the same one on his current trucks) on both ends of his two service trucks.

But his 10-year-old nephew, Walker Cook, and Walker's mother, Lisa Thomas, quickly questioned the decision.

"They cried foul," Crum laughs. "I was going to use a pretty girl on both sides. Walker and Lisa asked why isn't there a guy on there? She pointed out most service calls are going to houses where the wife is usually home. I would like to thank Walker for coming up with that suggestion and keeping me from discriminating."

The man and woman showcased on the side of the trucks in various stages of grooming are unpaid models from a graphics list found by Tampa-based Mad Graphics' Roge Ramirez, who designed and applied the truck wrapping.

"I like to think the people on the side of the truck, the shower guy and the girl, have already enjoyed Advanced Plumbing Systems," Crum explains. "I'm showing happy customers."

The eye-catching truck design was born out of necessity.

"A month after I bought a used Ford, my original Sprinter got totaled. Someone ran into me and ripped the back axle off," Crum says. "I went out and bought this Sprinter and had it wrapped within a month."

The woman's bathrobe and coiffure towel, both originally white in color, were altered to reflect Crum's commitment to green plumbing services, especially hybrid water heaters.

"I'm passionate about the hybrid models," says Crum, whose vehicle fleet includes the 2008 Dodge Sprinter and a 2006 Ford E350 truck.

Crum, whose operation features four employees including himself, has thrived in a competitive marketplace hard-hit by the recent economic downturn by zeroing in on a number of other important business and marketing strategies.

A key driver in the uptick of business has been advice from Quality Service Contractors, an enhanced service group of the Plumbing-Heating-Cooling Contractors – National Association. Crum lauds the teachings of QSC Industry Partner Mike Morosi's Contractor 20/20 program.

Being a preferred vendor for Tampa Electric Co./People's Gas has generated additional business. 

"We get at least a call a day from being on that vendor list," Crum says. The company's name factors into the equation as well.        

"I was trying to think of a word starting with 'A,'" Crum says. "When I was still doing a lot of building, I would get at least an invitation a month to bid just by being an 'A' company. This utility vendor list is the same way - I'm first on the list."

Crum emphasizes those marketing tactics circle back to a straightforward, time-tested principle.

"I'm doing what has been proven instead of buying every type of advertising that comes through the door," he states. "I'm using what I've learned will work."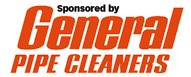 Show Us What You're Driving!
Think you have a vehicle worthy of PM's Truck Of The Month? Let us hear about it!
Send us photos of your service fleet electronically by e-mailing us
(Editor@PMmag.com), or mail us your prints to:
PM - Truck Of The Month
155 N. Pfingsten Road
Suite 205
Deerfield, IL 60015
PM's Truck Of The Month is sponsored by General Pipe Cleaners.
Links