Truck of the Month
Truck Of The Month: Eco-Friendly Contracting, Kalamazoo, Mich.
The Tale Of The Mysterious Service Truck

The outside of Eco-Friendly Contracting's 2007 Dodge Sprinter, which has a large interior and gets 20 mpg. (Photo courtesy of Eco-Friendly Contracting.)
Tim Jackson is right.

The story he has to tell would make for a good movie.

Jackson, the owner of Kalamazoo, Mich.-based Eco-Friendly Contracting, purchased a 2007 Mercedes Sprinter Freightliner service truck in August 2010. He loved the truck's massive storage interior (170-inch wheelbase).

What he didn't love was the instant headache that followed. Jackson, after having wrapped the truck just two weeks earlier, was pulled over by police and asked to produce the title to the vehicle.

"I told him we didn't have a title, that's why we have a dealer plate on it," Jackson says. "He told me I wouldn't be getting the title because the truck was stolen."

A repo man was with the police officer and insisted they go back to Jackson's shop to empty the contents of the truck. The truck was taken back to the dealer and was later confiscated by police. Jackson says three entities were unknowingly in possession of the hot truck at one time or another.

The mess, he adds, traces back to a Midwest woman who had originally leased the truck from a leasing company in Ohio. The FBI, DEA and nine different police agencies were eventually involved in the truck caper.

"It was a nightmare," Jackson laments. "I had everything customized on it and the body had just been wrapped (by Kalamazoo-based Trim It). We laughed about it at first and then reality set in."

After working out of his pickup truck for a stretch, Jackson jumped back in the saddle and purchased a 2007 Dodge Sprinter (again, the largest model available).

Jackson is equally enamored with the Dodge, which he notes gets 20 miles to the gallon. The storage area measures 6 1/2 feet wide by 6 1/2 feet high and has a 13 1/2-foot-long bed.

The vast interior allows Jackson to operate a computer that sits on a desk in a mini-office. He also has an interior pipe-racking system and a 60-amp inverter, which will soon have a solar panel added to it.

This is Jackson's second run as a contractor. He started Jackson Mechanical in 1980 and then went to work for a pharmaceutical company in 1992. A car accident led to an early retirement in 2009 and his later return to service work. Jackson and his wife, Robin, now run the company.

When he first started in the early '80s, Jackson did service work and solar installations. He's jumped right back into those disciplines, while adding photovoltaic and wind systems to his repertoire. The company's Eco-Friendly logo reflects those green services.

And with his spacious service vehicle packed to the gills, Jackson is ready to tackle any challenge.

"This kind of truck is something contractors should definitely look at," he says. "You can get twice as much in it. It's a billboard on wheels. It's perfect for service work."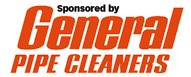 Show Us What You're Driving!
Think you have a vehicle worthy of PM's Truck Of The Month? Let us hear about it!
Send us photos of your service fleet electronically by e-mailing us
(Editor@PMmag.com), or mail us your prints to:
PM - Truck Of The Month
155 N. Pfingsten Rd.
Suite 205
Deerfield, IL 60015
PM's Truck Of The Month is sponsored by General Pipe Cleaners.
Links


I want to hear from you. Tell me how we can improve.