Mark Russo is "The Professor of Plumbing"

Photo courtesy of Russo Bros. & Co.
When he was 10 years old, Mark Russo remembers helping his father, Michael, replace a water heater at a customer's home.

"I was cleaning the copper fittings," he recalls. "I enjoyed what I did, but I didn't like being in basements. I'm more people-oriented."

As it turns out, being people-oriented has suited him quite well. Russo and his brother, Matt, took over their father's plumbing business in 2000 and have grown East Hanover, N.J.-based Russo Bros. & Co. into a 32-employee company that operates with a distinct customer-first mantra.

Family patriarch Michael Russo, who holds a now rare three-digit New Jersey plumber's license (licenses today in the state are now in the 13,000s), started out as a one-truck shop in 1954. When he retired in 2000, the company had 12 service trucks. Today, Russo Bros. & Co. has 24 technicians and 26 service trucks specializing in plumbing, heating and air conditioning, underground lawn sprinklers and drain cleaning around a 20-mile radius from its offices located 25 miles west of New York City.

"Providing on-time and outstanding service has allowed us to continue to maintain our clients even through a tough economy," says 44-year-old Mark Russo, the company's vice president. Matt Russo is president.

"That's been my dad's strategy since the beginning. Our mission statement keeps customers coming back."

The other part of that mission statement deals with employing outstanding individuals. Russo says the company greatly benefits from a skilled and veteran workforce.

"We treat them right, provide them with the tools they need to do the job and try to have consistent work for them year-round," Mark Russo states.

Proactive marketing is a major part of the Russo Bros. & Co. success formula. The company, which has purchased and integrated three smaller local plumbing and HVAC outfits in recent years, has a full-time marketing person (Fallyn Kohler) on staff. Maintenance agreements and a switch to flat-rate pricing have been hits with customers.

And it doesn't hurt to have Michael Russo's face emblazoned on every service truck along with his eye-grabbing "Professor of Plumbing" moniker below it.

"'Professor of Plumbing' is sort of how he is referred to in the industry," says Mark Russo, a member of the Quality Service Contractors and Plumbers' Success International best practices groups."When apprentices were in the area, they were told they should work for my dad because he would teach them the trade. Having his face on the trucks helps a tremendous amount. It allows people to recognize us. We're in a very concentrated area. They stand out. They're like moving billboards."

The company's fleet features 20 service trucks (cabs by either Isuzu or Mitsubishi, boxes by Hackney), four Chevy vans, a rack truck and a pickup truck. The service trucks all have uniform logos (printed by Scott Specht of FastSigns in East Hanover) and shelving.

"If a truck breaks down, a tech can get in another truck and operate right away because the items are all shelved in the same place," he says.

Before he went on that water-heating job as a youngster, Mark Russo, in even earlier times, would help his dad in the office on Saturdays.

"I was like 6 or 7 years old," he says. "While he was doing paperwork, I would put the fittings away in the warehouse."

That walk down memory lane for Russo serves as a reminder why the company continues to prosper.

"We still have a lot of clients I went to when I was a kid," he states. "Now we're servicing their children. We have multigenerational clients. We have very loyal customers that trust us as their home adviser."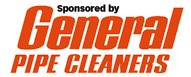 Show Us What You're Driving!
Think you have a vehicle worthy of PM's Truck Of The Month? Let us hear about it!
Send us photos of your service fleet electronically by e-mailing us
(Editor@PMmag.com), or mail us your prints to:
PM - Truck Of The Month
1050 IL route 83, suite 200
Bensenville, IL 60106
PM's Truck Of The Month is sponsored by General Pipe Cleaners.
Links