Bronx, N.Y.-based East Coast Energy Group is changing with the times.

Photo credit: East Coast Energy Group
Bronx, N.Y.-based East Coast Energy Group had a specific strategy in mind when it changed the look on its plumbing service trucks.

The nearly 20-year-old company, which has plumbing, welding and boiler service divisions running out of its Bronx and Rockville Centre offices, noticed a change in how customers heat their facilities and homes in the area.

"We've been doing more gas work than we ever have in the past," says East Coast Petroleum Sales Manager Robert Knief. "Years ago, our main focus was mostly oil installations, but as we moved into the 21st century our customers' needs changed and so did East Coast. We've adapted to the times and now provide service for petroleum, electric and gas. The new look of the trucks shows the change in what type of work we're doing."

Knief adds that the shift from oil to gas in the area has been dramatic. "It's almost 100%," he says. "You do get your fuel conversions depending on if there is gas availability in the area, but most people are either firm on gas now or dual-fuel energy. It's definitely cheaper to burn natural gas and it's a cleaner-burning fuel. It's a good green component and you will definitely get a payback on your money. New York is still pretty big on oil, but not like it has been in the past."

Photo credit: East Coast Energy Group
East Coast Energy Group, which was started by Knief's father, John, and his business partner Anthony Milanese, features five plumbing trucks among a total fleet of 34 trucks (20 service and 14 oil). The truck in the photo above is a 2012 Mercedes Benz Sprinter.

"We purchased that one just as we were changing the logos over," Knief says. "The Sprinters allow you to move around easily and they hold an abundance of material. It's easy to load pipe and the techs don't have to bend down to get things. It's pretty much a rolling supply house."

The company's new lettering and truck wrapping features a clean and uncluttered look that highlights a commitment to green technology. Each truck features service-specific lettering from the three East Coast subdivisions. The above photo is for the East Coast Mechanical arm, which provides industrial and commercial boiler and burner installations. The design and wrapping of the company trucks was done by Ben and Hans truck lettering. 

"We wanted to have an eye-catching logo. We wanted the truck to act as a rolling billboard that reflects what East Coast stands for," says the 22-year-old Knief, who is working at the company while also finishing up his mechanical engineering degree at SUNY Maritime College in Throggs Neck, N.Y. "We get calls now about the look of the vans."

The majority of the company's work is commercial in nature. It has contracts with Macy's, New York University, numerous hospitals and the local Fox television affiliate in New York City.

"We get a lot of referrals because our goal each day is to try and be the best at what we do," Knief states.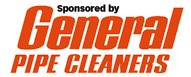 Show Us What You're Driving!
Think you have a vehicle worthy of PM's Truck Of The Month? Let us hear about it!
Send us photos of your service fleet electronically by e-mailing us
(Editor@PMmag.com), or mail us your prints to:
PM - Truck Of The Month
155 N. Pfingsten Road
Suite 205
Deerfield, IL 60015
PM's Truck Of The Month is sponsored by General Pipe Cleaners.
Links