(Photo courtesy of The Scottish Plumber)
Jack Simonson started Villa Park, Ill.-based The Scottish Plumber out of the back of his Lexus in 2005.

To get the company off the ground, the 41-year-old took any call that came in - even if it meant traveling to Chicago neighborhoods that were known for high crime rates.

"I went to most neighborhoods that nobody in their right mind would go to and still wouldn't go to," says Simonson in the upstairs of the company's headquarters, a three-flat that sits off a busy suburban side street. "I've seen people get shot. I've seen the coroner's office on the scene. I've seen banks being robbed."

And to this day, Simonson and his crew of eight employees continue to accept any and all service calls throughout the Chicago area - regardless of location or distance.

"In those areas I've met some of the finest customers," he says. "Because service people don't want to go into those areas, there is a need for good service and customers are willing to pay for it. We go in there and we do the job right."

Simonson's hard-working philosophy ties into the company's Scottish moniker.

"I thought the name resonated not only to support my heritage, but it supports the values that Scottish people have," he explains. "They're honest, they've got integrity and they work hard."

The Scottish Plumber has a fleet of five full-body Dodge Sprinters and two Ford Transits with Hackney boxes (the trucks are outfitted with Hackney shelving). Simonson is looking into implementing an inventory system that is powered by an electronic pen that scans bar codes.

The design on the trucks also plays into Simonson's heritage, but with his own personal touch. The truck's coloring is a replica of the actual pattern on a kilt Simonson wears. The logo and lettering were designed by Ann Hendricks of Hendricks Design in Chicago, while the wrap, which features a man in full Scottish garb playing bagpipes, was produced by Westmont, Ill.-based Kovar Signs.

"I wanted the trucks to tie in to the kilt I wear for St. Patrick's Day," Simonson says. "I go to operas wearing the kilt. I'll wear it on sales calls in the summer. I love wearing it."

The company's tag line, "The Pipes Are Calling," pays homage to the well-known Irish song "Danny Boy."

The Scottish Plumber keeps busy by specializing in sewer repair, subterranean and drainage engineering and sustainable product options such as tankless and hybrid water heaters.

 "We're focused on things like green energy savings and pipe relining," says Simonson, who estimates his company goes through 500 pounds of lead and 15-20 bags of white oakum per month. "I see that being more of the future. People are interested in saving money and they are interested in green products."

Simonson, who grew up on a farm in northwest suburban Chicago, found his calling in the plumbing business almost instantly.

"I'm a farm kid," says Simonson, a member of the Nexstar best practices group. "I shoveled a lot of horse manure every day. When I dug my first ditch and laid my first pipe, I realized it was for me. It was my passion. I loved it. I was putting something in that I knew would be there for a long time."

That same passion, Simonson says, is why The Scottish Plumber has continued to expand over the last five years.

"I could give the standard answer about quality …," he begins. "There's that old Thomas Jefferson quote, 'The harder I work, the luckier I get.' Wherever there is work, we'll go. Every call is an opportunity. We're here to satisfy customers."

And that formula keeps the pipes calling.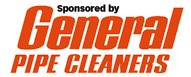 Show Us What You're Driving!
Think you have a vehicle worthy of PM's Truck Of The Month? Let us hear about it!
Send us photos of your service fleet electronically by e-mailing us
(Editor@PMmag.com), or mail us your prints to:
PM - Truck Of The Month
1050 IL route 83, suite 200
Bensenville, IL 60106
PM's Truck Of The Month is sponsored by General Pipe Cleaners.
Links