✕
For military veterans, transitioning to civilian life can be a challenging endeavor. While the military equips individuals with valuable skills and experiences, it doesn't always align with the requirements of civilian careers. This is where the skilled trades offer an excellent opportunity for veterans to build a successful and fulfilling career.
On the flip side, the skilled trades, which has been hurting for labor over the past decade and benefit from the vast experiences and skills of military veterans. It's really a win-win scenario.
Stephen Drain, 33, a plumber for Hilliard, Ohio-based Eco Plumbers, Electricians & HVAC Techs, served as Tech Sergeant in the U. S. Air Force from 2014 through 2022 working in air transportation.
"I always had a passion to protect and serve, and I also wanted to travel and see the world and different cultures," Drain says.
Drain had previously worked in the trades before — in the electrical field —and enjoyed the comradery. After leaving the military, he made the transition to plumbing when he moved back to Ohio.
"The military taught me attention to detail and how to hold myself and others accountable," he says, which helped prepare him for his role today. "I never really planned on being in the plumbing industry, but I like being able to help others when they need it most. When a homeowner or client is having a bad day because of a plumbing issue and we are able to solve it, fix it and see that we saved the day for them, that moment is priceless."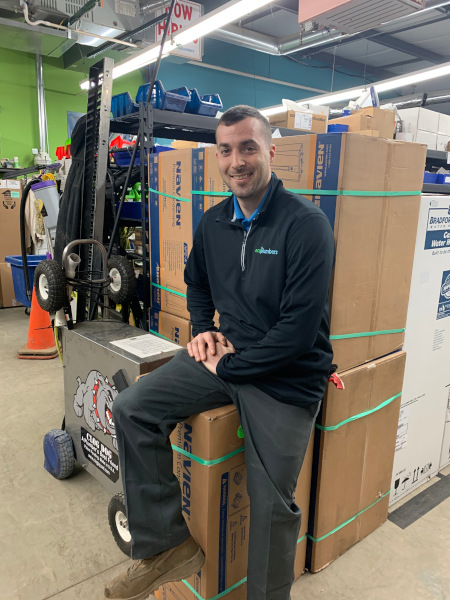 Caleb Fields, 39, is another military veteran working as a plumber for Eco Plumbers. Fields spent eight years in the U.S. Navy as a Petty Officer Second Class serving as a machinist mate/steam plant engineer from 2004 to 2012.
"I had a family friend who joined the military two years before me — she was stationed in Germany and I heard she was enjoying it," Fields says. "Traveling was a big thing for me at the time. After hearing where my recruiter had been and the stories that came with it, I was hooked. I got to see 18 different countries over the course of three deployments."
After leaving the military, Fields had been at four different jobs and was tired of starting over.
"I remember thinking that the next job needs to be a 20 year job," he says. "I actually tried applying for warehouse maintenance jobs, but when you put your resume out there, you never know who's going to answer. Eco's recruiter reached out to me and asked if I'd like to do a walkthrough. My wife was doing dishes at the time and I asked, 'Hey honey, what do you think about me being a plumber?' She turned the water off and spun around while exclaiming 'a PLUMBER?!' I responded, 'Yeah, I know.' But that's how it started. My wife and I in the kitchen asking ourselves, 'Why not plumbing?'"
Fields jokes the Navy helped prepare him because when your house is flooding, who better to call than a sailor?
"If there's one attribute I believe that highlights how the navy prepared me it would be reliability," he says. "The guy next to you is relying on you to be at your best when things are at the worst. It's not as life and death in plumbing, but our customers are still relying on us to be at or best."
The thing Fields likes most about the plumbing industry is meeting all different kinds of people — and their dogs.
"You never know who is going to be on the other side of that door," he says. "One of my favorite stories from a customer was an older gentleman who had been on the Mt. Saint Helens disaster crew. His job was to go around and tell people that the mountain was going to explode. He told me that no pictures or videos do justice to what it was like in real life. Hearing him describe it was amazing.
Plumbing gives me the opportunity to hear stories like that."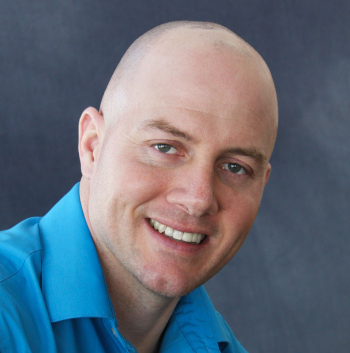 Nate McIntosh, 49, is director of logistics and warehousing for Uponor, is a U.S. Marine Corps veteran. He has served since 1999 through today, with four and a half years of active duty, and the rest in a reserve capacity. McIntosh holds the rank of Master Gunnery Sergeant and served as an engineer chief, but his current role is Senior Enlisted Advisor (SEA).
"I grew up in a culture of service," McIntosh says. "I was raised by grandparents, both of whom served in the U.S. Army. My grandfather's career spanned WWII, Kore, and the start of the Vietnam War. After he retired from the Army, he worked for the postal service until he retired there as well. Service to our country and community was instilled at a young age (almost required)."
He ended up at Uponor from previous work relationships.
"I had just returned to Minnesota after serving a tour in Afghanistan and was ready to get back into the civilian sector," McIntosh says. "Several of my former colleagues were already employed at Uponor (then Wirsbo), so I knew the transition would be supported by people I trusted. Uponor came highly recommended and after thorough research, I knew that Uponor would be a great fit.
"I've been extremely fortunate to have strong mentors throughout my career, both in the military and in my civilian employment," he continues. "From the military side of things, I've seen a wide array of leadership styles, and I've seen leadership during extremely stressful situations; I've done my best to learn from my experiences, and to watch out for the pitfalls that can sabotage good intentions. I hang on to a few basic leadership principles that have served me well throughout my career — it's not about you; surround yourself with individuals that can complement your deficiencies, basically build diverse teams that can overcome any situation; remember that, as a leader, you are always on stage; and lead with humility."
McIntosh notes that he really enjoys working in an industry that offers sustainable plumbing solutions to improve the quality of life for so many home and business owners.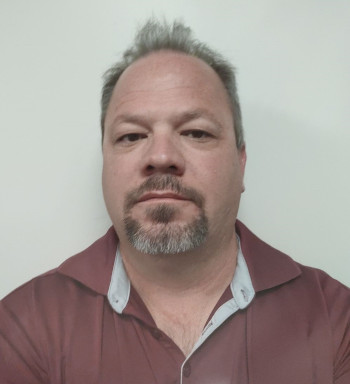 Michael Harper, 49, is a controller and training leader for Denver-based Golden West Plumbing, Heating, Air & Electrical who spent 13 years serving as a Sergeant in the U.S. Marine Corps from 1992 to 2005.
"I didn't want to go to college right away, and I knew the military had enough benefits to give you education and on-the-job training and stuff like that," he says. "When I was approached by the Marine recruiter, he asked me what I wanted to be. And when I was in high school, I decided I wanted to be an accountant. Then, once I got out, I applied to a Craigslist ad, and I've been here 11 years and some change now."
Harper enjoys the customer service aspect of his role both when he was in the military and now in the skilled trades.
"There's a lot of customer service that's involved with what I used to do," he explains. "When I was forward deployed to Iraq, I became a glorified bank teller because they don't have banks or availability for ATMs. They have to come and see you to actually get cash so that they can go buy whatever necessities they have, whether it means hygiene stuff or any kind of other amenities to help your day go by. It's more about the customer service and knowing that I can actually still help people because in this kind of industry, obviously that's what we're doing. There's a lot of customer interaction even on my side. I mean, I don't deal with it as much as my technicians do, but because I am the controller, I do talk to customers from time to time regarding insurance claims, financing or payment arrangements and stuff like that. That's how I get to help a customer."
Harper notes there is a sense of pride that comes with the work you do, regardless of what it is.
"I believe that most people in the military have a tendency to be a lot more hardworking than somebody who doesn't know exactly what to expect once they actually get into the real world, whether it be straight out of high school or out of college."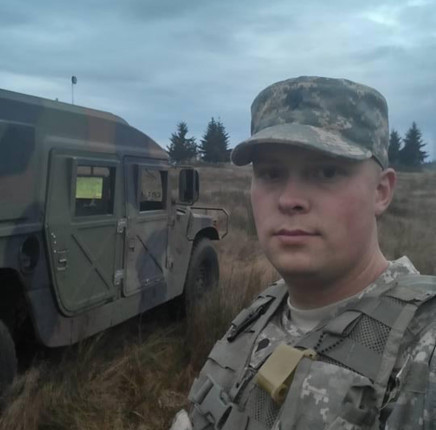 Golden West Plumbing also employs Angelo Gallegos, a 33-year-old plumber and former U.S. Army Sergeant. Gallegos served in satellite communications from 2009 to 2015. Gallegos notes he joined the military for a college education and a stable job.
"It's kind of a funny story when I got out of the military," he says. "I thought I'd figure out what I wanted to be when I grew up, and I decided to use my GI Bill to pay for trade school. I went to school for welding, and I did that for a little while, then went back to school for the automotive collision program. Got out, did that for a little bit, and went back to school for the diesel mechanic field. I decided at that point, I wasn't making enough money in any of these industries that I needed to make to support my family.
"My daughter had a friend, and her dad and I were sitting there talking during a play date," Gallegos continues. "This guy had the life — a really nice house, multiple trucks, multiple motorcycles, campers, boats, you name it. He also had 10 kids. I asked him what he did, and he told me he did plumbing since he was 18 years old, and he just recently started his own business. I was like, 'Geez, I need to get into plumbing.' He offered me a job, but I turned him down because it was a commercial job, and I wanted to go residential."
Gallegos applied to every job with a posting and couldn't find anyone willing to take him on. Finally, the owner at Golden West Plumbing gave him a call, and they spoke for an hour before he offered Gallegos a job.
"He said he thought he could make something work where in the next year and a half to two years I would be running my own calls," he says. "Within probably 90 days of me starting, I was running my own calls. I've been here for two years now."
Gallegos chalks it up to the work ethic instilled in him by the U.S. Army.
"They provided me with the work ethic that got me to where I am today, the leadership skills, the communication skills and the ability to overcome difficult obstacles," he notes. "Pretty much anything and everything the military did prepared me for real life and plumbing and everything in between. I love that every day is a different day and no two jobs are the same. We get to meet a ton of new people and have great conversations. Every day is a new experience."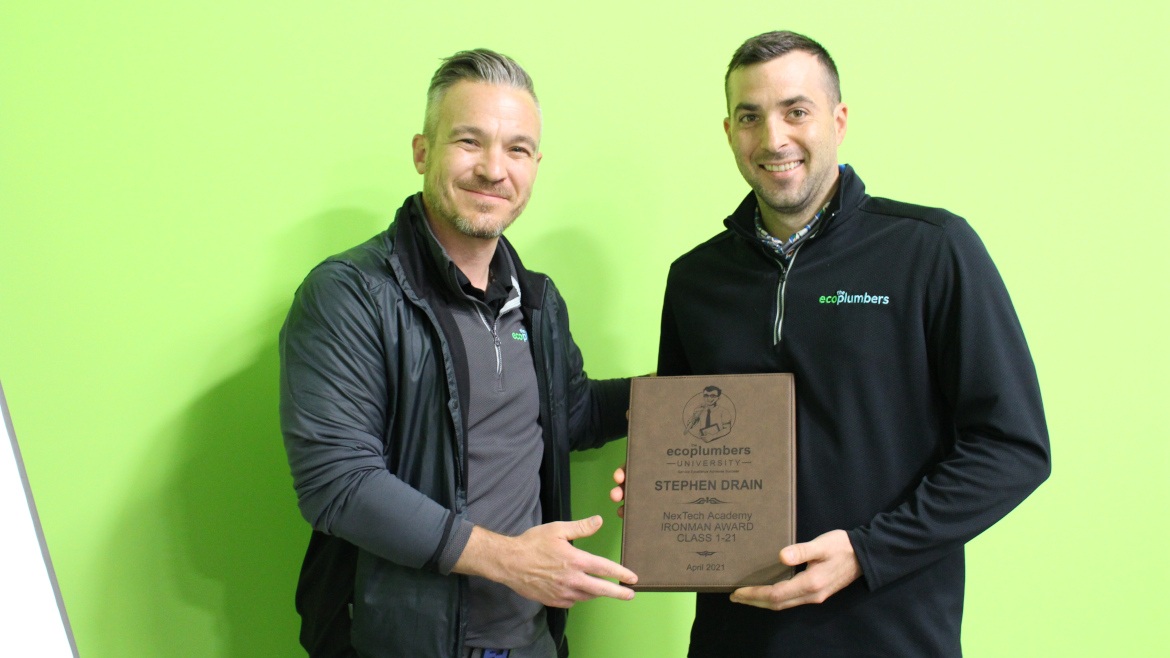 SOLVING THE LABOR SHORTAGE
Every one of the military veterans above agree that targeting veterans can help solve the labor shortage issues plaguing the skilled trades industries.
"I would say most people in the military don't work behind a desk," Harper says. "That I can tell you for a fact. Because of that, there's a lot of hard labor and a lot of teamwork mentality."
Gallegos agrees, saying, "Veterans already have a huge step forward above everybody else in the industry. They have all the life skills that are necessary to learn a new trade and learn it effectively and quickly. They have that type of training that most civilians don't ever get a chance to gain in the same manner. So right out the door, they have the skills necessary to jump right in and learn a new skill faster than probably most other people."
McIntosh also believes hiring veterans transitioning into the workforce is part of the solution.
"Veterans returning to their communities come back to us with years of leadership experience, and a drive to make a difference," he explains. "They understand the value of coming to work with ambition and optimism that there isn't a task too big to overcome."
He notes that employers should take advantage of veteran's fairs to increase visibility and attract new talent. "Ultimately, it's a matter of getting the word out that the trades offer stability, and excellent earning potential."
According to Drain, the answer is yes and no. "I think veterans can be successful as a plumber but I think the industry isn't appealing to most because of the hours and physical demand on the body. We can attract more veterans by offering better pay and a better work-life balance. In my opinion, most veterans have given countless hours to serve and be away from their family and friends. They don't necessarily want a career like that anymore that will keep them away from family and friends even more so they don't come to the trades. However, if you are a veteran and have thought about joining the trades just do it! Learning a trade can never be taken from you or replaced!"
Fields believes veterans can help with labor shortages in every industry.
"We're trained to be teachable," he says. "Every service member throughout their enlistment has mastered some sort of craft. That ability to learn is still there. I would encourage any veteran to at least explore some sort of trade program. It's a place where our military experience can help us excel. This is a solid profession. I feel like I'm part of a good team and I know the work I'm doing matters. I'll be happy if I can retire a plumber."