Jobs don't have genders.
That's the message Judaline Cassidy wants to get across. Cassidy, founder and chief vision officer of Tools & Tiaras and self-proclaimed feminist plumber, has more than 20 years' of experience in the trades. She has spent much of her life breaking gender roles — she was amongst the first three women selected to learn plumbing at the John Donaldson Technical Institute of Trinidad (now known as the University of Trinidad and Tobago), one of the first women to be accepted into Plumbers Local 371 Staten Island, New York, and the first woman elected to the Examining Board of Plumbers Local No. 1. And her organization, Tools & Tiaras, hosts workshops and summer camps for girls ages 6-14 so they know they have options other than the typical four-year college degree. The trades are a path forward.
"If I can do it, [other] women can do it," Cassidy says.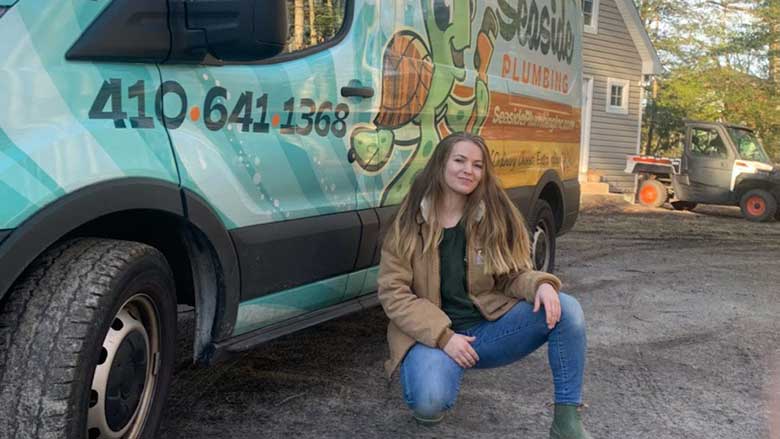 ---
Lauren Martin, the owner of Ocean City, Maryland-based Seaside Plumbing along with her husband, is also passionate about recruiting women into the plumbing industry. Seaside Plumbing did mostly new construction for about 15 years, then switched to residential service after joining Nexstar Network in 2018. They have since grown from three service trucks to 24, and have four women plumbers on staff — one journeyman plumber and three plumbing apprentices. Hannah Zonnak was the first female apprentice hired by the company.
"My parents owned a pest control company, and I always really enjoyed the trades," Zonnak says. "I grew up working with my hands. I have a certification in HVAC — I majored in that in high school, but it wasn't really for me. I always did pest control on the side, but I had to work two jobs because pest control is seasonal work. Then, after I got pregnant with my first son, I couldn't work around the chemical anymore. I really wanted to get back into the trades, so I applied for One Hour HVAC, and got the job. But I also interviewed with Josh at Seaside Plumbing the same day. I received an offer there, too, and Seaside was going to pay me more with certification. So I always say that plumbing chose me, I didn't choose plumbing."
Zonnak says she loves being on the go and the change of scenery, and she still loves working with her hands.
"I cannot sit still — I start getting anxious and depressed if I sit still. So, I've always been the kind of person that's on the go. I always have to be doing something. And I like fixing things."
Seaside had another female apprentice start with them just last month.
"It was kind of an interesting story, because Cat initially applied for a customer service rep position," Martin explains. "She was talking to our recruiter and said, 'Well, I really want to be a plumber.' She figured she would have to start in customer service. Our recruiter told her that wasn't true, and she could actually start as a plumbing apprentice immediately, if she wanted, and explained our program. She was super excited, but then expressed concern because she didn't want to be the only woman. We told her she would actually be the third, and she was super, super excited and just gung ho about it. We're excited to have her."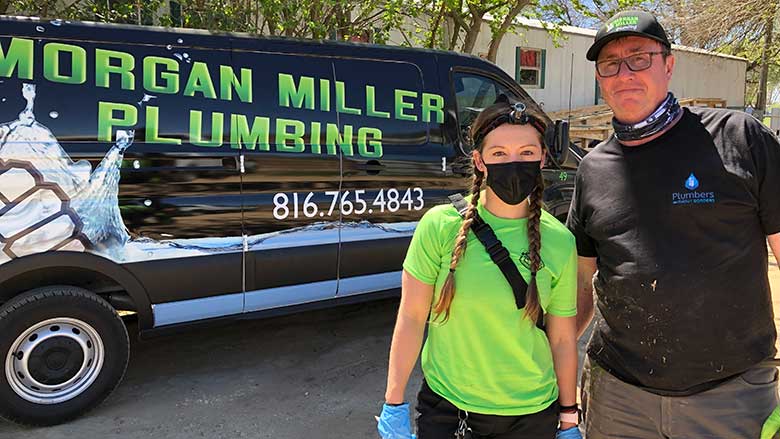 ---
Tosha Everhart never meant to end up in the plumbing industry, but here she is, and here she's stayed. Everhart is the brand manager — or jill-of-all-trades as she calls it — for Grandview, Missouri-based Morgan Miller Plumbing, Grandview Missiouri, a PHCC Member.
"I was in college for marketing, communications and public relations, and I was the typical young college student who really didn't know what she wants to do," she says. "But in that timeframe, I needed an internship of one of the programs I was in that had a little bit to do in the marketing field. I had a connection that knew the owner of Morgan Miller at the time, but I didn't reach out. What young college student thinks, 'Oh, plumbing's so sexy, I want to go work at a plumbing company?' It was one of those situations where the company was looking for someone to help out with some marketing — Facebook and social media was getting bigger. My mom told me to reach out and ask if they would be interested in having me. So I started interning here back in 2011, and that's how I landed in the plumbing industry."
While Everhart started on the social media marketing side of the business, she didn't stay there.
"Back in 2021 when Texas got hit the first time with that bad winter storm, Plumbers Without Borders needed volunteers to go down and help rebuild. Really, the owner and myself were the only ones we could spare because we were busy, too. It was cold everywhere and we were having the same issues up here in Kansas City. So, when we went down there, I started to enjoy the feeling of actually being in the field. I hear about it and I get to go to job sites from time to time, but I had never actually put my hands into it. When I came back, I asked to do the scholarship and I went through schooling and took my Journeyman's test, and here we are today. I help run operations and I spend some time in the field."
Everhart is currently the only female plumber on staff.
"There's really not a ton in this city — there are some, but I would love to see more females join this industry. It's been made out to be such a burly industry, when in reality, we've come so far with technology, tool safety and things of that nature."
Joi Wilson is not a plumber by trade, but as she is out in the field selling systems and equipment, she knows her stuff. Wilson is the sales manager for Plumbing Systems Inc. (PSI), located in Gypsum, Colorado.
"There weren't a lot of job opportunities at the time when I got out of college," she says. "There was a job posting for Sears Home Improvements as an outside sales representative, and I applied for that. And they hired me on as a kitchen sales lady and I also did window sales. Then, Sears kind of went under and all that was left really was the HVAC sales, so I asked to be moved so I wouldn't lose my job. They told me that it's not typical for a woman to do HVAC sales. And keep in mind, I don't want to think about it, but this was like 20 years ago. But I fought and pushed, so eventually, they gave in and let me sell HVAC. I went through all the training and loved. It. I got to be really good in a fairly short amount of time. I had the top sales in my district. I was the first women hired to do it in my district, and they started flying me out to do training for other HVAC sales technicians."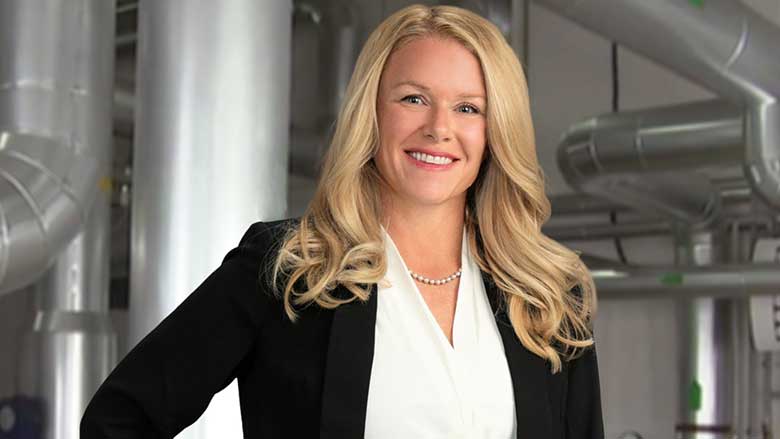 ---
Following her stint at Sears, Wilson moved onto a plumbing and heating wholesaler. "One of my customers there was the owner of the company I work for now. I had reached out to him and he said, 'You know, I think I have an opportunity for you.' And he hired me on as the first woman at his company, too, for selling plumbing, HVAC and other plumbing services."
Wilson, a self-described people person who's also mechanically inclined, says the job is a great fit for her.
"I was the girl taking apart her parents' vacuum and putting it back together," she says. "I like to understand how things work and fix things when they break, and I also like seeing all the mechanisms and the components of it. That is what's been great for me — I understand the mechanical aspect of it and I'm able to speak conversationally with the everyday person and explain it in ways that they can understand as well, so I'm kind of a teacher to the customers."
Why women excel in the field
For too long the plumbing industry has been seen as a predominantly male industry. Mechanically inclined women who may thrive in the role don't even have the option on their radar because they don't realize it's an option. The industry has to do better to change that stereotype.
"As a woman working in the industry myself, it takes a little more, I guess you could say grit or tenacity and persistence sometimes just to be seen and heard," Martin notes. "And those are also really good traits to have in an employee as well. I've noticed that women, in particular, have to work a little bit harder. And the women that we have are willingly doing so — they know that it's a challenge and they're up for the challenge."
Martin notes women have as much potential as anybody to have a super successful career in plumbing.
"I want to be able to show other women that they can do this, and here's how we can help," she says. "Most of our customers making buying decisions are women, so they're actually more comfortable with a woman coming to their house sometimes than a man."
"I really encourage women to do it, to be quite honest," Zonnak adds. "And if I can inspire other women by breaking that barrier, I'll continue to do so."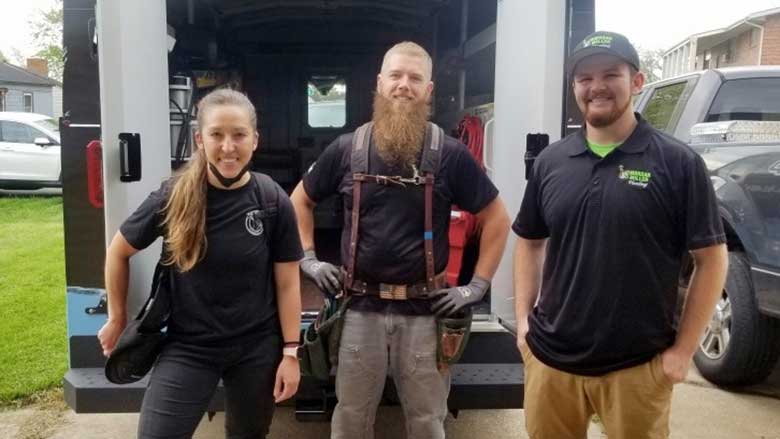 ---
Everhart agrees, saying women are sometimes a bit more personable with homeowners.
"I noticed when I would get into the field, a little bit of the wall came down a bit when the homeowner saw me. We actually have more women calling for service than men — women are primarily who make the appointments and are on site when we are there, so that guard comes down a little bit. And our thought process is different — the way we problem solve is completely different. And because it's primarily women who make the appointments and who are on site when we're there, a little bit of that guard comes down as well. And just the thought process, the way we problem solve is completely different. In general, we bring a whole different perspective to this industry."
Wilson notes that women are natural-born problem solvers, and that's the nature of her job.
"This job is finding out what the problem is — it's kind of investigatory, so a technician, or my job even, is finding out what's not working, figuring out a solution, then providing it to people. It's kind of I think in our nature to want to fix things and want to help, and this is just a really cool and unique way to do it out in the technical field."
Wilson adds that as a women, she has to always be at the top of her game. "I feel like you have to actually know more than a male counterpart would have to know, because I have encountered people that intentionally look to find faults or to find shortcomings. But I've also found people to be very supportive, inclusive and encouraging, especially my customers."
Representation matters
Representation refers to the basic idea that if children see people like them reflected in school materials, advertisements or social media, they are more likely to identify with and be able to imagine themselves as belonging in that field. It's a powerful tool many companies are beginning to employ in their marketing materials.
IAPMO understands this, as it recently launched a new coloring book in partnership with Cassidy called, "My Mom Is a Plumbing Superhero." It is the first children's book focused exclusively on women plumbers, lifting up their contributions to public health while aiming to shift perceptions of plumbing careers.
Inspired by Cassidy's career, the coloring book illustrates how plumbers work on advanced water technologies to mitigate the effects of drought and natural disasters. The helpful nature of plumbers comes to life with illustrations depicting the work of service plumbers. The book also portrays women installing and maintaining medical gas systems.
"People need to know that plumbing is not just clogged toilets," Cassidy said. "Clean water, steam heat, beautiful fixtures, gas lines — the pipes and systems that rely on my craft are in homes and buildings everywhere. My work is not only essential to daily life. My work saves lives."
Support and mentorship are also key for women in the trades. Many industry organizations offer these through women's chapters or committees, such as MCAA's Women in Mechanical Industry initiative. But there hasn't been an organization dedication to women in the plumbing industry until recently. Women in Plumbing & Piping (WiPP) launched last November. The new membership organization focuses on the inclusion, empowerment and support of women in the plumbing industry, from the field to the boardroom. Kim Gill, a veteran in association management, was chosen to lead the organization as its executive director.
---
"I worked for an association management company that managed PHCC of Colorado, and that's where I met Susan Frew, who's one of our founding advisors. She was president of PHCC Colorado for quite a few years. How it came about is, working for Civica Management, we manage multiple organizations, including Women in Roofing. Looking at that model, we just said 'Wow.' It was a very successful launch and model of a women's group in general, but especially a women's group in the construction industry. They launched in 2017 and have over 2,000 members now. So I met with Susan Frew to ask, 'Hey, does this sound like something the plumbing industry needs?' And she just said, 'Absolutely.'"

MEET OUR FOUNDING MEMBERS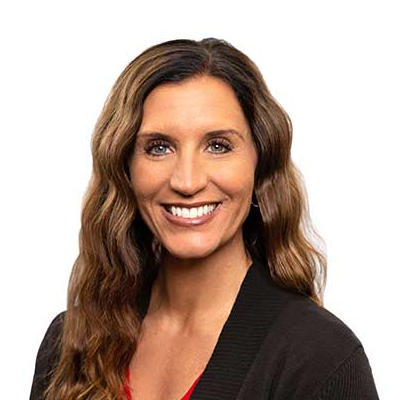 ANGIE SNOW
Western Heating & Air Conditioning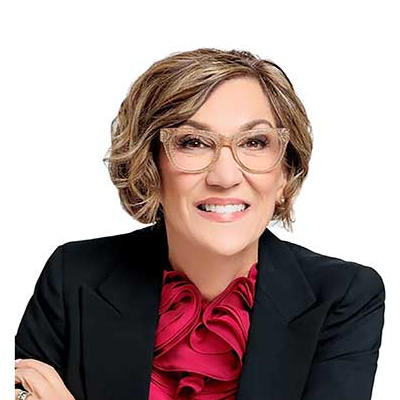 SUSAN FREW
Sunshine Home Services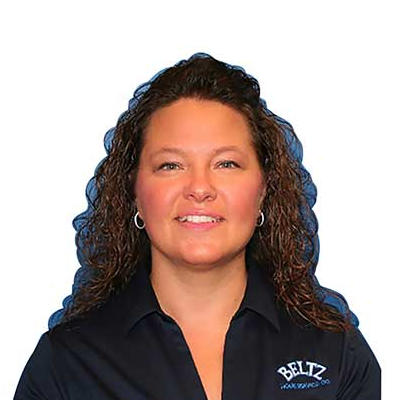 LARA BELTZ
Beltz Home Service Co.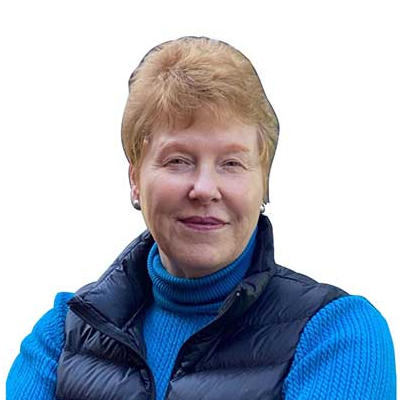 LORI TSCHOHL
Eagle Pipe Heating & Air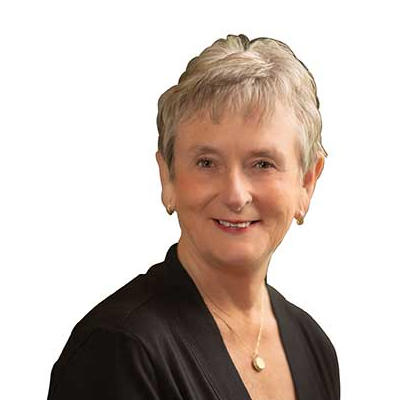 LYNN WISE
Contractor in Charge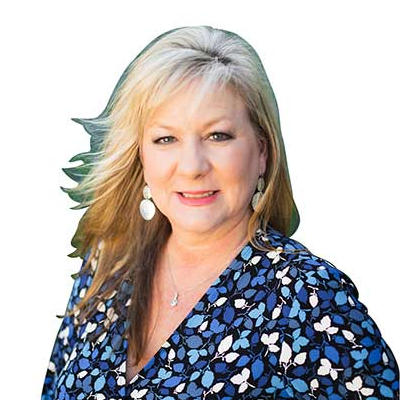 TONYA REED
Henry Plumbing Company
WiPP has four pillars of focus — networking, mentoring, recognition and education. And as it is still very much in the early stages, one thing it is focusing on is building relationships with partners and sponsors.
"What Judaline Cassidy is doing through Tools and Tiaras is so amazing because she has her own story to tell, and she can put herself out there and say, 'Look, I did it, and this is what a great rewarding career I've had, and you can have it, too.' And she's speaking from the heart. And she's also providing training opportunities and exposure to girls about the trades. The more we can have women being role models and showing that it is possible, and that they're happy in their careers in the trades, the better. I think that that makes a huge difference."
Recruiting more women to the trades
The plumbing industry has long lamented the lack of workers, skilled or otherwise. So ignoring half the population in recruitment efforts doesn't make sense in this day and age.
"I mean, it seems like kind of intuitive to me — if we are recruiting and we're trying to get more people into the skilled trades, why would we not make the pool as wide and as large as possible?" Martin says. "I do feel that there's a huge untapped potential there. I know some areas are a little bit more progressive than others. We are in a conservative area near Ocean City, Maryland. Maryland in general is pretty progressive, but we're in a little rural area. There was one other HVAC company that had one woman technician. Other than that, you don't see it, you don't hear about it, it's just not really a thing. So I'm super excited that we get to be on the front edge of that in our little neck of the woods."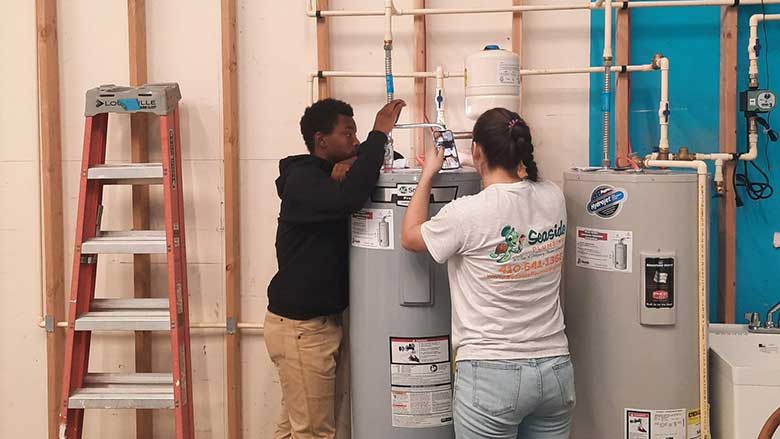 ---
Martin notes that Seaside is not specifically targeting just women in its recruitment efforts, but they are shouting it out on social media all the time.
"We're just trying to recruit everyone, to be honest, and we're just making sure it's super clear that we are all-inclusive. It doesn't matter if you're a man, woman, what you look like or where you came from. Our strategy, beyond shouting out on Facebook that we have female apprentices, is going to schools and putting it in our recruitment videos. Our other apprentice — Hannah Eskridge — she actually came to an Explore the Trades Night that we hosted here at our office. That was pretty cool event we held, and we hired quite a few people, actually."
In terms of social media, Martin says it's very important to get away from the typical negative stereotypes of plumbers. "So we post a photo of Hannah and say, 'This is what a plumber looks like.'"
Everyhart notes the women in the industry are doing a great job on social media giving the world a glimpse into what it's like to be a plumber.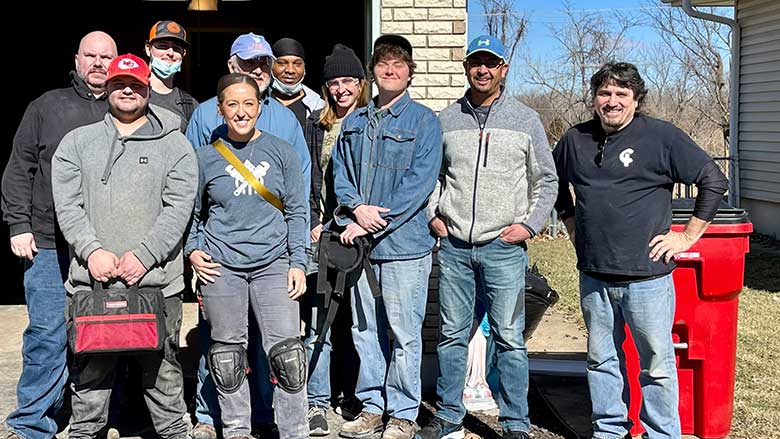 ---
"They'll set up and they'll show an install for the day, or they'll talk about the ups and downs," she says. "I think just letting people into your industry and into your little bit of a world helps other women see it. Like, wait, I would love to not sit behind a desk all day. I would love the variety of projects, the problem solving and talking with people. I think showing it versus telling it is huge."
Everhart also suggests contractors put more women in positions that are outward facing. "If you're going to a PHCC conference, send a woman, even if it's not someone necessarily in the field. I can tell you right now that my dispatchers could probably troubleshoot something via the phone description. They may not be able to go on site and do the work, but they're just as knowledgeable in this field as anyone because of the calls they get."
Wilson says recruiting women would change the labor shortage drastically.
I feel like you have to actually know more than a male counterpart would have to know because I have encountered people that intentionally look to find faults or to find shortcomings. But I've also found people to be very supportive, inclusive and encouraging, especially my customers. – JOI WILSON
"Contractors need to put the women they already have within their organization in the spotlight," she says. "Just a picture or a contact, like, 'Hey, reach out to Joi. She works for our company and this is what she does. She could be a mentor for you if you have any questions.' Also involve women in the hiring process. I know first-hand that it's daunting to be interviewed by a group of men and not see anybody similar to you. Having a woman represent the company opens up the door to other women."
And for the women out there considering a career in plumbing, Zonnak says, "Don't be afraid of what other people think of you. Just do it. Follow your heart."