The number of skilled trade jobs in the U.S. is far outpacing the supply of qualified workers to fill them. A new analysis by the skilled trades division of staffing leader PeopleReady finds that the most in-demand skilled trade jobs are remaining unfilled the longest — roughly a month on average — due to the shortage of qualified workers.
While most plumbing and HVAC contractors are struggling to find experienced technicians, manufacturers are doing their best to help ease the strain by offering products with simplified installation as well as service and maintenance.
"The biggest issue is making sure the installing contractors have the training and competence to perform the installation," says Dave Davis, chairman of the board, North American operations for Ariston USA. "Right now, the industry is having a difficult time finding people to complete the work. The easier you make the installations, the faster it becomes. Diagnostics also play a role, in that, those auto-generated indicators tell the worker exactly what needs to be done. These are important features as it allows businesses to be more profitable. Instead of two or three installations a day, now a plumber might be able to do four or more — it helps the revenue stream."
Davis notes that water heater products now have panels, LEDs and service indicators that allow plumbers to troubleshoot faster. The products also allow plumbers to know what they will need in terms of parts.
"If a guy goes to service and has the wrong part, it could be a while before he returns," he says. "Everyone is being affected because of the supply chain issues. If a plumber doesn't have the right part the first time, that's going to leave the homeowner frustrated. Getting qualified people and retaining them has been harder than ever, and the cost of paying them has skyrocketed. That's why manufacturers are designing components to make it easier and quicker. They are adding more to the products to make it more user-friendly and to make sure the installer has everything they need when they show up for the job."
Charles Phillips, technical training manager for Lochinvar, agrees that simplified installation and serviceability is incredibly important today. "It's a selling point — the easier we can make it from an install standpoint for the guy who's actually putting it in, the better. Additionally, if it's easier to install, the contractor is less likely to have mistakes during installation. Trades are a big topic of discussion right now. There is a big push to get people back into the trades because, for a while, there wasn't. The old-timers are aging out, retiring and getting away from it. And all the new guys coming in really don't know as much. So, if we can make their job easier, it helps. However, that doesn't eliminate the need for good training for those guys, whether they are getting it from a manufacturer, trade school or other places."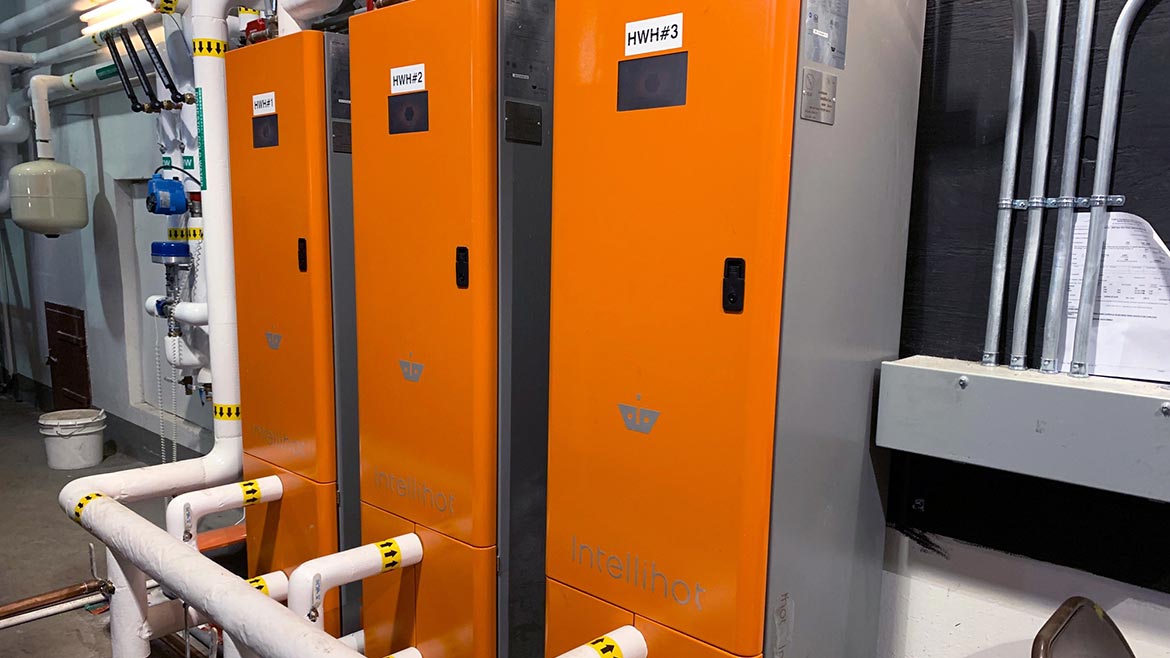 Simplified product features
Amy Turner, director of marketing for Intellihot, notes that for plumbers, time literally is money, so the quicker the install or a troubleshooting call, the sooner they can move onto the next sales ticket, thereby increasing revenue.
"The remote monitoring capabilities that we offer means fewer site trips are needed — meaning less gas, vehicle wear and wasted time — increasing contractor's margins while allowing them to service more customers," she says. "Every Intellihot product is designed for easy installation, yet our Neuron series was specifically designed as a simple drop-in ready replacement to tank-type units. We engineered it with hook-ups in the same location as the old-school tank-type heaters they're replacing, reducing or eliminating the need to re-pipe anything."
Intelliot also created sizing calculators to help plumbers and contractor owners know the right size of tankless water heater needed for a facility. The manufacturer even guarantees the sizing is right.
"All of this technology was developed to simplify the specification process for contractors, which is time invested even before the installation," Turner notes. "Once the unit is installed, our direct Cell-LTE allows for remote monitoring — regardless of whether the building is equipped with Wi-Fi or not — eliminating time and money-wasting site visits. From an ease-of-maintenance standpoint, all Intellihot products use the same interchangeable engines (the heating units). Not only do these provide redundancy in case an engine needs to be taken off-line, but it also means that when a plumber replaces an engine in any of our units, they have the experience to do the same in any of our units, as they're all the same. Our goal is to simplify the entire process for contractors."
Dustin Bowerman, senior director of field services for Bradford White Corp., explains that the customer experience is incredibly important for the manufacturer.
"Ease of installation equals consistency with water connection sizes and heights, gas connection location and orientation or including a power cord that is longer than expected," he says. "It makes a difference. As for maintenance, we strive to be service and maintenance-friendly, and our products and features allow for timely periodic maintenance and repairs to support the contractor. This all affects contractor efficiency, which is extremely important as most contractors today are very busy. Time is money."
Bowerman also notes that two-way communication is a high priority for Bradford White. "We make it a practice to listen and learn from our customers whenever possible. Working with professional installers only, they are quick to share their dos and don'ts that will help them be successful. We also continue to develop resources that support the professional, including our 24/7 technical support or our For the Pro Training Academy. These resources are available when they need it and is something we have done very well."
According to Scott Cohen, director of marketing and training for Rheem Mfg., the manufacturer constantly holds "Voice of the Customer" sessions with plumbers and is very deliberate about incorporating actual customer feedback into product designs.
"For example, on our ProTerra Heat Pump Water Heaters, we heard directly from plumbers that they are not very comfortable working with refrigerants in the heat pump, so we designed our heat pump module to be a sealed unit that does not require any service by the plumber. It is also designed so that all serviceable parts can be accessed from the front of the unit, which makes any service much easier and faster for the plumber. Additionally, many of our advanced products require zero clearance and are designed as like-for-like replacements of similar, legacy devices, so upgrading doesn't necessarily mean major changes in footprint."
Cohen adds that Rheem also prioritizes the placement of serviceable parts and condensate lines on its products so they are easy to access during service visits and minimize the need for extensive planning during installation. "This can be especially important to plumbers in certain parts of the country, where earthquake straps and other local regulatory considerations can complicate an otherwise routine installation."
Proper installation and routine maintenance ensures the water heater is operating efficiently and safely, so Navien prioritizes easy installation and maintenance to allow the contractor to do the job right, notes Chia Lin, product manager — water heaters for Navien.
"Navien's new NPE-2 series water heaters now come with an advanced multi-line text control panel that allows for quick and easy installation and startup of the system," he says. "Gone are the days of needing to adjust tiny dip-switches as the built-in Setup Wizard glides plumbers through the entire initial setup process. In terms of maintenance and troubleshooting, operating status is displayed in big icons and error codes are no longer just a number but described clearly with simple text. This saves time and headache for plumbers and homeowners."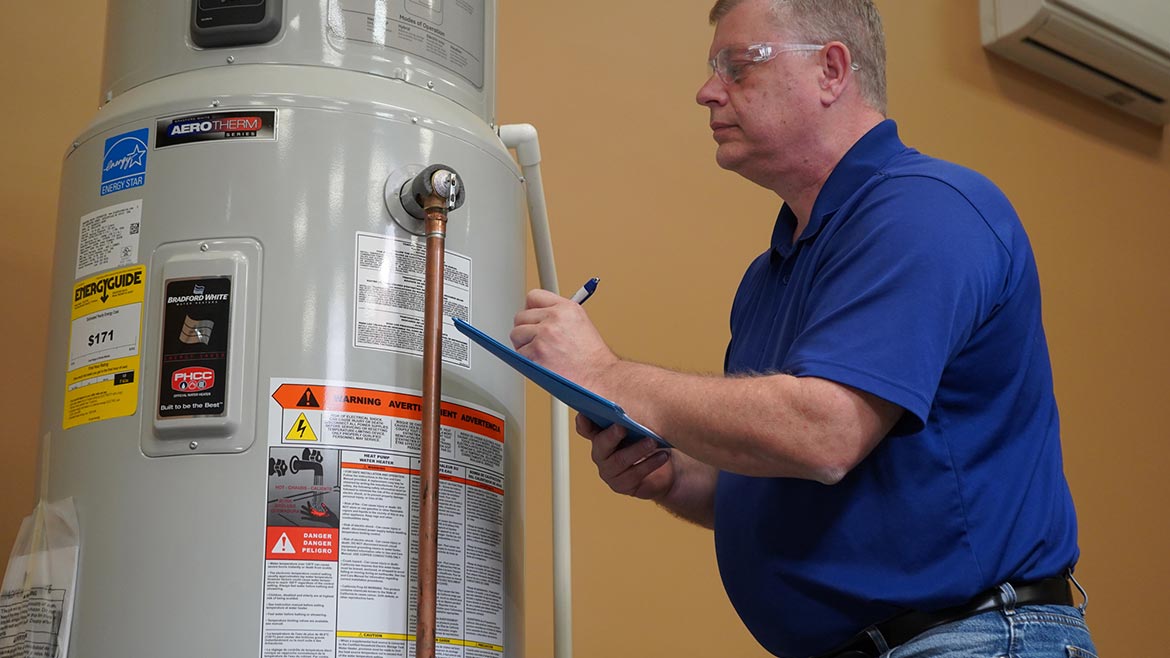 Connectivity and decarbonization drive market trends
Jason Leonard, marketing technology and training manager, A. O. Smith Corp., notes that while connectivity is important, it is still fairly new to the trade. However, plumbers who offer connected products have an edge over their competitors who don't, he adds. "Most appliances have some sort of connectivity today, and that has become the expectation for the marketplace. We have to follow suit, and that's something brand new for the plumbing trade in particular. Being able to get a water heater connected to Wi-Fi during installation is a brand new deal. We had to be very intentional about how that process worked, what the steps were, and to make it as easy as possible on the installer, knowing it is something they are not used to doing historically.
Davis agrees, saying that plumbers are trying to understand how the technology can be wrapped into their businesses and figuring out how to create opportunitities for that.
"Some plumbers are even setting up an installation park that can set up notifications to maintain, provide service and let the customer know they are linked into that equipment," he explains. "Some people embrace it, some do not. It depends on the contractor's competence and the way they are set up. When you talk to them, some of them are interested in the abilities of the new equipment. When it comes to their ability with advancing technology, they kind of shy away from it. For younger guys, it's nothing new for them. Some will pull up their tablets and link right in. Other guys are set in their ways, they don't feel comfortable with technology and don't realize its potential. Some of the newer guys see it as a newer solution. On their service trucks, they can see exactly what is needed and switch guys around depending on what parts they might have available. That can save a lot of time and money.
"It is a hard thing but it's the way the industry moves," Davis continues. "A lot of legislation is driving this technology and forcing adoption in the field. It's getting the industry to adapt more quickly. A lot of plumbers are going to have to understand this new equipment. Many would like to stay where they are, but they're trying to shift. The shift now is they want everything to be solar or PV in response to climate change. There are going to be some giant shifts."
The Internet of Things (IoT) has helped elevate the water heater market, explains Cohen. "It allows companies like Rheem to develop more intelligent and efficient product solutions while also offering a new layer of automated safeguards for homeowners and property managers. The LeakGuard feature from Rheem, which is the combination of leak detection and auto-shutoff, is an example of new technology that has been enabled by IoT components within products like the ProTerra Hybrid Electric and Smart Electric water heaters. Not only are these practical solutions that enhance our product's value to homeowners, but I expect they are also just the beginning of IoT-related innovations that will improve both Rheem products and the industry, overall."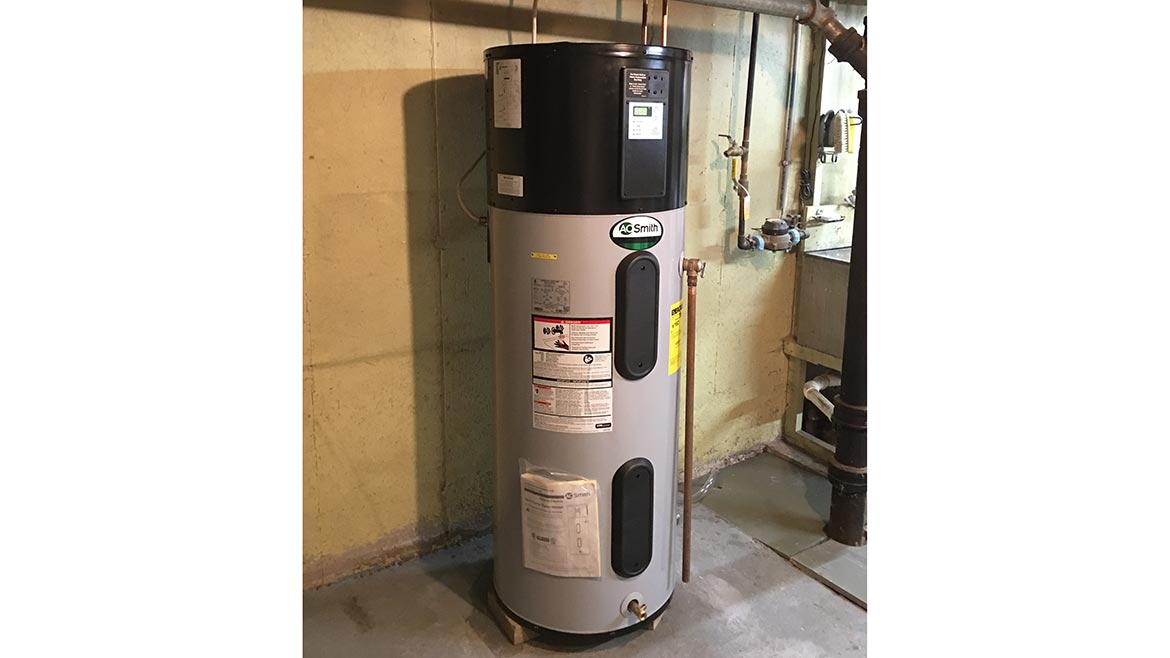 Phillips notes the water heater market is seeing more and more connected products. "We have a remote connect feature called CON·X·US that will notify users any time there is a problem or if someone makes any changes. We use that as a huge push to service contractors as a benefit they can pitch to a client and say, 'Hey, we can monitor your product 24/7, if we get a notification there is a problem, we can be there to fix it before you even know you have an issue.' Connectivity is a becoming a much bigger trend, especially in the commercial market. Not so much on the residential side yet. But there is definitely a huge benefit in the commercial space."
Another growing trend within the water heater market is the increasing popularity of tankelss options. While the current crisis and world events make the future hard to predict, Lin notes that this market will see a steady, continual growth over the next three to five years, abliet at a slightly slower rate than in recent years. "One trend we're seeing for tankless water heaters is the incorporation of more built-in features or functions. For example, the Navien NPE-2 models now come with built-in HotButton, an on-demand controller that enables the homeowner, at the push of a button, to activate the internal recirculation pump to heat and provide hot water only when needed."
"Turner agrees, noting that tankless sales growth is outpacing the traditional tank-type water heaters due to initial unit cost parity coupled with the huge operating and space efficiencies of tankless units.
"While this is good for Intellihot, more importantly, it's good for our planet," she says. "At Intellihot, we keep track of the CO2 reductions our units have achieved (versus traditional water heaters), and at last count we estimate saving 6.6 billion pounds of CO2 emissions. When a company can produce products that cut costs while reducing emissions, that's a win-win."
Additionally, heat pump water heaters are becoming increasingly popular also due to their energy-saving performance, Bowerman says.
"There are also many areas in which heat pumps are being promoted to the degree that consumers can secure substantial rebates or tax credits," he says. "There are also certain states and regions that are looking at heat pump water heaters as a significant part of their clean energy programs and related legislation. Bradford White is proud of our energy efficient heat pump water heater products."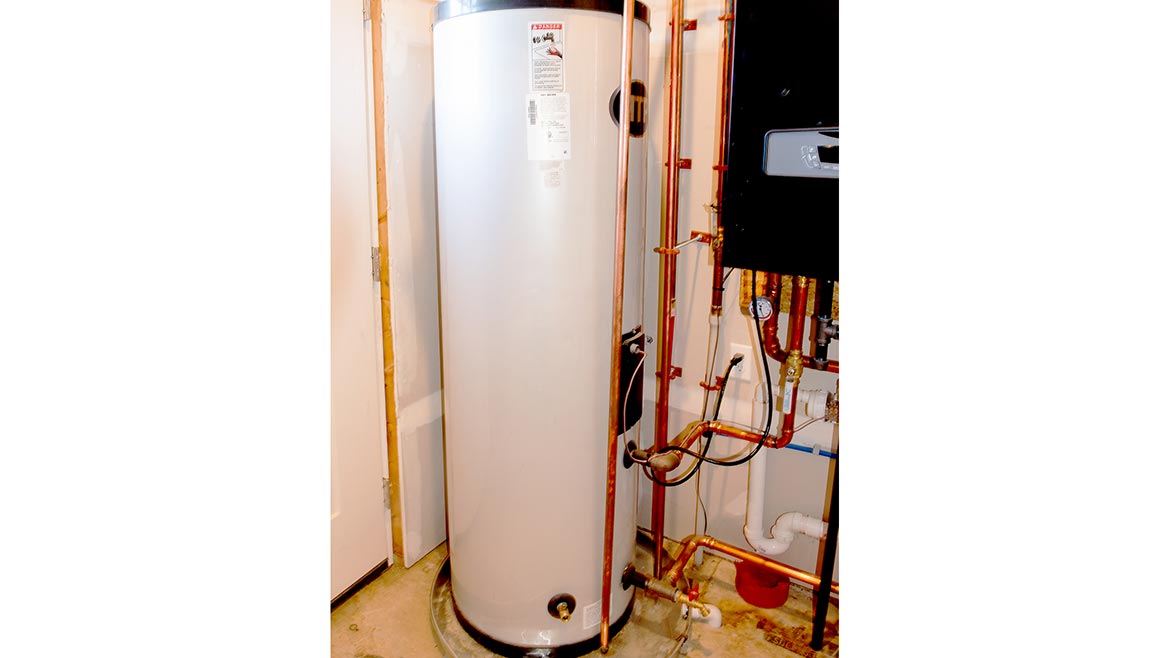 The push toward heat pump water heaters falls under the larger umbrella of the decarbonization and electrification movement.
"Decarbonization efforts, overall, remains a massive focus of our industry and are accelerating adoption of electric water heating solutions, along with higher efficiency alternatives to traditional gas-powered devices," Cohen says.
Phillips agrees the industry is seeing a huge push toward electric water heating products as well as heat pump style water heaters driven by largely by decarbonization and electrification efforts.
"This is where we are heading the next couple of years, because whether we like it or not, decarbonization is coming," he says. "From a training standpoint, we have to make information as easy to get ahold of as possible — we have to make it accessible, whether that be printed documentation, such as installation and service manuals, or product videos through specific websites. Anything we can do to make the plumber's job easier is a benefit for us. Training is a big part of that."
Leonard notes that much of the industry is watching and waiting to see how impactful decarbonization and electrification will truly be.
"We know the West coast is an early adopter, and historically, tends to drive those trends across the country," he says. "However, the Northeast is also an early adopter of this technology. We're going to start to see heat pumps be much more prominent than they have been in the past. The real question is going to be what happens in the middle — what happens in the Midwest? Legislation is driving adoption on the West coast, but in the Northeast, it's a completely different paradigm. They are dealing with failing infrastructure — 100-year-old natural gas infrastructure that is very costly to maintain and repair, so we're starting to see utility districts look to electrification as a cheaper option to offer services to their customers. In the Midwest, gas is fairly low cost an there is mostly solid infrastructure in palce, so everybody is keeping an eye on what that adoption looks like and how long it takes. The driver is going to be legislation, as new technology like this is typically not self-adopted. It will have to be incentivized. The question is how quickly does that take place?"
Davis also notes that the industry will see more legislation and a continued drive for efficiency in coming years.
"The plumber's job is going to change from what he did 50 years ago," he says. There is opportunity, but they have to apply themselves. For the 1- or 2-man shops, they'll continue to do what they do. But as new technology rolls out, they'll have to adapt. It won't happen overnight. The younger guys will apply themselves a lot better. The people getting into the business, because of the lack of installers, will find a great revenue stream. Guys who get their licenses can make six figures in a short period of time. The rates they are paying electricians and plumbers have skyrocketed and created opportunities for people who are hands-on. There are fewer workers, and the demand is high. Where it's going to fall in the next couple of years, your guess is as good as mine."