There's nothing worse than coming home to find a burst pipe or malfunctioning water heater has flooded your basement. It's perhaps why leak detection and prevention products continue to become more popular each year.
Resideo's Director of Product Management Brad Qi notes the leak detection and prevention market is growing, citing a study from Allied Market Research, which found the global water pipeline leak detection systems market size is expected to reach $2,349.6 million in 2027, from $1,748.6 million in 2019, growing at a CAGR of 6.8% in the forecast period.
"Access to freshwater is becoming more scarce and unreliable," Qi explains. "Global warming is causing dry areas to get drier and wet areas wetter. Our infrastructure is failing and potentially causing additional leakages and loss. In the U.S., 2.2 million miles of aging, underground pipes are delivering water to residents. Unfortunately, there is a water main break every two minutes and an estimated six billion gallons of treated water lost each day. Households are seeking solutions that could alert, mitigate and even prevent water loss incidents from happening. We have also seen more companies entering this space and existing companies are attempting to increase their presence."
Qi points to the proliferation of connected technology as to what is driving growth of leak detection products. "It has been an extremely large lever in the acceptance and integration of leak detectors. Most new detectors are either running Wi-Fi, Bluetooth or Zwave, which allows them to work with internal systems or work with API partners such as Amazon Alexa, Google Home, Honeywell Home, Samsung Smart Things and Apple HomeKit.
"Connectivity and integration have been becoming more important than a standalone non-communicating device," he adds. "In addition, homeowners have become increasingly aware of water scarcity and the potential damage a leak event could cause. They have become more active in seeking a solution. Plumbers today also are well aware this trend and need, and have started to equip their arsenal of solutions with leak detectors."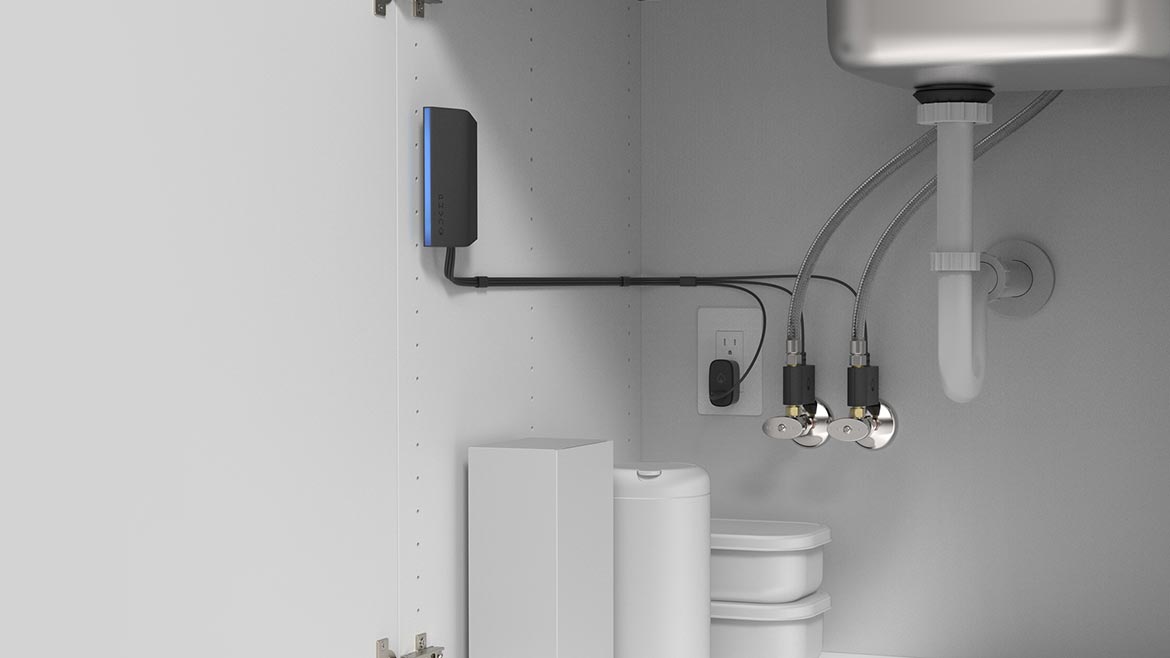 Ian Greene, marketing director for FloLogic, agrees the leak detection market is growing at an unprecedented level; however, adoption of leak detection technology in homes and businesses remains in the low single digits.
"We're seeing the proverbial 'hockey stick' growth rate," he says. "The key driver of category growth remains property insurers. Finally, after a critical mass of properties have installed leak detection, insurers have actuary data that proves how well the technologies reduce water damage claims. So now insurers are increasingly offering premium discounts for installing leak detection, and they're requiring more devices as a condition of coverage."
Ryan Kim, CEO of Phyn, explains the market growth is driven by a number of reasons. "It's a combination of growing need driven by continued climate change impacting water scarcity, increasing awareness of smart water solutions and data from several years and hundreds of thousands of devices being out in the field are proving how valuable they are."
While WINT — Water Intelligence Chief Product and Strategy Officer Yaron Dycian, warns he's not a market analyst per se, he says the demand for leak detection and prevention products is definitely increasing as people are becoming more concerned — both from the damage perspective and because they care about the sustainability of their facilities. "Most people truly care about the environment, and that's a big drive."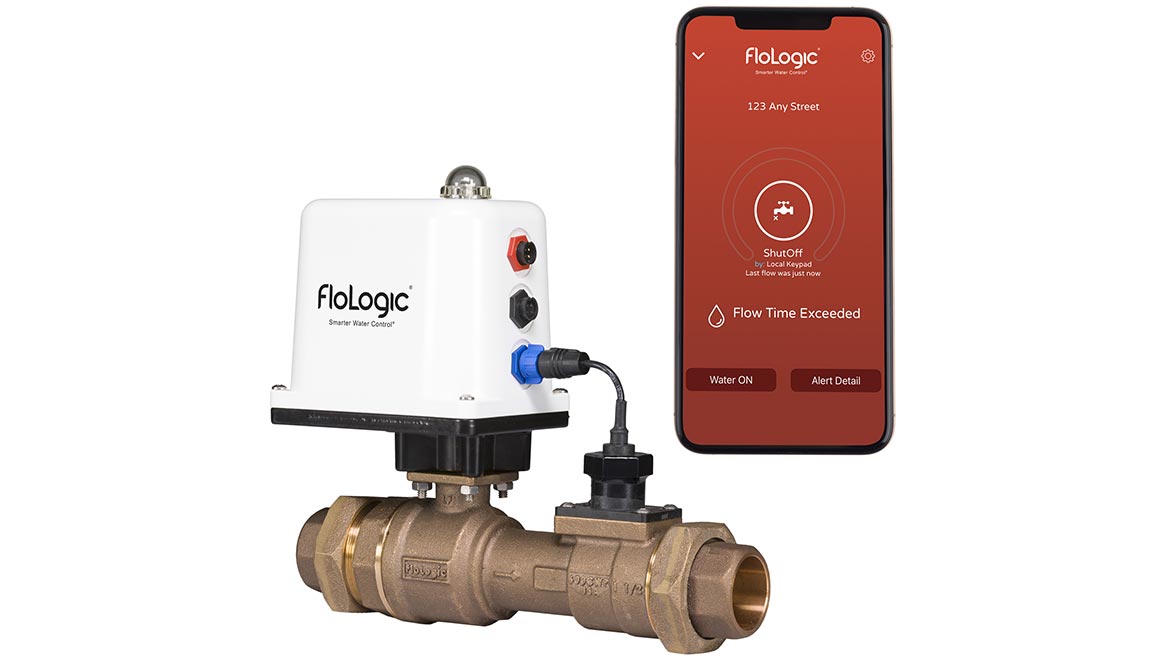 Solutions for every property
While traditionally, leak detection and prevention products were more commonly found in residential homes that is no longer the case today as commercial property owners and facilities seek to protect against water damage and the expensive clean up.
"The problems are the same, but maybe even bigger," Dycian explains. "A leak in a facility when it's off-hours could go on for 12 hours, maybe, all through the night. The damage on that scale is really big. Commercial facilities can suffer significant water leak damage, and corporations have sustainability goals. That's one of the added benefits."
Dycian notes one interesting fact is the Intergovernmental Panel on Climate Change (IPCC), a cross-government group with most countries around the world represented, is talking about two major problems: Global warming and how to live in a warmer world.
"How do we prevent global warming?" Dycian asks. "The answer, of course, is less carbon emissions. Water has a big carbon footprint, and by using less water, you're actually reducing the carbon impact of your facility on the world. The second thing is, the world is going to heat up anyway — whatever we do to reduce it, it is happening. So the question becomes, how do we live in a warmer world? The answer has many facets. One of them is we use less water because there's going to be less water. So, water kind of touches on both the cost and dealing with the aftereffect of global warming."
There are also options for the residential and multifamily residential markets ranging from whole-home leak detection systems that include automatic water shutoff or wireless leak detection sensors that are placed in leak risk areas.
"In a typical home, we have seen these wireless detector products being used mostly in the common water-leak-risk areas — such as near a washer or dishwasher, and in the bathrooms," notes Qi. "In addition, we're seeing more penetration within multi-family buildings and from property managers. It is a fact that water claims are one of the highest insurance payouts and with connected devices, managers can have protection and visibility across multiple areas all in one place."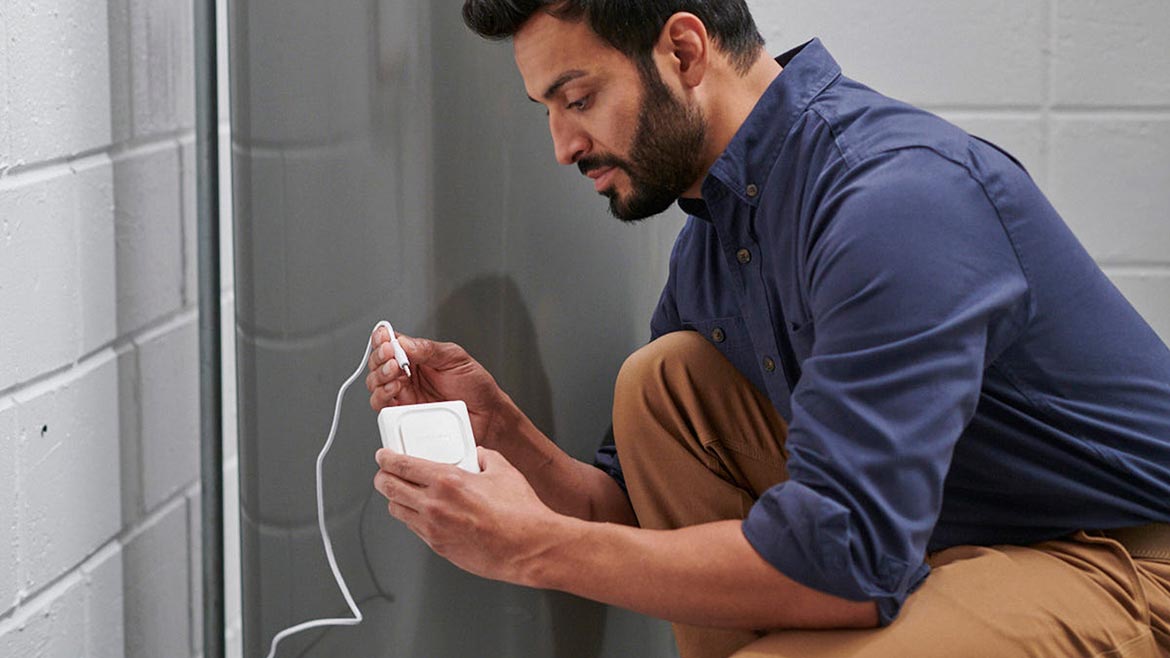 Market trends
According to Greene, the top trend in the leak detection and prevention market is smart integration with other smart home devices. "Homes are getting smarter and more integrated. FloLogic is seeing more users integrate our device with home security and automation systems for a more seamless, hands-off user experience."
QI agrees, noting that more and more consumers are looking for leak detection products that are part of an active system that can turn off the leak, rather than passive systems that require the user to take action.
"For example, when consumers are not at home, detectors can notify them, but immediate action may not be possible to prevent the damage from getting worse. However, an automatic shutoff device would allow a consumer to not only be notified about the issue, but also put their mind at ease knowing water has already been shut off. They would then have enough time to get home, or ask a friend or family member to check on the issue, then bring in a pro if needed."
There is also a trend of growing support for these types of products both in and out of the industry, Kim notes. "We are seeing industry support ranging from utilities, builders and insurance companies recognizing the value of smart water solutions' positive impact on minimizing wasted water, decreasing liability while mitigating damage from otherwise undetected leaks, and saving money all around while educating the public on where, when and how much water is being used."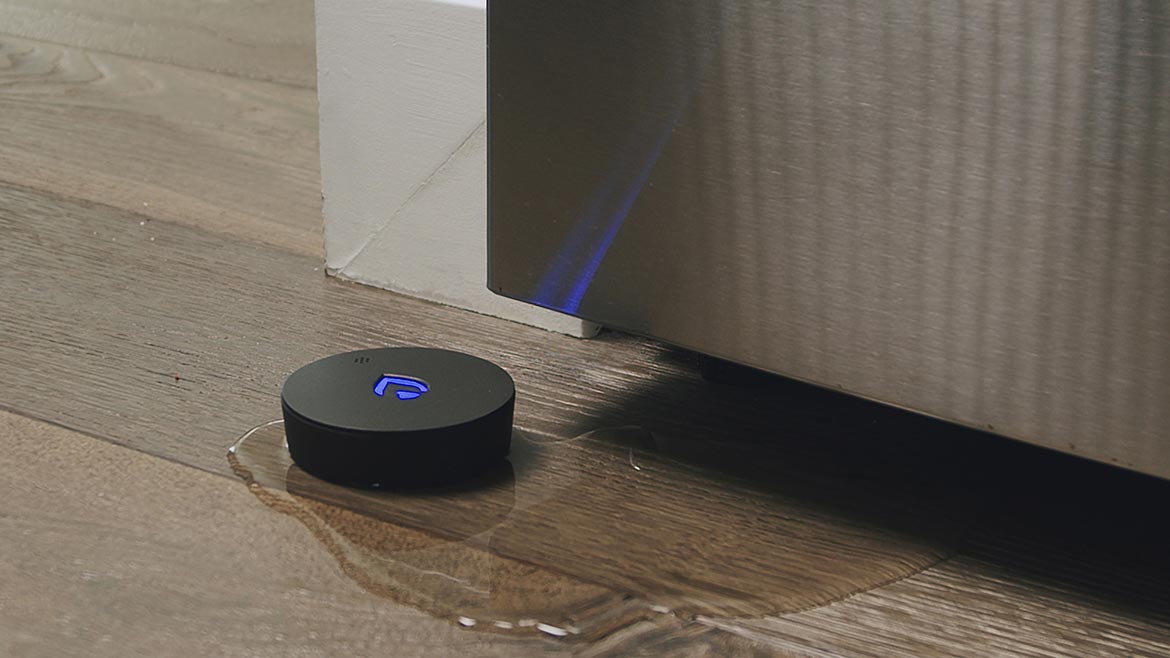 Opportunity for plumbers
Both whole-home and sensor-type leak detection and prevention products represent an untapped growth opportunity for PHVAC contractors. Consumers are interested in these types of devices, and plumbers are primed as the expert in water solutions.
"More and more consumers are demanding leak detection products," Dycian says. "Within five to 10 years, practically every building will be outfitted with one of these devices from day one. And the people who will be installing these are the plumbing contractors."
While these connected products make sense to most, not all consumers will be an easy sell for contractors.
"If a plumber is there to fix a leak, and if the home doesn't have a connected leak detection device, one of the greatest sales tools they can have is first-hand user stories and success stories," Qi says. "Or, consider citing credible studies that show the top water leak detectors. This will allow the sale to be more natural.
"I would recommend plumbers focus on how a potential leak could damage the property and the value of these types of products can bring by limiting the damage in such events," he adds. "Drawing analogies from home security products may also be helpful. Home safety and security products' penetration is more than 30% now in the U.S. and we believe water safety and security solutions will mature and get to a similar level. Leak detection is another tool in a plumber's arsenal of solutions, and it has a relatively low price point and provides a sense of security to the homeowner. This helps the professional become a 'hero' and trusted advisor in addition to being the person they call when something fails and needs fixing."
Kim notes that the value in these products is for consumers being able to have peace of mind 24/7 when they're at home or away on vacation — either way, the home is monitored, managed and secured.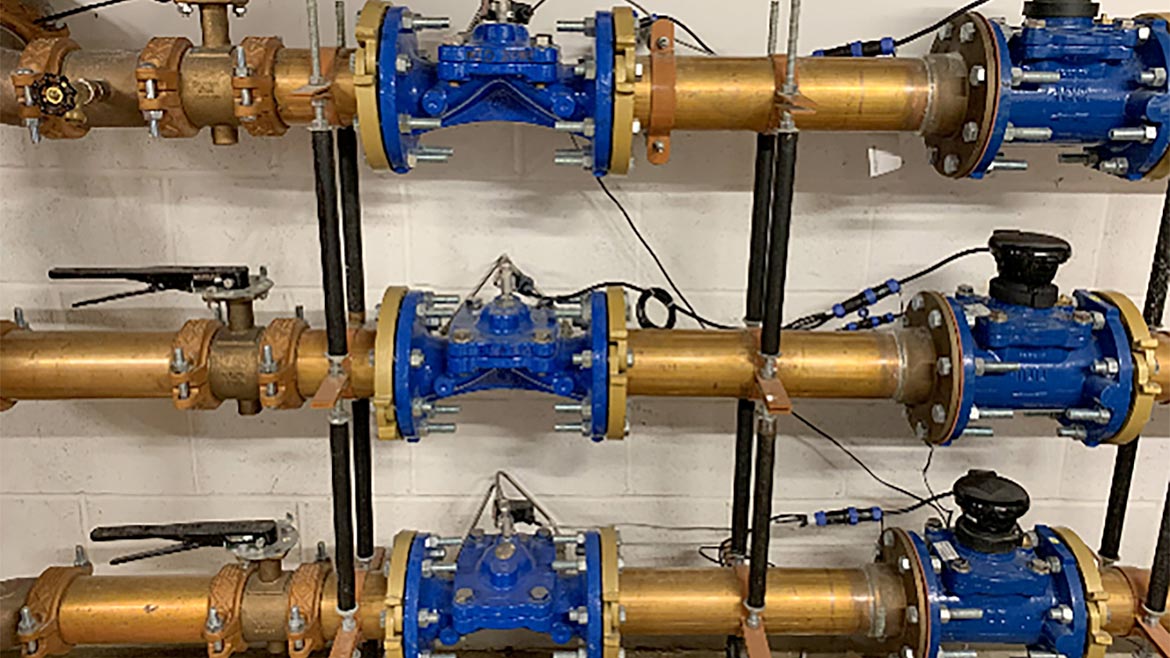 "It's about being proactive about getting ahead of potential water damage rather than being reactive," he says. "After all, the vast majority of cars on the road in America today have an 'engine warning' light that is powered by dozens of sensors monitoring and alerting on almost all aspects of the car's performance. The auto industry has proven that such systems extend the life of the car, minimize the cost of repair while improving overall customer experience. Why shouldn't your home be monitored and proactively managed in a similar way? In fact, we're now working with the plumbing industry to provide similar tools for plumbers to be able to remotely diagnose and provide preventative maintenance to plumbing systems for homes that will improve the inconvenient disruptions, costs, and reliability of plumbing systems."
Kim also points out that there are many utility rebates, insurance premium discounts and other support systems coming online to help offset the purchase of these products.
"Where these support systems can be layered on, the initial investment can pay for itself in a few years while saving money in the outer years," he says. "All the while, saving even more money by helping to reduce wasted water and mitigating leaks. At the same time, there are opportunities to evolve the relationship from just selling a device, installing it and forgetting about it (and the customer) to more of a long-term relationship based on more of a proactive monitoring service and support provider with a maintenance arrangement where some of the upfront costs are spread out over a period of time. This model changes the perception and relationship from an 'ER visit' to an annual doctor visit with my primary care physician who knows my plumbing, has access to the data and history, and can provide preventative maintenance. This will ultimately reduce 'ER' visits, extend the life of the system and reduce overall costs."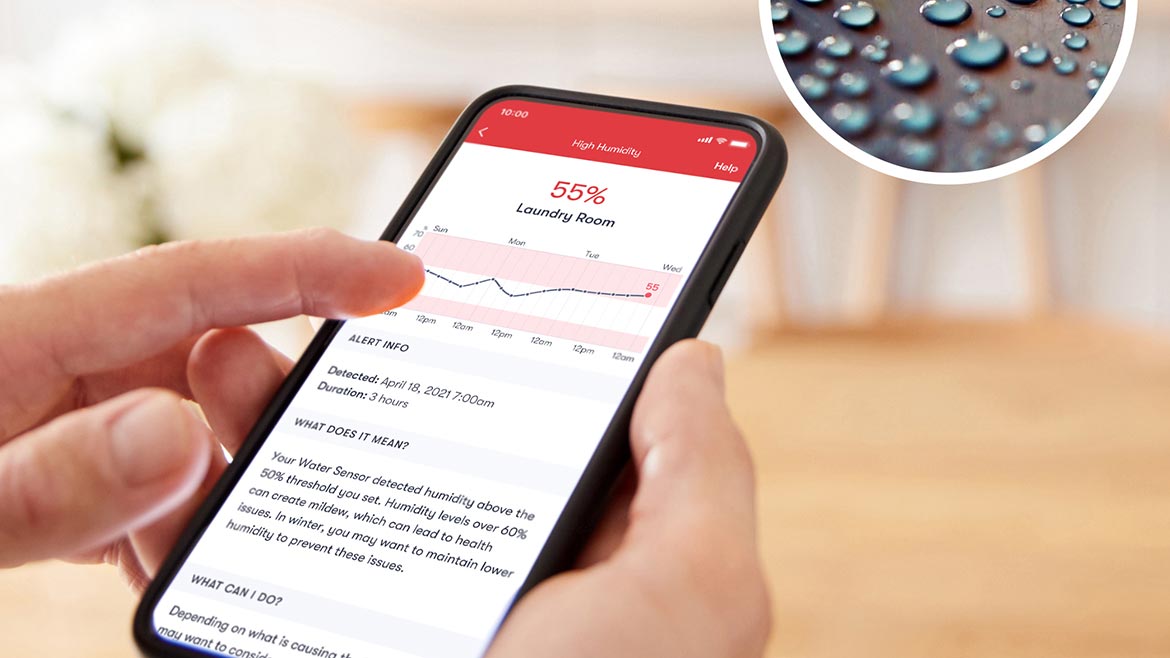 Installation of these products is typically straightforward, Kim explains, with the smart vavle solution requiring a professional plumber, while other DIY solutions need only a wrench and a pair of pliers. "Phyn's solutions require zero maintenance once installed properly, which cannot be said of all solutions in the space. Other solutions sometimes require disassembly and cleaning out of filters and such."
Greene agrees that customers ultimately buy into leak detection technology for peace of mind; however, some consumers wish to engage frequently with their water usage data while others want to set it and forget it, where no ongoing effort is required to maintain protection and realize ongoing insurance savings.
"For cost-conscious homeowners, explaining that insurance premiums can be lowered by 10% or more annually helps these customers rationalize the investment," he explains. "And plumbers can share real-life stories of leak destruction they've witnessed to help bring home the adage that an ounce of prevention is well worth it.
"Leak detection customers are high-value customers," he adds. "They've taken a proactive approach to their plumbing and will be alerted to leaks, damaging and wasteful alike, that need to be addressed by their go-to plumber. Contractors who offer leak detection device installation are maintaining relevance, which is essential for any business in today's competitive business environment."
Greene also notes that while insurers are the key driver for leak detection installations, most have a short list of approved products. "It can be incumbent on the plumber to help a homeowner install a product that's not only acceptable to the insurer, but one that works best for the home and homeowner, and which the plumber can stand behind. This is the winning formula for everyone."
"A negative water event is not a matter of if it will happen but when," Kim adds. "Plumbing solutions today are not designed to last forever and will fail. And when it does, it generally causes 'catastrophic' consequences that are expensive and immensely disruptive. Installation of a reliable smart water solution is a smart way to have peace of mind while saving water and being part of the solution to the global water crisis."
Photos courtesy of FloLogic, Phyn, Resideo and WIN.