The Kitchen & Bath Industry Show (KBIS), owned by the National Kitchen and Bath Association, wrapped it's first in-person show in two years. The combined strengths of the NKBA and the National Association of Home Builders (NAHB), continuing their nine-year partnership to produce Design and Construction Week (DCW), brought forth the first and one of the largest in-person events since the beginning of the pandemic. Together, the connected shows featured 1,200 exhibitors, occupying 750,000 net square feet of exhibit space. 70,000 energized attendees, representing all areas of the new construction and residential remodeling industries covered the Orange County Convention Center in Orlando, Florida, Feb. 8- 10.
The blended KBIS and International Builders' Show (IBS) floor experience continues to foster increased crossover traffic as custom builders, remodelers and project builders discover new product options with KBIS exhibitors and vice versa. This success is a testament to the dedication of the industry and the shared vision of these associations.
"There is no question our industry is alive and well," said Suzie Williford, executive vice president, industry relations and chief strategy officer, NKBA. "The numbers tell the story. We were so pleased to welcome 70,000 attendees, including guests from Germany, the UK, Spain, Italy and more. After two long years, it was pure joy to meet people in-person and get down to business with a little fun thrown in. Design and Construction Week is a leading indicator of industry strength and clearly confirms the value of in-person events."
KBIS, owned by the NKBA and produced by Emerald Expositions, is the largest North American trade show for the kitchen and bath industry. KBIS 2022 featured 375 exhibitors — 85 of whom were first-timers. The ratio of attendees to exhibitors was up 9% over 2020, the last and one of the strongest in-person KBIS events pre-pandemic. Of the KBIS attendees, 48% were brand new to the show.
"DCW surpassed all of our expectations," said Jason McGraw, group vice president and show director for KBIS. "We knew we had put everything in place to create a safe event. We knew the exhibitors committed to the show would bring their 'A' game. We expected a strong showing of attendees. But when we beat our attendance plan, we knew we had a winner. The business done at this show will drive the industry for the balance of 2022 and beyond. And we are poised for a super 2023 event with 83% of exhibit space already sold."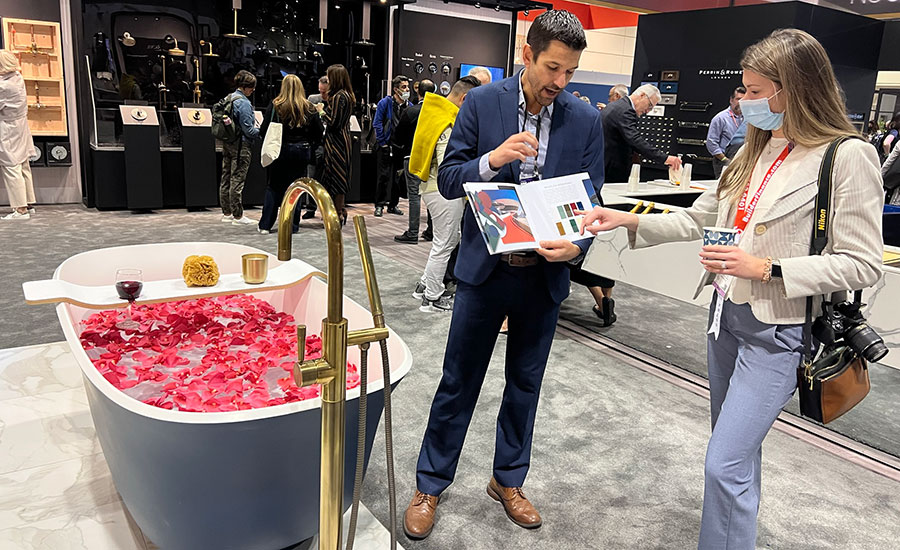 Best of KBIS 2022 winners announced
Show organizers revealed the Best of KBIS 2022 winners. The awards, which recognize the most innovative new kitchen and bath products presented at KBIS, were announced from the KBISNeXT Stage on Feb. 9, at the Orange County Convention Center, Orlando, Florida.
The Best of KBIS 2022 Awards recognize products in seven (7) categories:
Best of KBIS — Bath Gold: Kohler — Avoir Toilet
Best of KBIS — Bath Silver: Airmada Drying Solutions — Airmada Drying System
Best of KBIS — Kitchen Gold: Signature Kitchen Suite (SKS) — 48" French-Door Refrigerator with Convertible Drawer
Best of KBIS — Kitchen Silver: John Michael Kitchens — CORE: Luxury Metal Cabinetry
Best of KBIS — Connected Home Technology: LG Electronics — PuriCare™ AeroTower™ Air Purifying Fan
Best of KBIS — Impact Award (Judge's Choice): RainStick Shower — RainStick Shower; and
Best of KBIS — Best in Show: Miele — Miele Generation 7000 Artline 30" Combi-Steam Oven.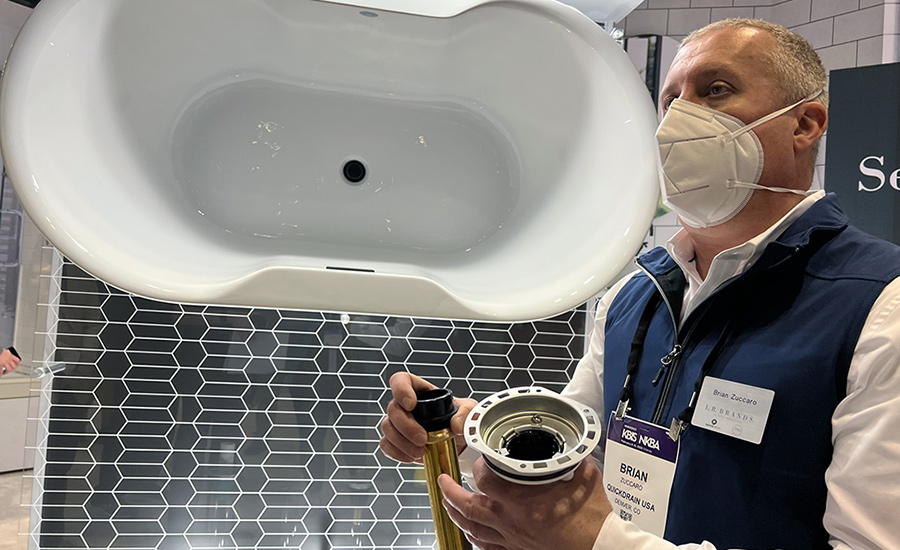 Brian Zuccaro with QuickDrain USA, discusses L.R. Brands' freestanding tub drain during KBIS 2022. Courtesy of KBIS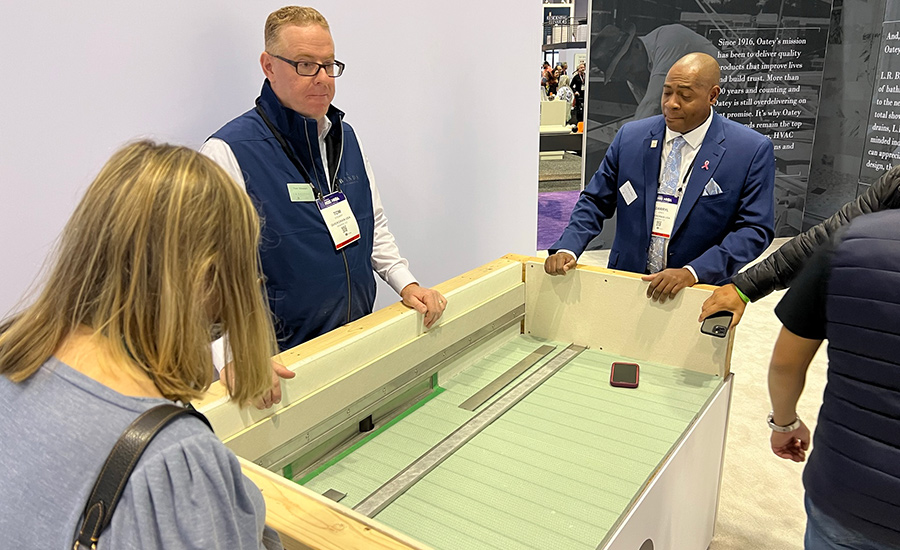 QuickDrain USA featured live demos of how to install the WallDrain during KBIS 2022. Courtesy of KBIS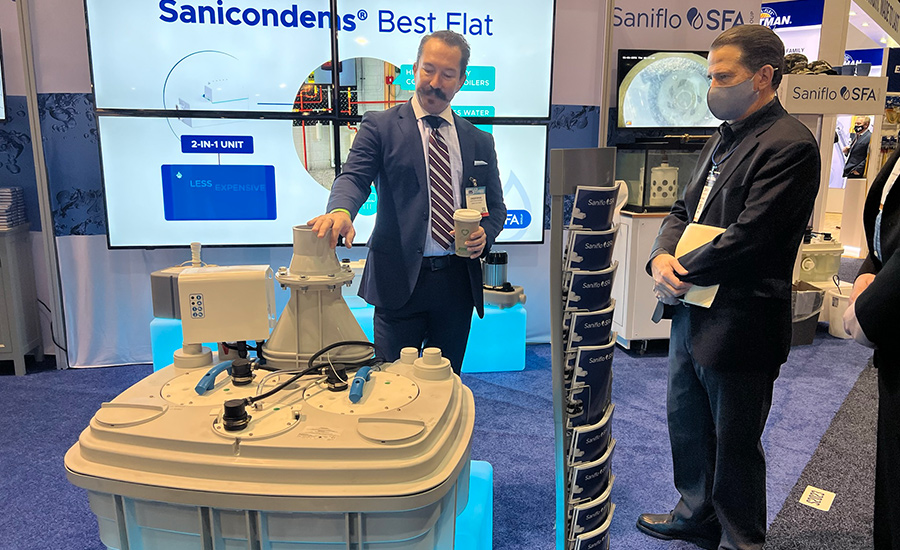 Christopher Peterson, national sales manager for Saniflo, gives BNP Media Plumbing Group Publisher Dan Ashenden, a tour of the manufacturer's booth at KBIS 2022. Courtesy of KBIS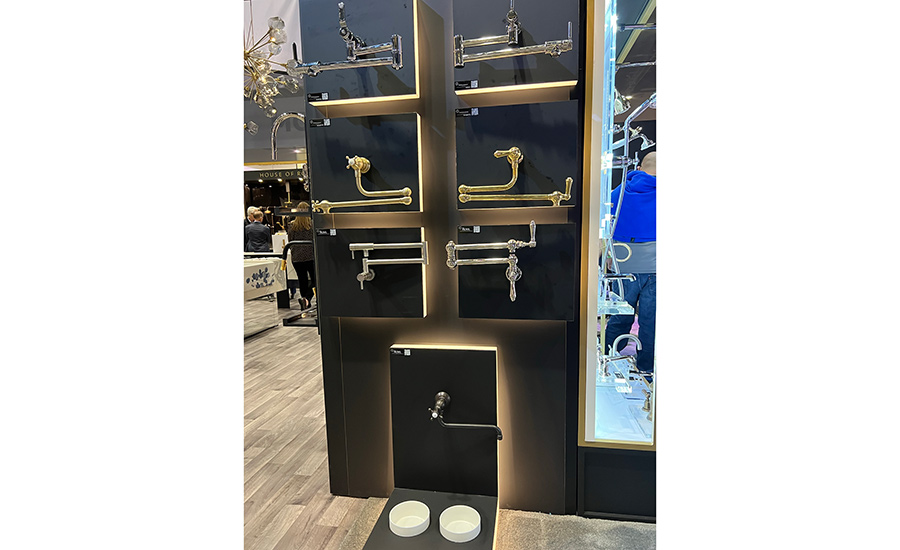 House of Rohl showcases different styles and finishes of pot fillers during KBIS 2022. Courtesy of KBIS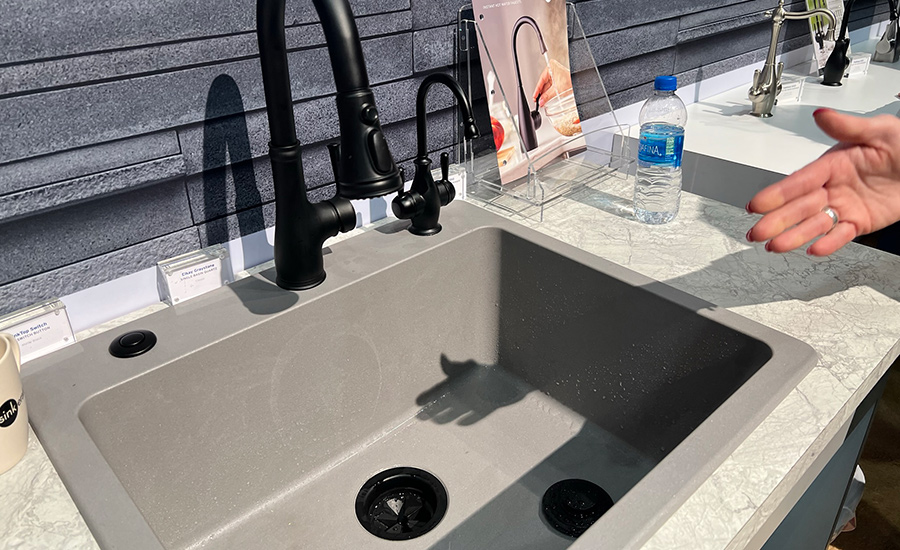 InSinkErator showcases its new line of designer activation buttons, designed to add accent and highlight to the kitchen sink while effortlessly turning on and off any InSinkErator disposer. Courtesy of KBIS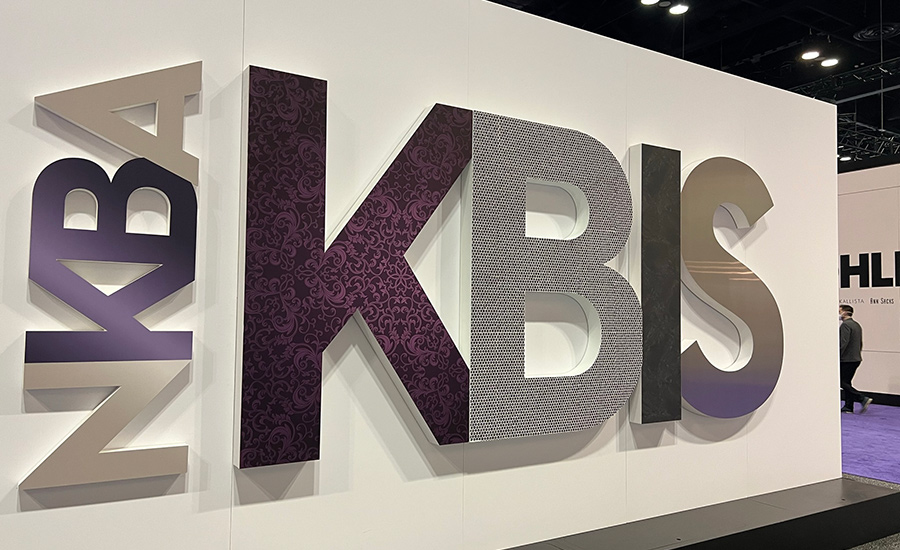 Courtesy of KBIS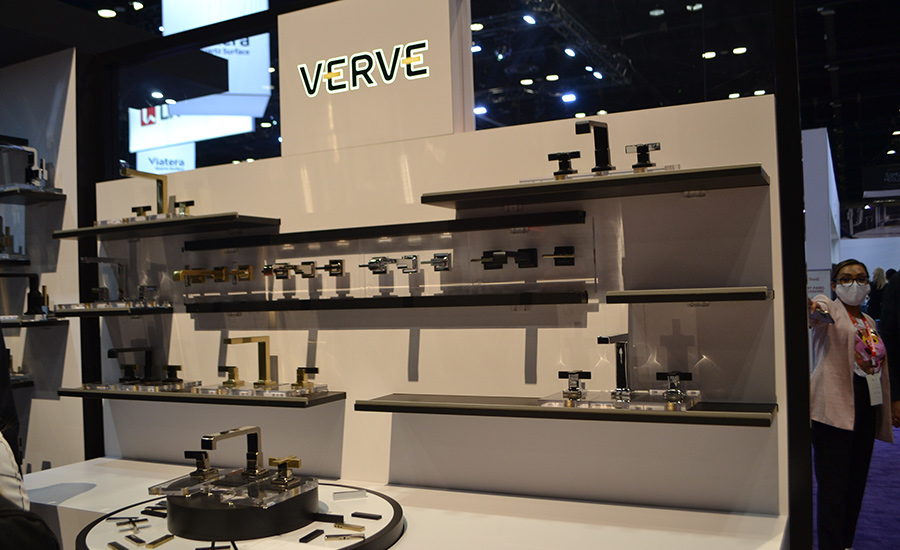 Pfister showcased its VERVE interchangeable faucets during KBIS 2022. Courtesy of KBIS
❮
❯
"The Best of KBIS Awards program truly honors our industry best in class products," said Suzie Williford, EVP of Industry Relations and Chief Strategy Officer, NKBA. "Each year we continue to be amazed by the top-notch; high-caliber products submitted for consideration. The kitchen and bath, more than ever, are the spaces where we are living, working and entertaining. It's exciting to see this kind of innovation which is sure to make lives even better at home."
The National Hardware Show (NHS), NAHB International Builders' Show (IBS) and NKBA's Kitchen & Bath Industry Show (KBIS) will reunite for Design & Construction Week in 2023, which will be held in Las Vegas, Jan. 31 to Feb. 2.