After taking a year hiatus due to the COVID-19 pandemic, the 2022 AHR Expo will return in person Jan. 31 — Feb. 2 in Las Vegas. AHR Expo Show Manager Mark Stevens notes that this year's event, in many ways, is more significant partly because of last year's cancellation.
"The obvious being the longing to get back to business as usual across the board," Stevens says. "We know that many of our community members have remained on the frontlines throughout the pandemic, but we have been limited in our ability to gather as an industry. Secondly, every year, the show floor is bursting with new products and tech, so we will land in Vegas with two years of everything new. It will be exciting to see how much innovation has happened since we last met. What's more, based on the shift we've seen with attention on the industry in the mainstream, it will be interesting to have the opportunity to view the industry with this in mind. It's great to finally invite everyone into the industry as we know it and to see just how thriving and vital it is to everyday life."
Show management has been following the required rules and regulations set forth by state and local authorities. With that in mind, current rules would require masks for all attendees indoors, including vaccinated individuals. No masks will be required in outdoor spaces, but social distancing will be encouraged in small areas, including bathrooms. The Las Vegas Convention Center will also feature hand sanitizer stations located throughout the building.
"First and foremost, we are held accountable by regulations and mandates put forth by the state of Nevada, Clark County, the city of Las Vegas and the Las Vegas Convention Center," Stevens says. "With that in mind, we are required to follow the rules they have put in place at the time of the show. If the show were to be held today, vaccination proofing is not required, and all attendees will be asked to wear masks indoors. There are no limitations on attendee numbers. Show management has been in close communication with these entities and through the Joint Exposition Planning Committee in order to host the most successful event. We will continue to do so up until the show. Attendees are encouraged to follow updates on our Health and Safety page.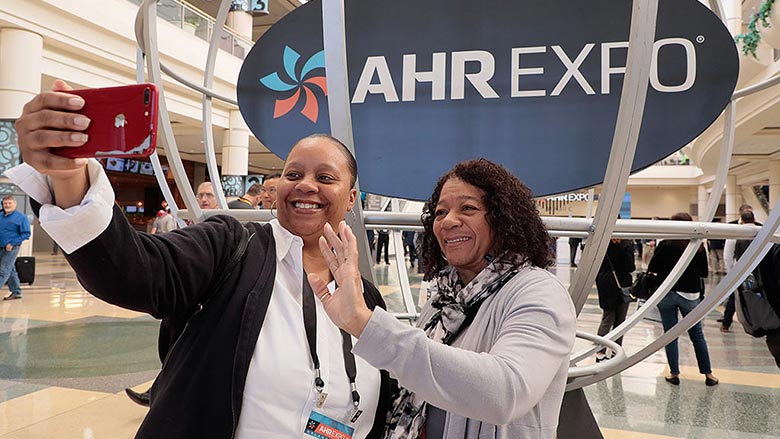 Attendance on track
According to Stevens, show management is not anticipating any less attendance than previous years, despite the global pandemic.
"We are fairly close to being on track with pre-pandemic years, which is a great indicator of the industry's readiness," he says. "Having said that, we know there are some who still feel uncomfortable given there remains some uncertainty with this pandemic. Overall, there seems to be much enthusiasm in the community to get back to business. We see this in our hotel reservations and our exhibitor registrations, as well as through communication with professionals and chatter we see on our social channels. So many events were canceled in the last year, and everyone appears ready to gather again. We anticipate the upcoming show will serve as a bridge for the last two years and set the pace for future shows and for the industry. Vegas, and specifically the Las Vegas Convention Center, have already hosted several successful events so far this year as well."
For manufacturers like Franklin Electric, the AHR Expo presents a great opportunity to get in front of contractors and specifying engineers and showcase their latest products and technologies.
"Attending the AHR Expo is very important for Franklin Electric and Little Giant," says Brian Blackburn, senior business unit manager, commercial HVAC US/Canada, industrial controls and engineered systems, Franklin Electric. "It's a great opportunity for us to showcase our breadth of product, grow our customer base, and interact with our existing customers. It's also a good time to scope out the competition and generally note how the industry is performing.
"We're obviously ready to get back to doing trade shows," he adds. "It'll be interesting to see how participation and attendance pan out this year after canceling last year, but every year holds the same significance to us. If our customers are there, we're there."
This AHR Expo is especially important for Franklin Electric, as the company was named a 2022 Innovation Award winner in the plumbing category with its Inline SpecPAK multi-pump pressure boosting system. Lochinvar and Towle Whitney were finalists in the category.
"We're so proud of this award," Blackburn says. "We know the plumbing category is full of really quality competitors, so our win means a lot to us. The competition was stiff!
"The Franklin brand, Little Giant, went through a brand refresh earlier this year, so we're looking forward to seeing the new branding in a show environment," he continues. "The Franklin booth will contain a Little Giant section featuring our HVAC and wastewater pumps as well as featuring representation from the industrial drives division of the company since it's a major player in the HVAC space. I'm most looking forward to seeing our customers in real life again! While we've obviously adjusted to video meetings, in-person is still so valuable, and it'll be nice to get back to the hospitality aspect. It's a great time when everyone's in the same city so we can spend quality time with all our customers."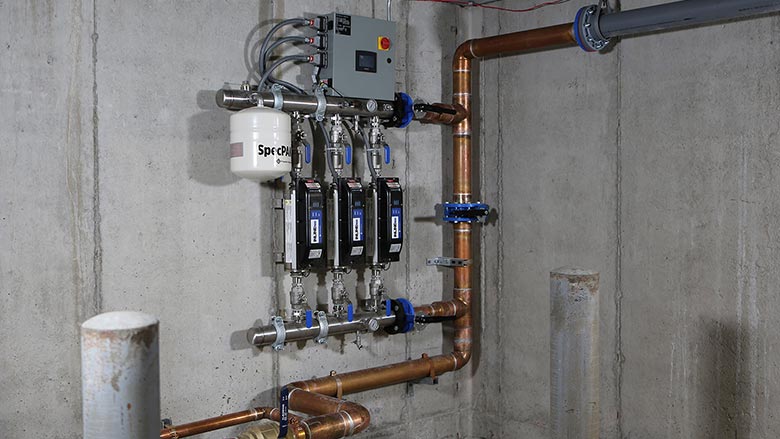 The Franklin Electric Inline 1100 SpecPAK Pressure Boosting System connects easily to nearly any commercial, industrial, or multi-residential plumbing configuration to provide an easy-to-size water pressure boosting solution. Contractors simply determine how much water is required to be boosted to the constant pressure output, and the system comes properly package, Franklin Electric's Brian Blackburn notes.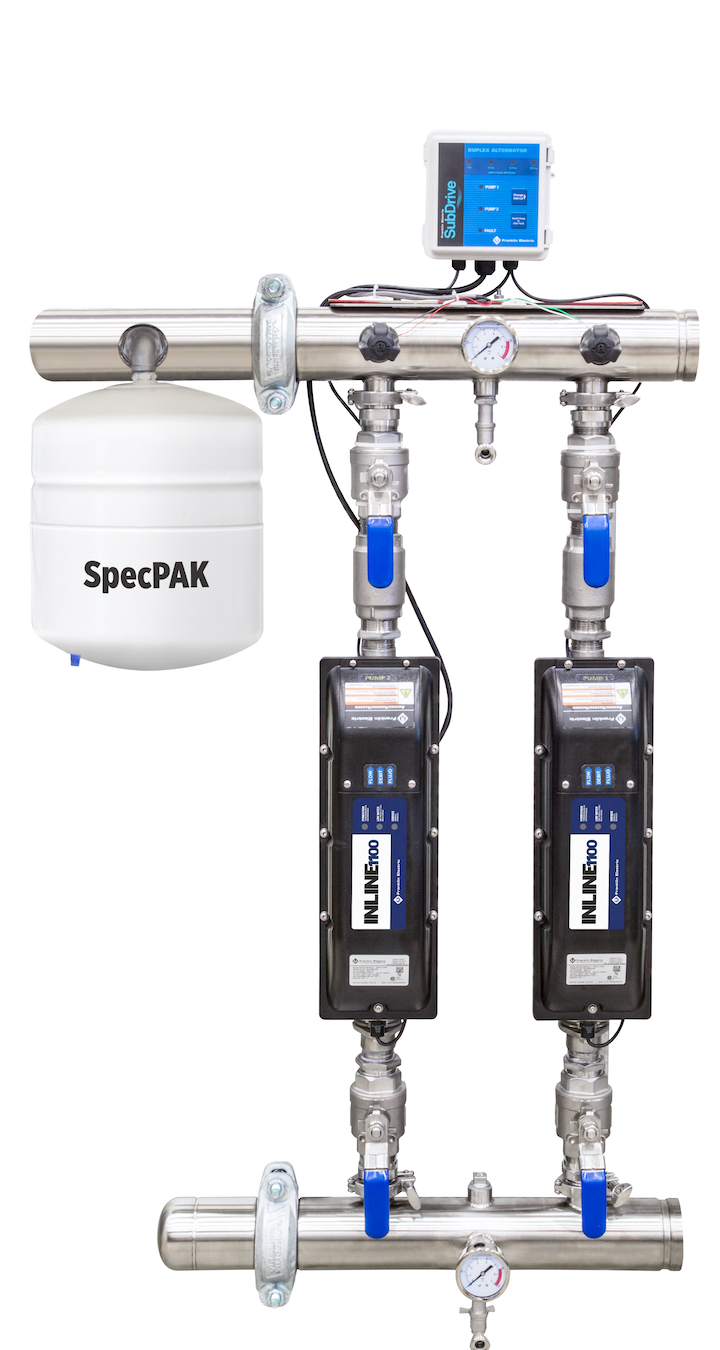 For some companies like Rinnai America Corp., the AHR Expo is one of the largest shows to participate in.
"It's a great opportunity for us to engage our customers and introduce new products," says David Federico, senior director of marketing, Rinnai America. "I believe the show is more significant this year for a few reasons. First, our customers and business partners are eager to get out and start interacting in person. Second, since COVID-19, Rinnai has introduced several new products in new and existing categories that we will be showcasing at the show. We will be showing new, improved products in the tankless water heating category, as well as a new line of infrared heaters, which is a new category for us."
Federico also says he is most looking forward to the face-to-face interaction with Rinnai customers.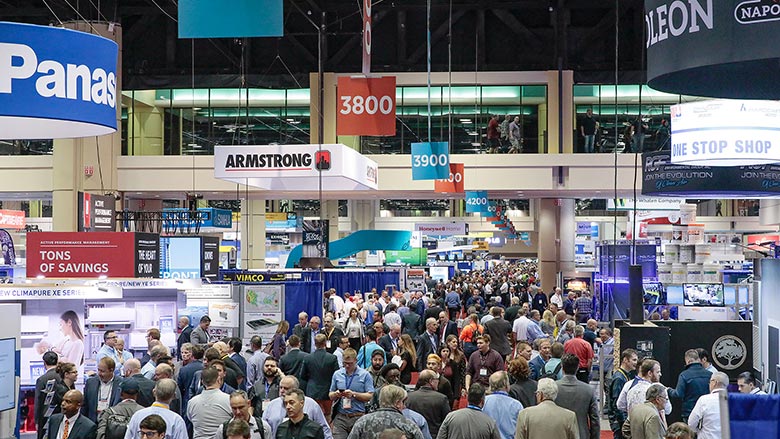 Educational program plans nearly 200 free seminars
After a forced hiatus in 2021, the Education Program will serve as an important opportunity for attendees to catch up on what's happening around the industry. Returning this year are the AHR Expo HVACR trend discussions led by members of the AHR Expo Expert Council. Additionally, added to the roster this year is a panel discussion featuring industry leadership that will dive into the current state of the industry. Panelists will include Moderator Bryan Orr, host of the popular HVAC School podcast; Mick Schwedler, president of ASHRAE; Stephen Yurek, president and CEO of AHRI; Talbot Gee, CEO of HARDI; Roberta MacGillivray, 2022 president of NAFA; and Rob Falke, president of NCI.
The 2022 show will feature 65 free sessions led by industry experts put forth by leading organizations. Sessions will range from one to two hours and will aim to deliver solutions to some of the industry's most pressing challenges and exciting opportunities. Attendees are invited to attend general HVAC-related sessions, as well as those specific to professional practices areas.
"The manufacturers are going to have so much to offer in their booths this year given the time apart," Stevens says. "It's amazing to see how this industry continued to innovate even during a pause in normalcy. Beyond that, we are bringing back the popular Podcast Pavilion with even more participants this year. Our education program will feature poignant discussions given what we now know, including a never before an assembled panel made up of industry leadership discussing the current state of the HVACR industry. Ahead of the how, attendees can preview some of our industry sessions via video on our homepage."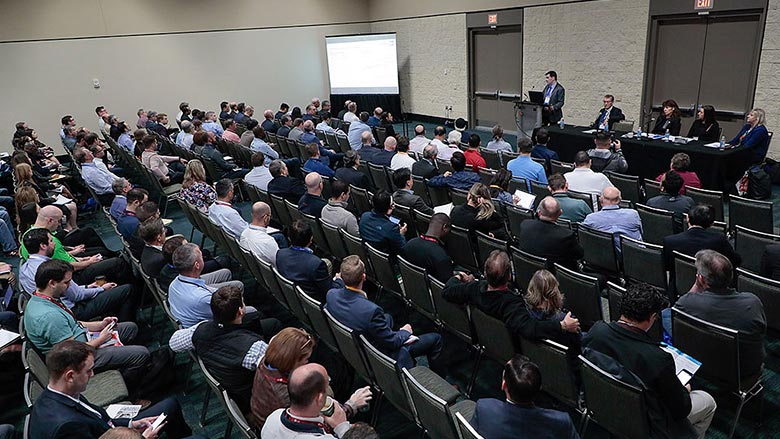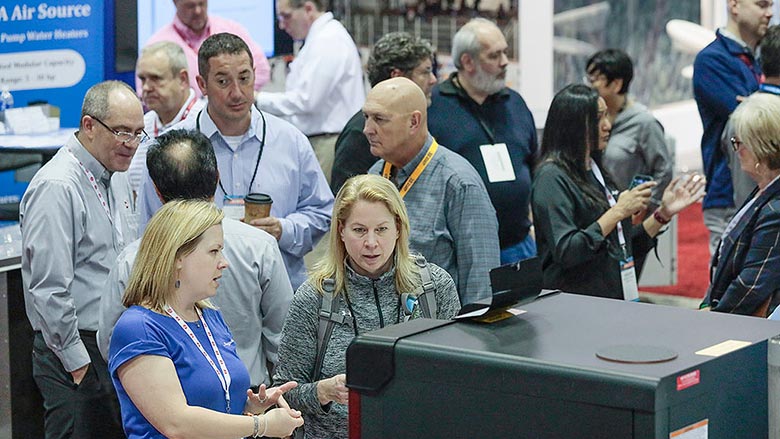 Attendees will also have the opportunity to sit in on exhibitor presentations in the New Product & Technology Theater. More than 100 presentations lasting about 20 minutes each are planned across all three days of the show. These free seminars are meant to provide attendees with brief overviews of new product announcements and technologies that can be found in exhibitor booths on the show floor.
"We are so proud of the industry and how everyone endured the last nearly two years," Stevens says. "The strength of this community and its professionals is unmatched in so many ways. We are honored to host an event where you can further develop your professional skills and gain valuable industry experience and networking. Our manufacturers are building a world that is safer, smarter and more comfortable to live in and we look forward to granting them a place to showcase and debut all the amazing products and technologies that they are bringing to market."
For more information on the 2022 AHR Expo, to register or view the schedule, visit www.ahrexpo.com.
Photos courtesy of AHR Expo.