The plumbing and mechanical industry is changing quickly, and the biggest catalyst of that change is technology. New products are coming to market, the Internet of Things is influencing product design, and connectivity is becoming less of a novelty and more of a commodity.
To help plumbing, heating and cooling professionals stay on top of the latest changes in the market, BNP Media recently announced the inception of a new trade show that aims to provide a mix of networking and educational opportunities for nearly everyone involved in the process — from architects and engineers to the construction and skilled-trades workers, including plumbing and mechanical professionals.
The inaugural AEC BuildTech event is scheduled for April 30-May 2, 2019, in Rosemont, Illinois, and will showcase the latest design and building processes, products and emerging technologies. The show is supported by more than 20 industry magazines, including Plumbing & Mechanical, PM Engineer, Reeves Journal, Supply House Times, Snips, Roofing Contractor, Engineering News-Record, Engineered Systems, The ACHR News and Architectural Record, just to name a few.
With its educational tracks, numerous networking opportunities and a robust product expo, the event will give attendees the connections and knowledge to leverage tomorrow's building processes and construction technologies.
Educational opportunities
When show organizers first began brainstorming the structure of AEC BuildTech, they knew education had to be a primary focus. The event will feature educational sessions that include five separate tracks focused on plumbing, HVAC/mechanical systems, flooring, building envelope and roofing. 
The courses are designed to have a "direct, positive impact to attendees of the show," BNP Media Content Development Manager and show organizer Derrick Teal says. In fact, the majority — if not all — of the educational sessions will meet the criteria for continuing education credits, or CECs.
"We wanted to make sure that every course is able to meet some level of credentialing — we wanted to maximize the usefulness of that course for everyone who attends," Teal says. "That was a clear goal from the onset. That was what we set out to do, and when we make our course selections, that's probably the second most important factor. No. 1 is, is it valuable to attendees?"
Darrell Dal Pozzo, senior group publisher at BNP Media, says the decision to offer CECs was made so attendees could "gain knowledge and accreditation while attending a hybrid show and learning environment."
"The growing mandates of continuing education are relevant in the engineering and contracting fields, especially in certain states," BNP Media Group Publisher Mike Murphy says. "BuildTech will provide normal networking and education event benefits that attract attendees. Coupled with CEC opportunities, this is a no-brainer for many who must comply with state requirements."
The schedule of sessions is not yet set, but there will be roughly 50 sessions with 10 hours per track.
Focusing on hydronics
PM columnist and Hydronics Editor John Siegenthaler, who has been involved in developing hydronics educational session topics for AEC BuildTech and will present at the event, says it's more important than ever to stay on top of the changing technologies in the industry — and especially in hydronics.
"There are things that are changing in the market," he says. "Air-to-water heat pump systems are going to be an increasing segment in the market, and I think next year, in particular, I know there are going to be a couple significant product announcements coming at the AHR Expo in January 2019."
Siegenthaler also mentioned heat metering — measuring the amount of thermal energy provided by a source to a specific heat sink, such as an apartment or store in a strip mall, as delivered by a centralized heat source — is a growing topic in the realm of hydronics.
"There's a new ASTM standard that has been underway for at least four years now, and it's very close to being finished," he says. "It sets accuracy standards for heat meters. I think heat metering is going to be another emerging technology the conference will be addressing."
Educational sessions on topics like these will help AEC BuildTech attendees keep abreast of the technologies and practices that are affecting their business now — or are coming down the pipeline imminently.
"It's not just what's up and coming that is going to be useful 20 years down the road — we're looking at tech that is currently or will very soon be available," Teal says. "We're trying to come up with the ideas and strategies to help people now."
"This will be an event where a hydronics professional can really focus on the nuts and bolts and the newest technologies in hydronics," Siegenthaler says.
Why attend?
As a whole, the event is designed to bring everyone together who is involved in the process of building — from the architect on down to the person installing the toilets. The idea, Teal says, is to get a conversation going that will continue long after the event itself is over.
"With the variety of industries represented at BuildTech, learning about the synergy of building solutions that exist should be eye-opening —  no one does things the way they did it 20 years ago, and a new event like BuildTech is going to capture a spirit of innovation," Murphy says. "This event brings together innovative and influential people including architects, engineers, and contractors who will meet each other on the trade show floor and in social settings. Successful collaboration between these groups is essential; never before have we seen this all under one roof."
AEC BuildTech takes place at the Donald E. Stephens Convention Center, right next to Chicago's O'Hare airport. Visit www.aecbuildtech.com for more information and to register for the event.
Show organizers recently announced Steve Jones, senior director, industry insights research, Dodge Data and Analytics, will be AEC BuildTech's keynote speaker.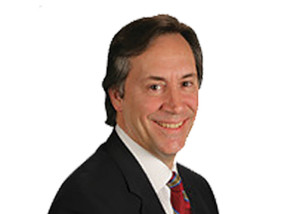 At Dodge Data and Analytics, Jones focuses on how emerging economic, practice and technology trends are transforming the global design and construction industry. In addition to hundreds of speaking engagements around the world and numerous articles in industry publications, he produces Dodge Data and Analytics' SmartMarket Reports on key industry trends, which are read by millions worldwide and frequently cited as authoritative references.