Plumbing & Mechanical recently interviewed incoming MCAA President Steve Dawson, president of Bloomington, Ind.-based Harrell-Fish. Dawson graduated from Purdue University in 1991 with a mechanical engineering degree. Although he was hired by Joe Harrell as an estimator and project manager, Harrell wanted him to learn mechanical contracting from the ground up. Dawson joined the United Association Local 136 as a pre-apprentice and went out on jobsites to work. In 1998, at the age of 28, Dawson assumed the role of president at HFI.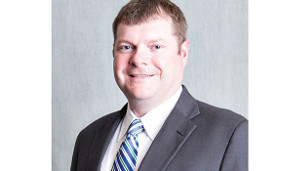 Incoming MCAA president Steve Dawson. Photo credit: Mechanical Contractors Association of America
PM: When did you begin getting involved in the MCAA and why?
SD:Joe Harrell and Rennie Fish were very involved with the MCAA on a local level and they believed in the collective power of a strong organization. They passed that value down to me. 
My first chance to volunteer my time to MCAA came when a young project manager named John Koontz found his way to Purdue. He had a dream to start an MCAA student chapter at Purdue and begin teaching mechanical project management. The dean of the school of technology wanted to see if this was viable, so he invited the MCA of Indiana to discuss the concept and help explore it. Since I had a connection to Purdue, I was sent to meet John and the dean.
I was about 24 years old at the time and I had no idea I was a part of something that would turn out to be so successful. Koontz has since taught thousands of people as MCAA's national director of project management education. And MCAA started its Career Development Initiative to attract the brightest college students into the mechanical industry. At our convention we will proudly grant charters to two more student chapters, bringing our total to 50!
I have always enjoyed working to make a difference, and there have been so many opportunities for me to serve through the MCAA. Fortunately the leaders of the MCA of Southern Indiana decided to give me a chance to get involved in their chapter in Evansville, Ind.  I started on the board and then went through the committee chairs.  Later I volunteered at the state level. 
I received all of my formal career education through the MCAA. I attended MCAA's Institute for Project Management, Mid-year Education Conferences, annual conventions and the Advanced Leadership Institute. MCAA is known as "The Education Association," and I can personally attest to the quality and value of its educational programs.
PM: What is the top item on the MCAA's agenda for 2015?
SD:On the advocacy front it's still multiemployer pension reform. This year we successfully completed Phase I of our two-year-plus effort to restructure federal pension law as it relates to multiemployer plans. We have strengthened the current multiemployer pension system by making needed technical changes to the Pension Protection Act and by providing the most severely distressed plans with remedies to avoid insolvency.
We have now set the stage for Phase II, the consideration by Congress of companion legislation to authorize new and innovative plan designs that will, most importantly, eliminate withdrawal liability for contributing employers going forward or greatly reduce the potential for it to develop.
Another top item is the nationwide shortage of talent across all industries. We are no different in the mechanical construction industry. Our work is complex, challenging, fast-paced and rapidly changing. To be successful, we need to attract and retain top talent.
MCAA, with the support of our educational foundation, MCERF, has declared 2015 to be "The Year of The Intern." Our goal this year is to double the number of college students our member companies hire as interns, giving as many of them as possible a taste of our industry so they will want to consider a career in the mechanical contracting industry.
PM: In what market sectors do you see business growth for mechanical contractors in 2015?
SD:There is growth potential in all sectors across the country.  In collaboration with our United Association labor partners, we are working on strategic initiatives to gain market share and be competitive across the full industry landscape.
PM: How does MCAA help contractors take advantage of these opportunities?
SD:In addition to our collaborative initiative with the UA, we continue to develop educational programs and resources to give our members the competitive edge and make them the "contractors of choice" by owners.
PM: How is MCAA building its brand as an association?
SD:We will never stop educating our members and providing timely resources to our member firms so they can be as successful as possible. Our committees and task forces are constantly analyzing emerging trends as well as updating our educational offerings to keep our members ahead of the change curve.
For example, technology continues to shape our world. It impacts how we do business, win contracts, execute our work and deliver projects.  MCAA helps contractors stay on top of emerging trends and explains how to take advantage of new technology to be successful. 
This year we will hold a conference showcasing the use of technology in service, modeling, business development, collaboration and productivity enhancement. Mechanical contractors are the best-suited in the AEC industry to capitalize on technology to manage the facility process from design inception through building operation. This conference will help our members position their companies to thrive in this high-tech world.  
PM: What is your leadership philosophy?

SD: I believe in empowering people. This is not just a buzz word — true empowerment comes from genuinely caring about the people around you and unlocking their enthusiasm. We need to help people get excited about what they can bring to our industry. People want to know that their contributions matter and they want to make a difference. By engaging people and giving them a chance to make a difference through their ideas and initiative, they can reach their full potential.

PM:  What will be your first order of business as MCAA president?

SD: I am honored to have the opportunity to lead this great organization. I will proudly represent MCAA and all of its 2,800 member firms to the best of my ability. I will be an ambassador of the organization and will encourage people to get involved in our industry.

The difference between a good organization and a great one comes down to people. Opening doors for people and encouraging them to get involved in our industry through education, volunteering on a local or national committee, as students joining a student chapter, or as an apprentice in the pipe trades are things I will promote and discuss in my travels. This is a great industry and we all need to work hard to involve the next generation in what we do.

PM: A year from now, what will you want to say your No. 1 accomplishment was as MCAA president?

SD: I want to further our relationship with the United Association and I want to grow the number of MCAA contractors across the country.

I also want to raise awareness of the need to attract new people to our industry. We all have a responsibility to attract, hire and train the industry leaders of tomorrow. Through retirement of the baby boomer generation, the shortage of talent will grow and could cause serious problems in our industry.  

And I intend for MCAA to continue to play a critical role in recruitment and development. We will engage in a collective effort with our labor partners at the UA to attract and train new apprentices and put them to work across the country in our member firms.

PM: What industry issues interest you? What are you most passionate about?

SD: I am most passionate about encouraging people to get involved in this industry and starting successful life-long careers. I also want to encourage people already in the industry to look for young people that may have promise — and be willing to take a chance on them — like my mentors did for me.

I also want to encourage high school kids to join the piping apprenticeship programs across the country. The future of the pipe trades industry lies with apprentices that will become the journeymen and foremen of tomorrow. We all have a responsibility to further our industry by attracting, training and retaining the most qualified people we can find.

PM: What is the most important lesson you learned from your predecessor?

SD: Chuck Fell did an excellent job of engaging members across the country and connecting with them as much as possible.  He has encouraged me to spend time listening to our members and make every effort to show them how MCAA can help them be successful.  

PM: What do you value most about your experience at the MCAA?

SD: I have made lifelong friends through MCAA on a local and national level. My career would not be the same without involvement in and the education provided by MCAA — its Institute for Project Management, Advanced Leadership Institute, National Education Initiative, many educational conferences, the annual convention and so forth.

My company would not be as successful without the benefits and resources of MCAA — its web-based Labor Estimating Manual, Management Methods Manual, many safety resources, valuable information on project management issues and building information modeling, to name just a few.

PM: What can people (young and old) gain by joining the mechanical contracting industry?

SD: They can be part of a great industry and build a successful career. And more than anything, ours is an industry where people can make a difference and grow through challenge and opportunity.

PM: If you had only one piece of business advice to give to plumbing and mechanical contractors, what would it be?

SD: Plan for the future, and be strategic about attracting and developing the best talent you can find. 
---
HELPFUL LINKS: