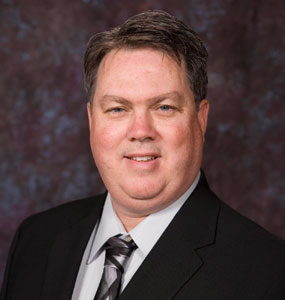 New MCAA President Chuck Fell. Photo credit: Mechanical Contractors Association of America
Last month, Plumbing & Mechanical interviewed founder and President of CFI Mechanical Chuck Fell before he was installed as the next president of the Mechanical Contractors Association of America (MCAA). Fell, a GBCI — LEED AP BD+, founded CFI in 1996 after working 16 years as an assistant vice president and Houston operations manager for Natkin & Co.
Fell first joined the MCAA in 1999 and later served on the board of the Plumbing Contractors of America and MCAA's Labor Estimating Manual Committee. Fell joined MCAA's board in 2006 because he wanted to give back to the industry that helped him make his own business stronger.
PM: What do you value most about your experience at MCAA?
CF: We have benefitted greatly from the networking and relationship opportunities provided by MCAA. While the depth and experience here at CFI is significant, there are occasionally issues in which we like to get external input and MCAA provides me a network of thousands of professionals to which I can turn. Most importantly, MCAA provides us with a framework for best practices and ensures we are running our operation at peak performance.
PM: What is the top item on the MCAA's agenda for 2014?
CF: Multi-employer pension plan reform — no question about it. For more than two years now MCAA and the United Association have worked within a coalition of business and labor organizations to draft comprehensive legislative proposals to reform the private multi-employer pension plan system so that it remains a viable option for retirement security in the years to come. Congress needs to act before the end of 2014 when the temporary funding rules, which are part of current federal pension law, expire.
MCAA participates in a broad coalition of like-minded employers and unions. Our proposals would allow the vast majority of plans to make changes if they so choose, such as adopting targeted benefit or hybrid plans, that will protect employees and retirees while removing the risk of underfunding. This automatically eliminates withdrawal liability.
We believe if we are able to get our proposals through Congress this year, we will have provided a significant piece of legislative reform for our industry — one that could protect our employees' pensions while promoting union market share recovery and expansion.
PM: Where do you see the greatest business opportunities for MCAA members in 2014? How does MCAA help contractors take advantage of these opportunities?
CF: I see and hear evidence that the economy, while not great, continues to improve. Many nonresidential building and manufacturing markets are starting to turn the corner and there are optimistic forecasts for 2014. For the first time in several years the construction market fundamentals appear to be looking better. And that should mean more work for us as contractors.
Union market share is a challenge going forward. That also makes it an opportunity and I do believe we are heading in the right direction. I agree with my predecessor, Michael Cables, we need to continue working with our partners at the UA to address the issues that negatively affect our ability to compete in the marketplace. This is the most effective way for the unionized sector to regain market share.
PM: What other opportunities do you see for plumbing and mechanical contractors this year?
CF: Many MCAA contractors are enthusiastically embracing the trends toward prefabrication, modularization and building information modeling; they provide flexibility  to better address the needs of owners and ensure they get the best value for their construction dollar. We recognize owners have choices and it is MCAA's goal to help its members deliver the greatest value proposition to the owners who rely on them to build their projects.
PM: If you had only one piece of business advice to give to plumbing and mechanical contractors, what would it be?
CF: Take advantage of all the educational resources and management tools provided by your national association. Our use of MCAA's many safety resources, including tool box safety talks, safety videos and safety model programs, has paid a huge dividend to the CFI team. CFI uses the MCAA Online Labor Estimating Manual exclusively to bid all work. Our project managers are well versed in MCAA's Project Manager's and Management Methods manuals.  I am a graduate of MCAA's Advanced Leadership Institute and an advocate that all MCAA members take advantage of this world-class educational program.
So, here's my bottom-line advice to MCAA members: Take advantage of what MCAA has to offer. You can't afford not to!
PM: What will be your first order of business as MCAA president?
CF: To continue to provide our members with the industry's best educational resources, further our joint strategic planning efforts with our labor partners at the United Association and make sure MCAA remains at the center of efforts to ensure Congressional passage of the much-needed multi-employer pension plan reform legislation.
PM: What is the most important lesson you learned from your predecessor?
CF: Make every effort to visit as many of our affiliated local associations as possible and to listen to our members. That's the best way to really gauge what is going on in our industry around the country.
PM: What industry issues interest you? What are you most passionate about?
CF: The industry needs to pay great attention to the challenges of today's aging skilled work force and the need for new skilled plumbers, pipefitters and service techs. Our apprenticeship schools need to recruit talented individuals and we need to provide ongoing training on today's new technologies and techniques to keep us all competitive and our workers employed.
PM: How is MCAA building its brand as an association?
CF: MCAA is known as the "education association" and for good reason. It prides itself on developing educational programs and resources that keep our members ahead of our competitors. They include: our Advanced Leadership Institute for senior executives; our Safety Excellence Initiative; our Institutes for Project Management and Advanced Project Management; our National Education Initiative; our web-based Labor Estimating Manual; our Management Methods Manual; our Prefabrication Conference; our Career Development Program; our annual convention and many more.
MCAA does everything in its power to help its members become the contractors of choice for owners now and into the future. We are always working to help our members become more innovative, productive and competitive.
PM: What can people (young and old) gain by joining the plumbing and mechanical industry?
CF: You won't find an industry with better people. We're an industry where people get to know each other and build connections and life-long relationships. Everyone is welcome in our industry.
PM: A year from now, what will you say your No. 1 accomplishment was as MCAA president?
CF: More than anything else, I would enjoy the satisfaction of feeling I helped to make a difference and had further improved our industry.
---
HELPFUL LINKS: