Mr. Rooter President Mary Kennedy Thompson has been appointed executive vice president of parent company, The Dwyer Group. She will retain her current title as president of Mr. Rooter, a subsidiary of The Dwyer Group and the largest all franchised full-service plumbing and drain cleaning company in the United States. As executive VP, Thompson will provide support to the CEO in the daily activities and operations of the company and its subsidiary brands.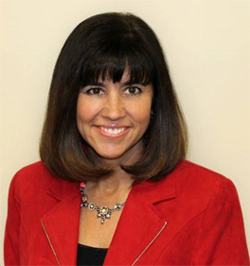 Mr. Rooter President 
Mary Kennedy Thompson 
"Mary Kennedy Thompson is a gifted and insightful leader on so many levels and will be a tremendous asset in providing structural and organizational leadership as The Dwyer Group footprint expands," said Mike Bidwell, president and CEO of The Dwyer Group.
Other executive appointments
The Dwyer Group appointed Chairwoman and CEO Dina Dwyer-Owens to executive chairwoman of the company. Her duties will include promoting the code of values and culture of the company, seeking out acquisition opportunities for complimentary service brands and speaking on local, national and international stages on behalf of The Dwyer Group.
Mike Bidwell, the president and chief operating officer, has been promoted to president and CEO of The Dwyer Group. He will continue to oversee management and organizational Mike Bidwellsupport for the parent company and the operating companies belonging to The Dwyer Group. He will work with the franchise brand presidents and The Dwyer Group board of directors to create growth and success opportunities.
"At The Dwyer Group, I am blessed to be surrounded by a team of executives who have gone above and beyond to support me as CEO for over 15 years," said Dwyer-Owens. "Five years ago, our company president stepped up and assumed many of my CEO responsibilities as I chaired the International Franchise Association, went undercover for 'Undercover Boss,' and more. It's time to formalize this role for Mike Bidwell as he has shown the dedication, drive, and skills necessary to lead our day-to-day operations. This will also allow me to leverage my talents and desires to promote The Dwyer Group and our Live R.I.C.H. culture while we take the company to the next level."
Debbie Wright-Hood, chief administrative officer for The Dwyer Group, has also been appointed to The Dwyer Group board of directors. A daughter of the late Don Dwyer, founder of The Dwyer Group, Wright-Hood has grown up in the business where her responsibilities have played an increasing role in the administrative direction for the company and its service brands.
---
HELPFUL LINKS: