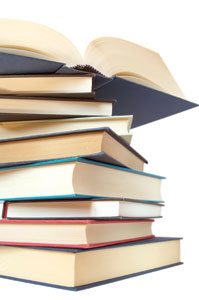 Photo credit: ©istockphoto.com/ninette_luz
I turn 64 this month and if I knew I was going to live this long I would have taken better care of myself. Will you still need me; will you still feed me, when I'm 64? Hope so.
I walked into this business in July 1970 because my father, who worked for a now-long-gone wholesaler in New York City and followed that up with a decade at a Long Island manufacturers rep, told me the heating industry was a sure thing. "You'll never be out of work, kid," he said. "This is the next best thing to civil service, and you know why, kid?" I shook my empty head. "Because it gets cold every year, especially in the winter."
So far, so good.
And though you didn't ask, but because I am now old and get to run my mouth, and I remember what I was doing when Paul McCartney first sang the song,"When I'm 64" with the Beatles, I will share with you some of the things I've learned about this business through the years.
Will you still be sending me a valentine? Yes, it is possible to be in business with your wife and still stay married, but only if she's your best friend and you never go to bed angry (which means you're probably going to be up for a while).
The Lovely Marianne and I will be married 41 years come October. She loves to do all the bookkeeping/money-related stuff that I hate to do. I love to tell stories. Our talents in some areas, and our lack in others, fill each other's gaps like fingers entwined. That division of labor is what makes it work when you have to sleep with your partner and can never take a vacation from the business. I'll do my work; you do yours. See you in bed.
If I'd been out 'til quarter to three, would you lock the door? Very little in this business stays the same. Just when you think you're an expert at something, and you're locking the door on anything new because it's different and, well, scary, they go and change the technology anyway.
 The older you get, the more you'll want to slow down technology, but it won't.  In fact, it's going to move even faster and unless you're ready to leave the business, there's going to be a danger in locking the door. You may favor the old ways but don't ignore the new ways. Keep learning for the good of your health and the health of your company. I figure learning should stop one day after the funeral.
I could be handy mending a fuse. Many of the contractors I meet say that their greatest weakness is anything to do with electricity. They'll usually bring in someone to do the wiring and there's nothing wrong with that. But I think it's important for anyone in this business, even if you love the wrenches most of all, to understand basic electricity and basic HVAC controls.
My friend Carol Fey writes plain-English "Quick & Basic" books that are a delight to read. At one point, she compares a double-pole, double-throw switch to a fly fisherman. I learn mostly by imagining pictures and that's the sort of thing that stays with me. If you're not handy mending a fuse (or anything else that has a wire connected to it), check out Carol's books. I think you'll like what she has to say.
Doing the garden, digging the weeds. As I get older, I'm trying to do less multitasking in favor of monotasking. When someone is talking, I listen. I try not to glance at my iPhone. I try not to look over there to check the score on the TV. This is becoming a lost art and that's why monotasking appeals to me. 
Alexandra Horowitz wrote, "On Looking, Eleven Walks with Expert Eyes."  In it, she talks about circling her New York City block (and a few other blocks) with, in turn, her toddler son, a geologist, an expert in lettering, a biologist, a blind woman, a sports therapist, her dog and several other experts. It's amazing what we miss when we're trying to do too many things at once. This book will help you focus and that will make you better at all that you do.
Indicate precisely what you mean to say. When I started in this business in 1970, most of the communication was face-to-face or on the phone. In both cases, the person I was talking to could see my expressions or read things in my tone of voice. I remember a sales coach telling me to always answer the phone with a smile on my face. He said people could hear the smile.
Nowadays, most of us are emailing, texting or posting on social-network boards and we can't see each other or hear that smile. We compensate with emoticons, but folks sometimes misunderstand even these. All this has taught me to respect words even more and to spend enough time thinking before I hit the Send button.
If something bothers me, I'll usually let it simmer until tomorrow before answering. Why not give myself the luxury of time? Just because the world is going at warp speed doesn't mean I have to. Take the time required to say it right. And kindly.
Fill in a form. Mine forevermore.  A few years ago, I was at the wake of a dear friend who had died while installing a boiler in his own house. He was about my age and one of the smartest guys I have ever met. I was hugging his sobbing wife and she said to me, "What happens to all that knowledge? He knew so much. Where does it all go?"
My friend could have written many books but he didn't. What he did instead was teach but not in a formal way. Through countless conversations during his working years, and through so many wonderful stories, he passed on what he knew. So when his widow asked me where it all went, I told her that we each hold a bit of what he knew.
It's not lost because he filled in that form. He wasn't afraid to share. He knew that when we give knowledge, we get even more of it back. Some have knowledge and see it as theirs forevermore. It's not; they don't put it into the box with you. Share what you know with others. It's the greatest gift you can give and you will live on in them.
Grandchildren on your knee. Not Vera, Chuck and Dave in my case, but Sully, Dempsey and Bridgett — the finest products of unskilled labor. Oh, and another new girl due on Saint Patty's Day. How's that for a blessing?
Take care of yourself. Try to be a grandparent and then a great-grandparent. Get your exercise and your rest. Eat well. Quit smoking. Don't try to do too much in one day. Take a vacation each year. It may not be a cottage in the Isle of Wight, but go somewhere with your family. You may not think you can afford it but I've learned that what we don't spend on vacations we usually spend on doctors.
Try your best to be 64 and then try even harder to get older. We need you.
---
HELPFUL LINKS: