In October, Wichita, Kan.-based Viega LLC will welcome Vice President of Sales Dave Garlow as its new CEO and president. Dan Schmierer, who has led the company since its founding in 1999, will retire in December.
Garlow joined the Viega team on the same day as Schmierer.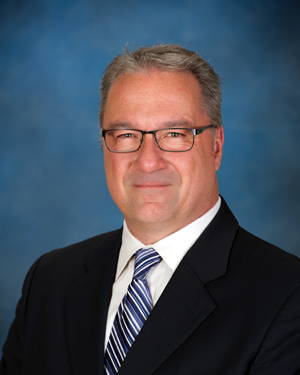 Dave Garlow
"Dave Garlow's 14 years with Viega in sales and marketing make him an ideal candidate to become president and CEO," Schmierer said. "He brings a very strong customer focus to the role and understands where our customers are coming from. He's well-prepared to step up to this new role as CEO."
Garlow's participation on Viega's executive team has given him an "excellent knowledge" of all Viega LLC functions. "A team player that customers, investors and employees alike will all love working with, his leadership skills will enable him to lead Viega LLC to the next level of success," Schmierer added.
 Garlow noted: "I am fortunate to have had the opportunity to work with Dan Schmierer and am honored to have been asked to assume the responsibilities of the president and CEO of Viega LLC in October. This has been a well-planned transition and will be seamless on all fronts."
He believes that customer service and value have always been key factors in Viega's success.
"Even though leadership of our company is changing," he said, "our customer focus won't change. Our mission will continue to be enhancing lives by providing innovative piping systems for our industry. Our daily business efforts will continue to reflect our core values. I am excited and very optimistic about the future of Viega LLC and the industries that we serve."
Graduating from the University of Pittsburgh with a degree in mechanical engineering in 1986, Garlow completed his MBA from the Katz School of Business in 2001. During his time at the University of Pittsburgh, he played ice hockey and was a member of ASME and ASHRAE student chapters.
Garlow serves on the board of directors for the Smithsonian-affiliated Kansas Cosmosphere and Space Center in Hutchinson, Kan. He coached youth hockey in Pittsburgh for 12 seasons before he moved to Kansas in 2005. He also volunteered for the Holy Family Institute in Pittsburgh, a community organization that offers family support services.
---
HELPFUL LINKS: