Plumbing News
Latest News
Kristen Bennetts named BrassCraft corporate controller
BrassCraft Manufacturing Co. hired Kristen Bennetts as corporate controller. With more than 15 years of accounting experience in the building material industry, Bennetts will be responsible for all day-to-day accounting including financial planning and analysis as well as operational accounting.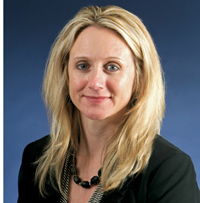 Kristen Bennetts
"We're very excited to welcome Kristen to our financial department," explained Scott Kay, BrassCraft Manufacturing chief financial officer. "The wealth of accounting knowledge and industry experience she brings to BrassCraft Manufacturing is of tremendous value."
---
HELPFUL LINKS:
Source: BrassCraft


I want to hear from you. Tell me how we can improve.