Hydronic Technology
New Products
Product Focus
Wall-hung boiler
The Dunkirk Helix VLT is a stainless-steel, wall-hung condensing boiler with an AFUE up to 95%. It features a 316L/444 stainless-steel fin-tube heat exchanger, built-in primary/secondary piping, factory-wired and –installed probe-type low-water cutoff, corrosion-resistant CPVC flue collector, and an easy control with outdoor reset, priority domestic hot water and integrated multiple boiler control capability for up to 16 boiler modules. The Helix VLT is replacement-ready with 1 1/4" piping connections and low pressure drop. No high-head pump is required.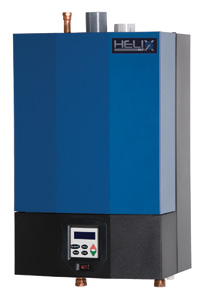 Dunkirk. www.dunkirk.com


I want to hear from you. Tell me how we can improve.