Franco Belli's company is artistically inclined.

Photo credit: Franco Belli Plumbing & Heating & Sons
The distinctive cartoon drawing of a plumber on the side of Brooklyn, N.Y.-based Franco Belli Plumbing and Heating and Sons' trucks has a rather interesting origin.

Back in the 1980s, a former Franco Belli employee painted the plumbing character - clad in an orange shirt and jeans and holding a blueprint - backward on a pane of glass.

"The employee was a little bit artistic," Franco Belli Controller Eric Zaretsky notes. "He was especially close with the owner (Franco Belli). At the time, it was a representation of Franco himself, but it doesn't look exactly like him. That glass is still kept in Franco's office."

While the employee no longer works at the company, his artistic flair has continued to burn brightly for the better part of three decades.

"We use it on stationery  and business cards and on our website," Zaretsky states. "He's on the sign on the front door. It gives people something to hook onto. It's like McDonald's. Everybody knows McDonald's by its golden arches."

Over the years, Franco Belli Plumbing and Heating and Sons has established a niche in the five boroughs of New York City by doing heavy amounts of large commercial projects for entities such as the city's fire department, public school system and transit authority. The union shop also does residential and smaller commercial plumbing work.

The family-owned company also sets itself apart with its "violations removed" moniker (pictured above on the side of one of the company's 2007 Dodge Sprinter vans).

"Many customers will have plumbing work done by someone not licensed or without the work being filed with the Department of Buildings," Zaretsky explains. "We will be asked by a customer to walk into a situation where plumbing work was performed illegally or incorrectly and then get it filed, fixed and signed off on. Your reputation gets around. You build up a strong customer base by doing the right thing for your customers."

Company founder Franco Belli has been taking care of New York City customers dating back to the 1960s. However, the official company started thanks to a customer error.

"He was doing work by himself and a customer wrote a check to Franco Belli Plumbing," Zaretsky states. "That's how Franco and his wife decided to start the company."

That brings us to the company name, which is not a typographical error.

"It started off as just Franco Belli, and then it was Franco Belli Plumbing, and then it was Franco Belli Plumbing and Heating, and then his sons (current vice president Paul Belli and Mark Belli) joined, so it became Franco Belli Plumbing and Heating and Sons," Zaretsky says. "If we add another facet of work, I guess we'll have to add onto the name."

If that happens, it's a safe bet that unique logo will remain a common sight in the streets of New York City.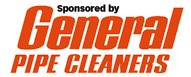 Show Us What You're Driving!
Think you have a vehicle worthy of PM's Truck Of The Month? Let us hear about it!
Send us photos of your service fleet electronically by e-mailing us
(Editor@PMmag.com), or mail us your prints to:
PM - Truck Of The Month
155 N. Pfingsten Road
Suite 205
Deerfield, IL 60015
PM's Truck Of The Month is sponsored by General Pipe Cleaners.
Links