Truck of the Month
PM Truck of the Month-Python Drain Cleaning, Union, N.J.

Photo courtesy of Python Drain Cleaning
Gary Schierenbeck is a man of action.

The 39-year-old Schierenbeck, owner of Union, N.J.-based Python Drain Cleaning, quickly grew weary of his high-velocity water jet freezing in the middle of winter.

"You'd jump on the highway and the trailer (that stored the jet) would always be freezing," Schierenbeck laments. "By the time you would get to a job, the secondary lines would be frozen. I was down. That was it. It was basically useless."

So Schierenbeck had enough and decided to mount the water jet inside his 2006 Ford LCF cabover truck.

"We cut the wheels off and permanently mounted it in the truck," Schierenbeck explains. "We've got electric oil-filled heaters in there for when it gets that cold. It's helped a lot."

Schierenbeck has been cleaning out drains in the New York-New Jersey metro area for seven years. A former supervisor for Roto-Rooter, he has grown his company to five employees (himself, three mechanics and a secretary) and now has a fleet of five vans and the 2006 LCF truck.

"I started out with one truck and $1,500," he notes.

Schierenbeck's work takes him to all five boroughs in New York and throughout most of New Jersey. In addition to residential and industrial work, Python services some 4,000 condominiums in New Jersey, as well as a variety of large retail management companies and chain retail stores. He used to have a satellite office on Staten Island, but decided to consolidate the Staten Island and Union locations.

"Because we do work in New Jersey and New York, people see us in both places and think we're a franchise," he says. "We're not there yet. I hope that will happen some day."

Python also lends a hand to area plumbers - though Schierenbeck stresses his company does no traditional plumbing work.

"We subcontract to 35 different plumbers," he states. "Instead of plumbers losing money because they can't install a boiler because they are snaking out a drain, we'll snake out the drain for them. This way, they make a few dollars and we make a few dollars and everybody's happy."

As far as the name of his company, Schierenbeck wanted a reference to a snake due to its natural connotation to his line of work.

"Everybody calls the cable machines a snake. You're going to snake out a line," he says. "If we're going to be a drain-cleaning company, we may as well be a snake. I was going to use anaconda, but a plumbing company on Staten Island had that name. Python is a catchy name."

A Staten Island tattoo artist drew the snake that explodes off the side of the truck. Staten Island-based FASTSIGNS (Kurt Kracsun and Rich Vezzuto) handled the lettering and graphics for the truck.

Schierenbeck - who has removed everything from bottles to 2-by-4s to a 3/4-inch piece of PVC to a latex-coated pickle from drains over the years - feels his company has been able to thrive because of a commitment to superior service.

"We have a personal touch," he proclaims. "There is no answering service. I'm available 24 hours a day. If you get my voice mail and it's 2 a.m., I'll call you right back.

"We cover a large area and try to get there within two hours. We know what we're doing. We get in and out and don't fool around. We don't sell things that people don't need. We'll take the extra five minutes on a job so we don't have to come back again. We treat the customer's house like our own. It makes a difference. People keep calling back."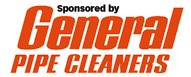 Show Us What You're Driving!
Think you have a vehicle worthy of PM's Truck Of The Month? Let us hear about it!
Send us photos of your service fleet electronically by e-mailing us
(Editor@PMmag.com), or mail us your prints to:
PM - Truck Of The Month
1050 IL route 83, suite 200
Bensenville, IL 60106
PM's Truck Of The Month is sponsored by General Pipe Cleaners.
Links


I want to hear from you. Tell me how we can improve.