✕
Contractors win jobs based on more than their level of experience. Things like timeliness, on-budget delivery, superb communication skills and flexibility all convey a contractor's approach and their execution capabilities. As such, the success of every project boils down to planning. Many companies call it by different things, but a Project Execution Plan (PXP) is the culmination of your company's review of the project scope, site conditions, logistics, dialogue with the construction management firm and other stakeholders, and your company's strategy to win on the project.
Key elements of a successful PXP for a mechanical contractor include:
A complete understanding of the project scope and how all the systems work;
A review and feedback to the construction management firm on the project schedule;
An engineering review of the equipment and material selections, and any value engineering alternatives;
A strategy to skid, rack, or somehow package services into production chunks that will lend to offsite prefabrication; and
A rough cash flow forecast to give your firm a timeline of how the costs are predicted to roll out over the project, and what the billings would be to keep the cash flow positive.
Successful projects don't just happen, they require all of these considerations up front, and needless to say, your bid is predicated on the scope, schedule, and management of the project and coordination of the other subcontractors being consistent with the documents and communications in place prior to award.
So why do so many projects get off the rails, and why do mechanical contractors frequently take such a disproportionate hit on their margins when things go wrong? You can boil it down to one word: change. As Mike Tyson famously said, "Everyone's got a plan until they get punched in the mouth." Whether it's a haymaker scope change, or a steady cadence of body blows like sequence changes or unforeseen conditions, the degree of change from the PXP is usually directly proportional to the erosion of your bid margins.
Some of the most threatening changes to mechanical contractors can be grouped as follows:
Accelerations;
Adding intermediate milestones or phasing to the project;
Scope changes; and
Issues and unforeseen conditions on the project.
Let's look at these one at a time, and consider why they could pose a threat to your bid margin.
Accelerations: Accelerations are required for many reasons, and the primary challenge for contractors is to quantify the direct and indirect labor costs, material expediting and extra logistics associated with performing the same scope in a shorter time frame. The primary cost drivers are the premium portions of overtime or shift work, and the costs are often a point of contention with the owner or construction management firm.
Phasing: PXPs are bid with labor optimization in mind to accomplish both the end dates and any contractual milestone dates, but a frequent change that occurs is when phasing is introduced to the job to accommodate early owner occupancy of certain areas, or access to systems that require the contractors to concentrate labor in areas that break their planned labor optimization or require unplanned overtime.
Scope Changes: This is the most common type of change, where the scope of work is increased or reduced by a design change or amendments to the construction documents.
Jobsite Issues: This category of change is caused by any number of reasons. For example, if a construction manager doesn't manage the job properly and they let one trade work out of sequence, this can cause a labor productivity impact on the other trades. While there may not be any ostensible scope changes or documents that define the impact, it can make the labor about 50% less productive, and reduce the mechanical contractor's profit unless they get compensated.
Of course, there are other categories and causes for changes, but the common denominator in any kind of change is that the PXP is interrupted or changed in some way. When this happens, the impacts need to be quantified, priced and communicated to the owner, and a group of stakeholders need to take fast and coordinated action that may include field supervisors, fab shop supervisors, project managers, vendors, and other subcontractors.
The difference between getting compensated fairly and maintaining your PXP and having the cost impact of the change be either neutral or positive, versus having it blow up your PXP and erode your bid margin is heavily dependent on your reaction time — the faster you document and respond to changes, the more protected you are against the negative impacts.
This is where a connected construction approach comes into play. As cloud technology is spreading over the construction landscape, the reality is that nearly all solutions are merely hosting their applications and data on the cloud, and the "connecting" part is still the burden of the users.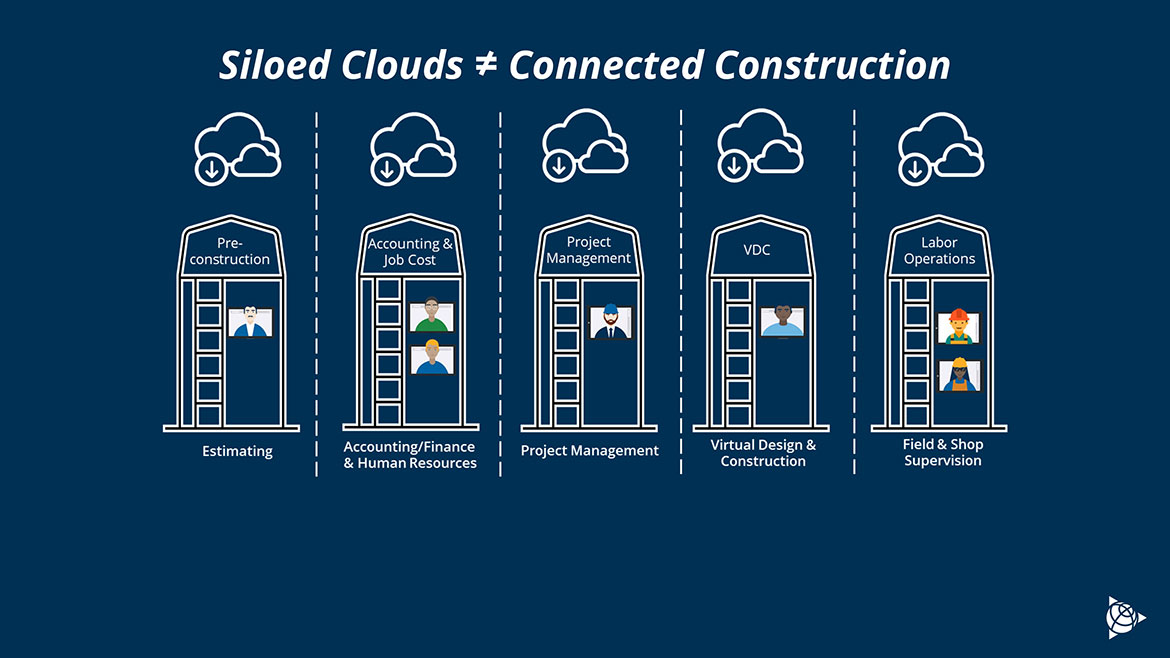 What is prevailing in the market today is "connected silos" (kind of an oxymoron like jumbo shrimp). They obviously make data within the silos that they operate in more accessible and sharable to others, but do they help you synthesize data fed from other silos and give you the insights and a complete picture of issues and job health?
Consider a scenario when a potential change order is identified in the field, the solution is modified and quantified in a BIM model that considers the coordination with all other trades, is then estimated directly from the model including all related general conditions and indirect costs, is submitted to the Owner for approval, and once approved, can be scheduled into production, added to the schedule of values, and the client is invoiced. This ultra common and relatively simple workflow requires operating in no less than four siloed data sets traditionally, and the turnaround time depending on complexity usually takes several weeks and two or more monthly billing cycles.
The difference between getting compensated fairly and maintaining your PXP and having the cost impact of the change be either neutral or positive, versus having it blow up your PXP and erode your bid margin is heavily dependent on your reaction time — the faster you document and respond to changes, the more protected you are against the negative impacts.
The power of truly connected construction is where the traditional silos of financial systems, project management systems, and prefabrication systems are interoperable so that the same dataset can be passed on from user to user for instance a foreman to project manager, project manager to VDC Manager, and so on even though it passes through different software applications and workflows. This kind of data and application interoperability is possible today when it is connected to a holistic construction platform (not siloed clouds).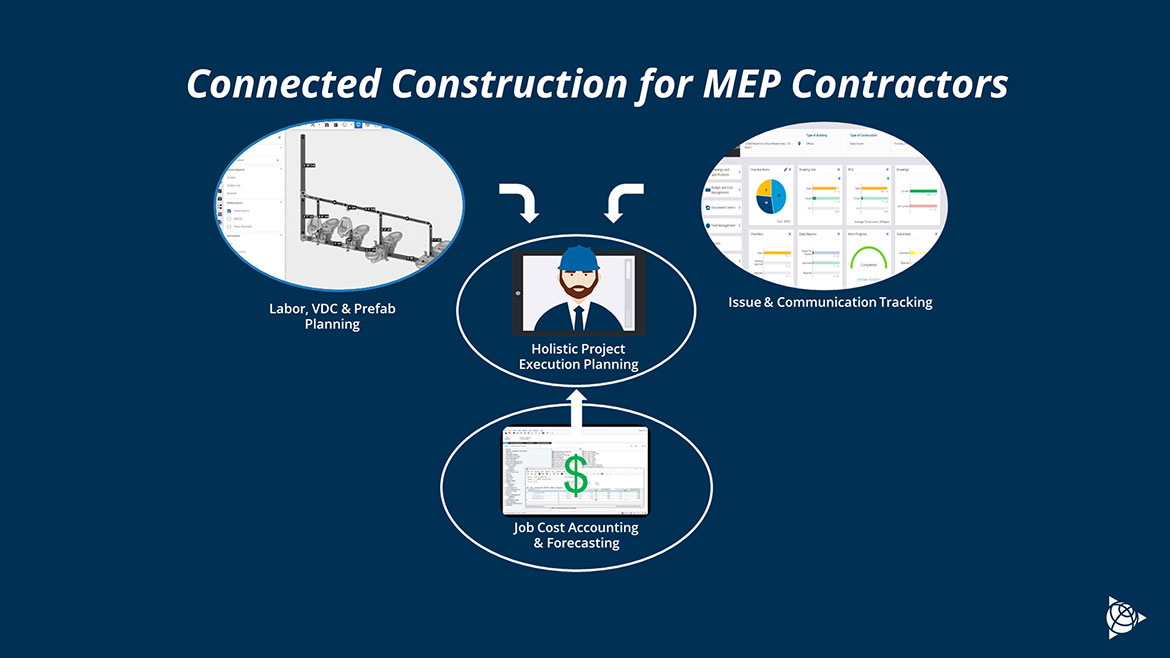 Changes to your PXP happen on every job, to a large degree they are predictable to experienced management teams, but the response to these changes is what separates the resilient contractors who manage through these impacts and hold their profits, versus those who are left to haggle for their margins at the end of the job in a negotiation setting.