✕
As the United States moves towards more energy-efficient and environmentally-friendly heating and cooling systems, heat pumps have seen a surge in popularity over the past five years. In 2022, heat pump sales overtook the sale of gas furnaces in the country, and we may end up looking back at 2023 as the tipping point for the widespread adoption of highly efficient electric heat pumps.
The Department of Energy recognized the pressing need for homeowners to make the switch to more efficient electric heating by investing $250 million in manufacturing heat pumps. New tax guidelines introduced under the Inflation Reduction Act offer tax credits worth up to $2,000 for qualifying heat pumps. Airbnb is offering its hosts in the state of Massachusetts a max of $2,500 worth of rebates to install a heat pump in their homes.
It is more important than ever for plumbing and HVAC contractors to understand best practices for seamless and easy heat pump installations, so here are 10 basics.
1. Size the unit correctly
Proper sizing is crucial to ensure optimal performance and energy efficiency. Oversized units waste energy, while undersized units won't be able to keep your home comfortable. Sizing the unit based on the heating load of the home, rather than the cooling load, is essential. Running a Manual J Heating and Cooling load calculation for the home will help you determine the heating and cooling capacity accurately. It's also wise to oversize for the heating load as variable-speed inverter compressors will stage the capacity accordingly, meaning the cooling load will take care of itself.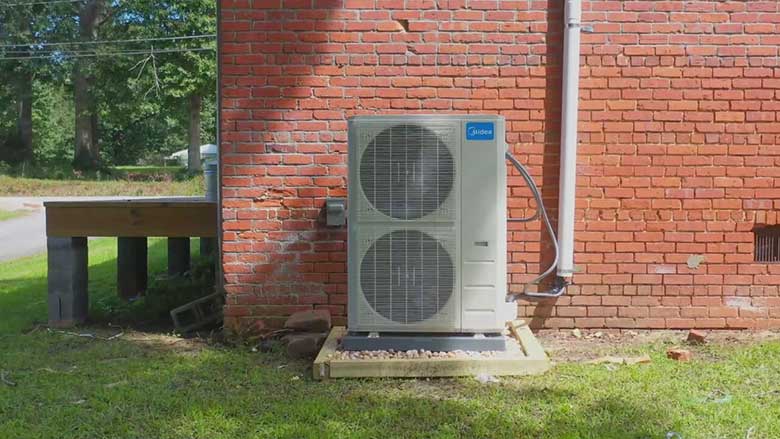 2. Choose the right type of unit for your customer
There are two main types of heat pumps — air-source heat pumps and ground-source heat pumps. It's important to understand which type of heat pump is best suited for your customer's needs and the climate they are in. Air-source heat pumps are more common and less expensive, but less efficient than ground-source heat pumps. Ground-source heat pumps are more expensive to install, as they require horizontally dug or vertically drilled ground loops, but are more efficient and can reduce homeowners' energy bills in the long run.
3. Get the proper permits and inspections
Before starting work, ensure that you have all the necessary paperwork in order, including permits and inspections. This will vary depending on the location, but as a contractor, it's essential to make sure you follow all regulations and procedures and fill out the correct paperwork before starting the installation.
4. Choose the right location for the unit
The condenser should be placed in an outdoor location where it will not be blocked by trees or other objects. The air handler unit should be placed in an indoor location where it will be easy to access for maintenance, especially regular filter changes.
5. Install the unit properly
Proper installation is critical for ensuring optimal performance and energy efficiency. Leveling the unit, connecting the refrigerant lines and charging the system with a refrigerant are all vital steps. It's also essential to note that traditional thermostats won't work with heat pumps, so you will need to upgrade to a heat pump-specific thermostat for which you can use the same refrigerant lines and wiring. Improper installation can lead to performance problems and energy waste, so be extra attentive with this step.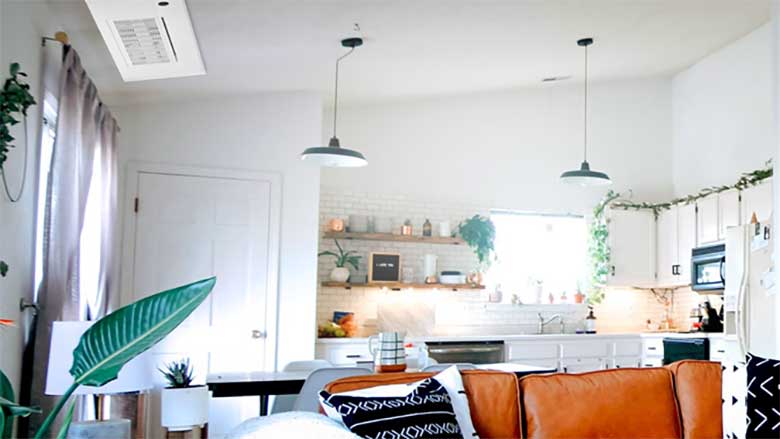 6. Test the unit to make sure it is functioning correctly
After installation, test the unit to ensure it is heating and cooling efficiently. Run the unit at different settings to make sure everything is working properly. Pay attention to the airflows and make sure there are no unusual sounds or smells coming from the system. If any issues arise, address them immediately to avoid long-term damage.
7. Provide the customer with instructions on how to use and maintain the unit
Homeowners should know how to get the most out of their heat pump systems. Keeping debris clear from around the outdoor unit, not being too aggressive with the scheduled setback temperature settings — especially during the heating season — and routine service checkups all promote proper functionality and maximum longevity.
8. Educate the homeowner on tax credits, rebates, regional incentives and financing options
Another valuable tip is to educate the homeowner on tax credits, rebates, regional incentives and financing options available for heat pump installations. Under new tax guidelines in the Inflation Reduction Act, homeowners who install qualifying heat pumps in 2023 are eligible for tax credits of up to $2,000. This incentive goes hand in hand with existing and forthcoming mandates from cities and states that have banned natural gas from construction in new buildings. Additionally, utility companies are offering rebates to homeowners who have upgraded to electric heating. These incentives can help offset the initial costs of installing a heat pump and make the transition to electric heating more affordable for homeowners.
9. Don't overthink it
Installing residential heat pumps isn't all that different from traditional HVAC installations, so it's not as daunting of a task as it may seem. Trust your instincts and your expertise, and don't be afraid to ask other contractors for help if you need it. That said, remember that not all areas of the country need the same heat pump technology. Different regions have different climate conditions, and heat pumps that work well in one area may not be the best choice for another. Make sure you do your research and choose the right heat pump for your customers' needs and the climate they live in.
10. Choose a reputable brand
There are many different heat pump options on the market, so it's important to choose a brand that has a strong reputation for quality and performance.
As more homeowners understand the benefits of heat pumps, it's critical that contractors know how to install and specify residential heat pumps seamlessly. By following these tips, you can ensure that your heat pump installations are as simple and smooth as the decision for your clients to switch.