According to a recent industry report, snow melting sales massively accelerated thanks, in large part, to the trade professional customer segment.
WarmlyYours, a manufacturer specializing in radiant heating products including snow-melting systems, released its "Q3 2022 Annual Industry Report." This report analyzes the sales of radiant heating products (by using WarmlyYours sales data as a proxy for the industry as a whole) within the wider context of the national housing and remodeling markets. One of the primary findings in the report was that snow-melting products (embedded electric heating elements often used in outdoor surfaces like driveways, walkways, and patios to keep them snow-free in the winter) grew by 45.4% in consolidated sales for WarmlyYours.
Julia Billen, owner and president of WarmlyYours, attributed most of the growth in snow-melting sales to continued growth in the company's trade professional customer segment that includes electricians, paving contractors, general contractors and many other building trade professions.
According to Billen, the growth so far this year in trade sales for snow melting is largely due to the investments that WarmlyYours has made to help, as she puts it, "train and retain" professional customers.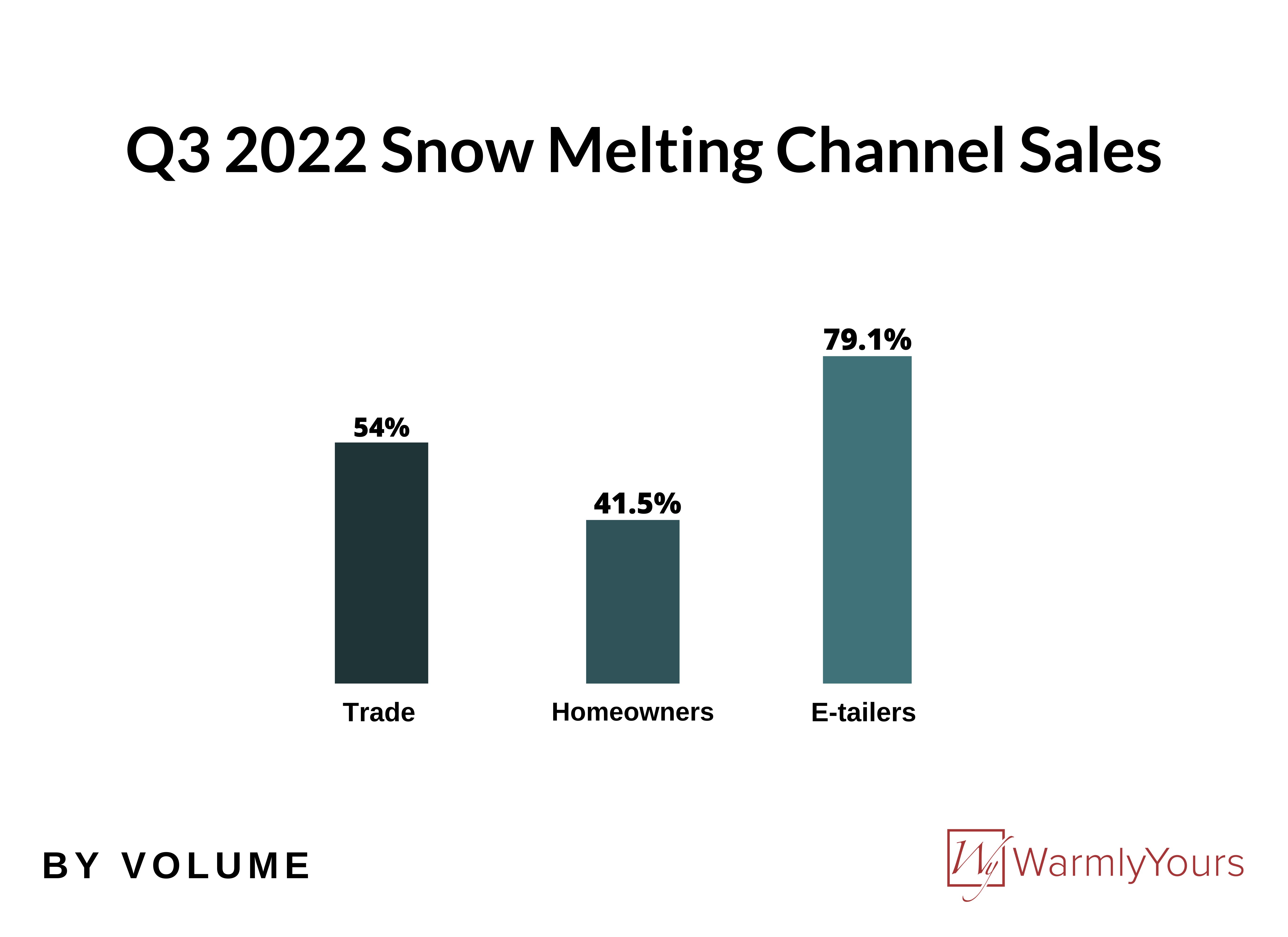 "One of the things that we really pride ourselves on as a company is our knowledge base," said Billen. "It took us more than 20 years to build it so you can rest assured that we're not going to let it go to waste. The more we teach, the more we benefit in the long run. A properly trained installer is going to result in dozens and dozens of happy homeowners throughout their career. I can't really call that anything but a win-win."
Over the past couple of years, WarmlyYours has launched an Installer Certification program for trade professionals along with a "SmartServices" division of the business that helps assist customers with every stage of a radiant heating installation (all the way from measuring the space to actually installing the heating elements). The Installer Certification program not only helps train trade professionals on the ins and outs of radiant heating installation (including snow-melting) but it also helps connect them with interested homeowners in their area looking for installation help.