Something you may not know about me is that I'm a sucker for cheesy monster and disaster movies. One of my favorite series is the "Jurassic Park" and "Jurassic World" movies. And yes, I saw the latest one opening weekend.
You might be asking yourself why I'm writing about "Jurassic Park," and what this has to do with plumbing? And no, it's not because of the guy who gets eaten while sitting on the toilet! Stick with me, I'm getting to the point.
This past weekend, I came across a hilarious internet meme featuring a scene from the original movie. It made me both laugh out loud and cringe because the truth of it hit a little too close to home.
The meme features the kitchen scene in which Dr. Alan Grant leaves the children, Lex and Tim, alone in the park building after successfully making the journey across the park through untold dangers — mainly the T-rex. You know the one I'm talking about — they're gorging on sweets and other food when a raptor appears, so they race to hide in the kitchen. The photo features Tim hiding behind an industrial kitchen cabinet with utensils hanging on the end, and the raptor is hunting him just around the corner. The meme denotes Tim, sitting and looking terrified, as "90s kids," while the raptor just has the number 40 on it.
As I said, I had a great chuckle right up until it sunk in that 40 was just a few short years away for me. Yikes! Where did the time go?
Now, I reach my point: BNP Media's Plumbing Group, which includes Plumbing & Mechanical, PM Engineer and Supply House Times, is launching our inaugural Next Gen All Star —Top 20 Under 40 contest.
We all know the plumbing industry is aging, much like our water infrastructure. Every person I talk to in this industry — contractor, manufacturer, rep or distributor alike — says the labor shortage is one of the greatest challenges facing the plumbing industry today. The average estimated age of a master plumber is 58 years old, and they are aging out, retiring faster than we can recruit and train apprentices. Our industry is "greying" and has been for a long time.
That's not to say there are not any young professionals out there making a difference. We wanted to find a way to highlight the work these Next Generation All Stars are contributing to this industry with the Top 20 Under 40 Contest. We will be spotlighting the young professionals that are driving the industry into the future.
All 20 winners will be profiled in upcoming editions of Plumbing & Mechanical, PM Engineer and Supply House Times.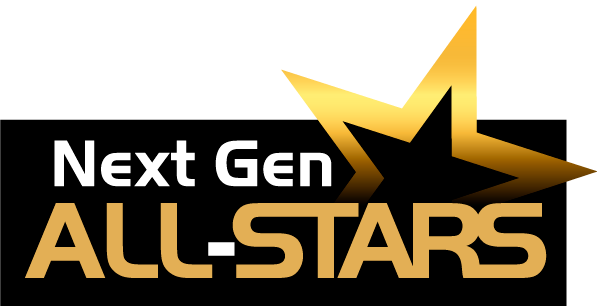 How to nominate an All Star
Do you know someone under 40 who is doing great work in the industry? If so, nominate him or her at www.pmmag.com/next-gen-all-stars.
It doesn't matter whether that person is a contractor, plumber, engineer, teacher, wholesaler, rep, employed by a manufacturer, etc. The contest is open to those working in all aspects of the plumbing industry. The nominee just has to excel in the workplace and vaguely remember what it was like using dial-up internet.  
Let's face it, my generation loves to be recognized, and this is a fantastic opportunity to reward these individuals for their hard work and fresh ideas. One of the goals of highlighting the youth of this industry is to help recruit more talented individuals to the trades. The next time you're interviewing a young applicant, you could mention that your staff includes one of the Next Gen All Stars and was featured in three industry publications.  
On the entry form, please share as much information as possible. This is one of those rare occurrences where bragging is encouraged. The more we know about your nominee, the more reason we have to include them amongst the best and brightest.  
There's just one catch: The deadline to submit nominations is July 17.