Time flies when you're having fun, I've heard. I can't believe it's already June! I've spent four of the last six weeks on the road, attending industry conferences, meetings, symposiums and ribbon-cutting ceremonies. While I'm thrilled to be able to attend these types of events again and see people in person, I'm looking forward to summer and the little break in my travel schedule. 
While all of these events were very different — some geared toward contractors, some for engineers, some for just the media — one theme remained the same: Training. It doesn't matter what aspect of the industry you belong to, training is top-of-mind for contractors, manufacturers, reps and wholesalers. 
For plumbing and HVAC contractors, it becomes sort of a survival instinct to combat the shortage of experienced plumbers in their local markets. Many of these businesses have stopped trying to swap technicians with their competitors and have instead focused on recruiting new employees with zero experience and putting them through an internal training program to home grow them, so-to-speak.  
Take Thornton & Grooms in Farmington Hills, Michigan, for example. Last October, the company established a paid in-house training program — Thornton & Grooms Academy — to train both plumbers and HVAC technicians in just five months with the help of Nexstar Network's Nextech Academy. To date, Thornton & Grooms has graduated 22 plumbers and 11 HVAC technicians from its fast-track training program. 
Now, Thornton & Grooms focuses on hiring candidates who best meet the company's culture and core values instead of based entirely on experience. 
"Talent is getting hard to find, and it doesn't do us contractors any good to just continue to trade talent around," says Matt Bergstrom, president of Thornton & Grooms. "It also provided a new energy to our team with the youth and the newness to the trade. The training program allows each graduate to accelerate the learning of the trade quicker because they have a solid base to build upon. Lastly, it set them up well to pass their journeyman's test in plumbing in 36 months, and to pass the core and specialty test to become NATE-certified."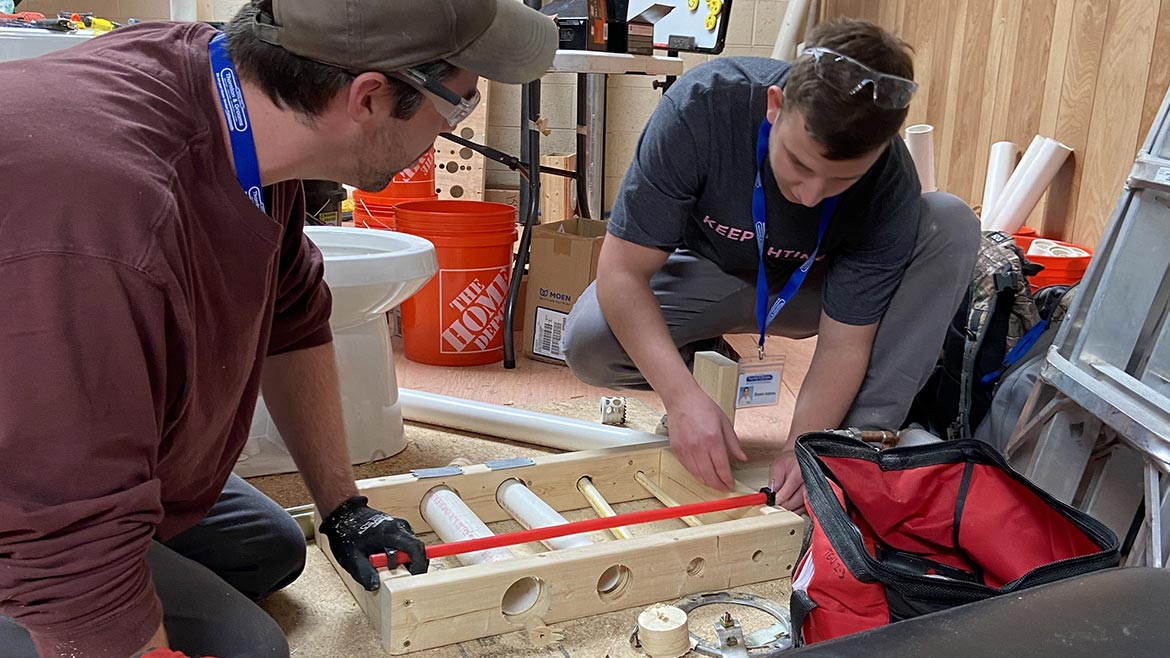 For more examples of contractors who have created their own in-house training programs and apprenticeships, click here. 
However, as I mentioned above, contractors are not the only ones upping their training game. For manufacturers reps, training is a way to enhance their value as a sales agency. In fact, J & K Sales in Manchester, New Hampshire, is so committed to training, it nabbed them this year's title of Manufacturer's Rep of the Year. 
The rep agency features a training facility which includes a 35-person seated classroom along with a live fire lab. But wait! There's more! Not everyone is willing to take their technicians out of the field for a length of time, and J & K recognizes that time is money for their contractor clients, so the rep firm took its training program on the road by purchasing vans and outfitting them to have the same live fire capabilities as its training facility in Manchester. 
"Sending people to us for training isn't always feasible," explains Chris DeWitt, president of J & K Sales. "we didn't want that to be an obstacle for us to get people trained, so we decided to outfit the vehicles. We've made a reputation for it. The more people trained, the better — they will be more comfortable installing and troubleshooting, and they'll have more confidence in the selling aspect of it. Training is paramount in what we do. That's what separates us from the pack."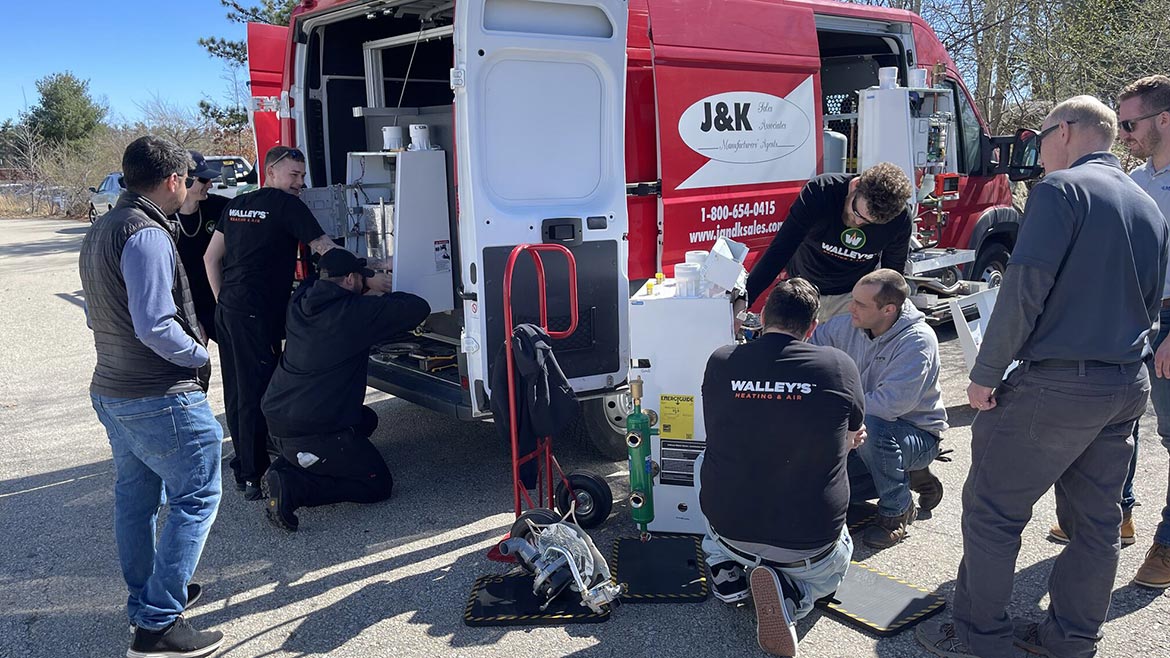 Brian Inserra, J & K's sales manager, went as far to say the company is "maniacal about training." It has a nice ring to it. To learn more about J & K and why they were chosen as our Rep of the Year, click here. 
With the pace this industry is changing, plumbing and HVAC contractors need to constantly be training to stay up-to-date with new technology and trends. There are great resources available to help train employees — from industry associations like PHCC to best practice groups like Nexstar Network and Service Roundtable to manufacturers and rep agencies. The better trained your employees, the less likely they are to make costly and time consuming mistakes. After all, time is money, so train, train and train some more!