"Hey Alexa, pour me a glass of water."
That's right, smart home technology has entered the bath and kitchen space. It's actually been here a while, but these new plumbing products have been getting lots of attention from consumers and contractors alike.
The National Kitchen & Bath Association and John Burns Real Estate Consulting's Kitchen and Bath Market Index Report released last fall shows continued demand for residential remodel services, despite the challenges facing the supply chain and ongoing price increases. In fact, the report shows that 89% of customers are shifting toward pricier items and high-end finishes. Among these increasingly popular higher-end products lies the growing customer desire for smart plumbing — Wi-Fi-connected, voice-activated and/or touchless — products.
One of the hardest jobs for plumbing contractors is staying up-to-date with the latest and greatest technologies, which means researching the latest trends and new products. Plumbing & Mechanical sat down with a few industry manufacturers to find out what the latest smart home plumbing products are, and why plumbing contractors should be offering them.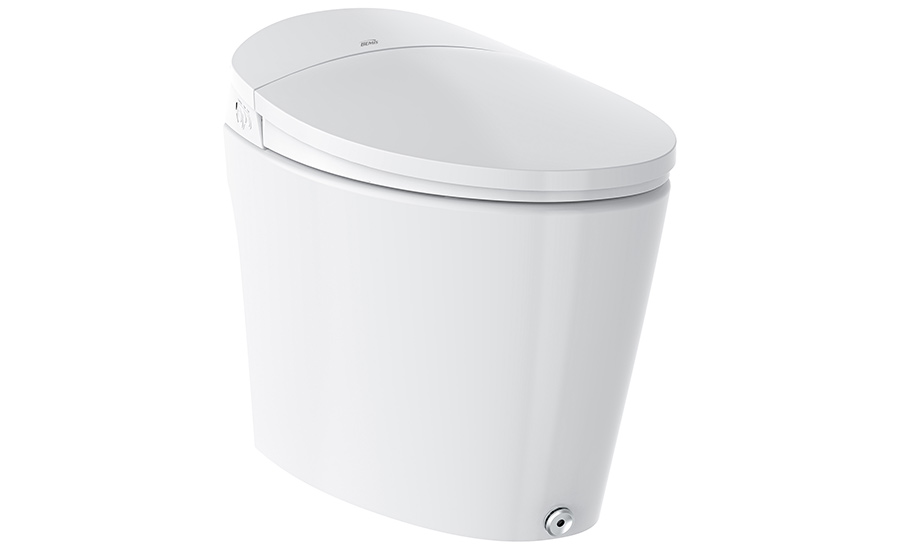 Historically, bidet-style toilets have remained largely a scarcity in the United States, though the COVID-19 pandemic has certainly spurred interest in these types of products. According to a report by Market Research Future (MRFR), the bidet market is projected to reach $2.51 billion by 2026 at a substantial CAGR of 5.39%, driven by the increasing importance placed on bathroom hygiene.
"Bidet seats and toilets have seen tremendous growth over the past couple of years," says T.J. Stiefvater, marketing director for Bemis. "The pandemic-induced toilet paper shortage initially spurred the increase, but with the continued focus on the home and wellness overall, more people realize the benefits of bidets. Once people experience a bidet, it really is life-changing. There is no doubt that water does it better, and more and more people in the U.S. are choosing bidets."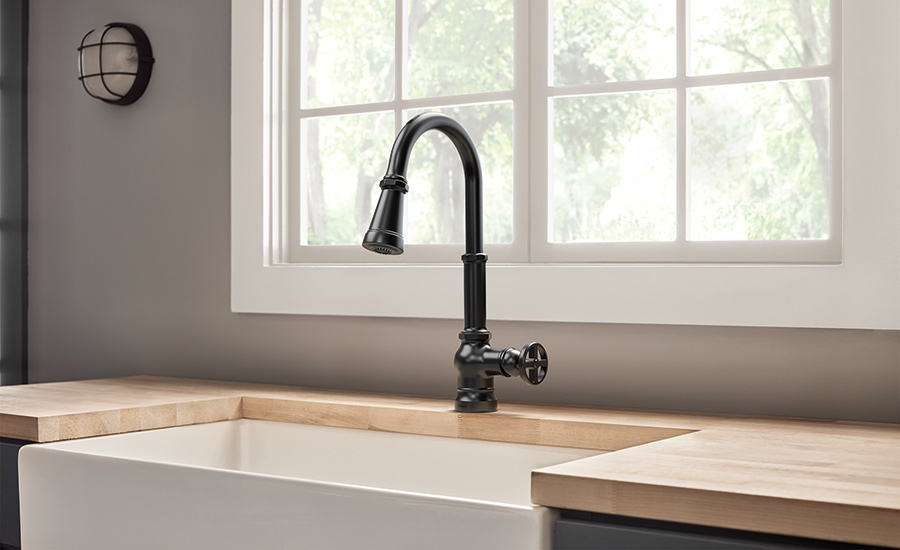 Touchless faucets
While touchless faucets have been the norm in commercial buildings for some time, it has been slower to enter the residential market. That is not the case anymore. According to the NKBA Design Trends 2022 report, tech solutions — like touchless faucets, voice-controlled and app-controlled products — will dominate the market over the next three years.
Moen understands this market trend, as its newest Smart Faucet with Motion Control can be controlled in four ways: Voice activation via a digital voice assistant (Amazon Alexa or the Google Assistant), smartphone app, the handle and a touchless sensor with enhanced gesture control functionality. Additionally, homeowners' water usage can be monitored and communicated through the smartphone app to help them understand their daily consumption so they can make changes, if they like, to improve their water footprint.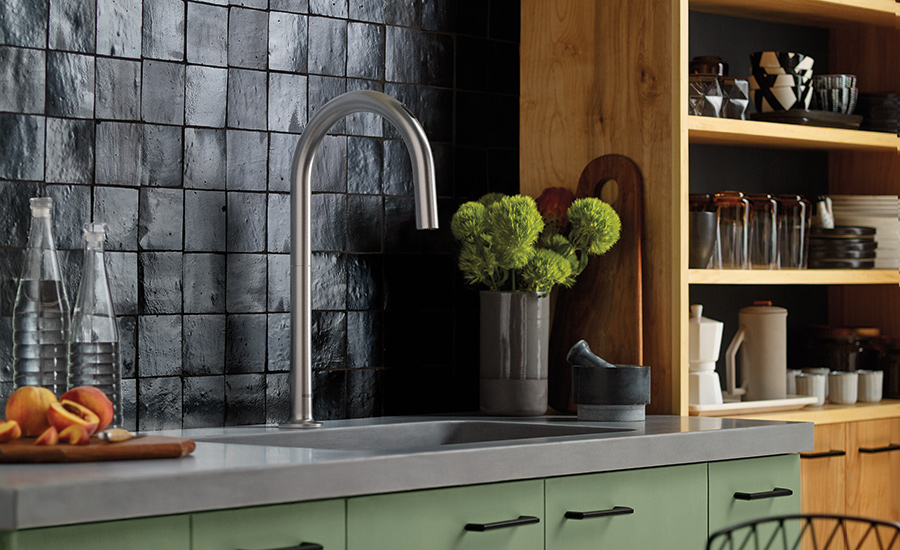 "Smart products have become increasingly more popular due to the desire for convenience and control in the home," says Emily Martis, senior product manager; smart kitchen and bath, Moen. "It's important to provide both touchless and connected options for customers as they are prioritizing cleanliness, flexibility and personalization in the kitchen and bathroom more than ever before. By offering more connected products such as those with smart water technology, it allows for peace of mind through automatic leak detection and avoiding costly repairs."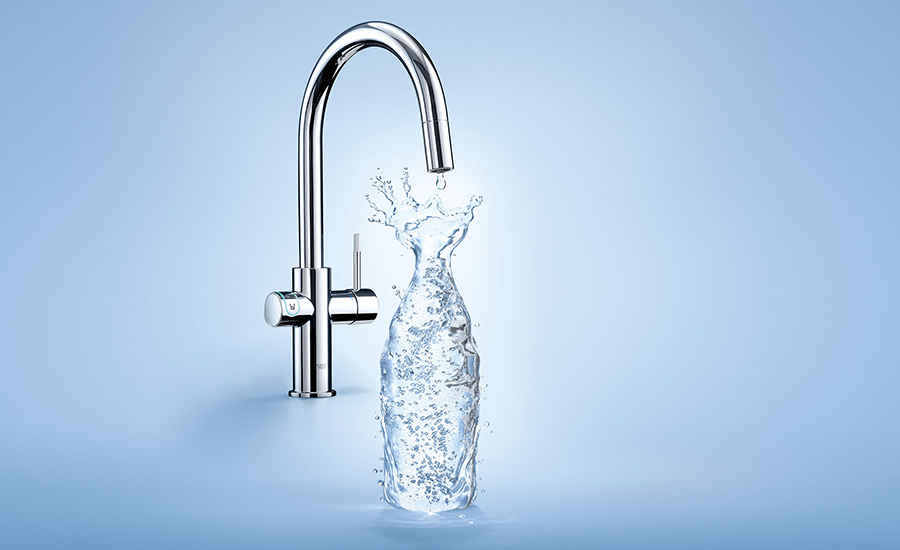 Water filtration and monitoring
Today's homeowners are both tech savvy and environmentally conscious. Therefore, they want connected, smart products that also limit energy and water waste. Grohe's Blue Chilled & Sparkling allows homeowners to connect through the app to monitor and track consumption and capacities.
"We are seeing that connectivity is playing an increasing role in the home with the capability for users to receive updates on their smartphones related to water consumption," says Rob Scott, leader, product planning and strategy, fittings, LIXIL Americas. "This technology is also being used to personalize one's water experience at home to eliminate single use plastics and provide filtered and chilled still, medium or full sparkling water which appeals to consumers' desire for a more connected and customized home."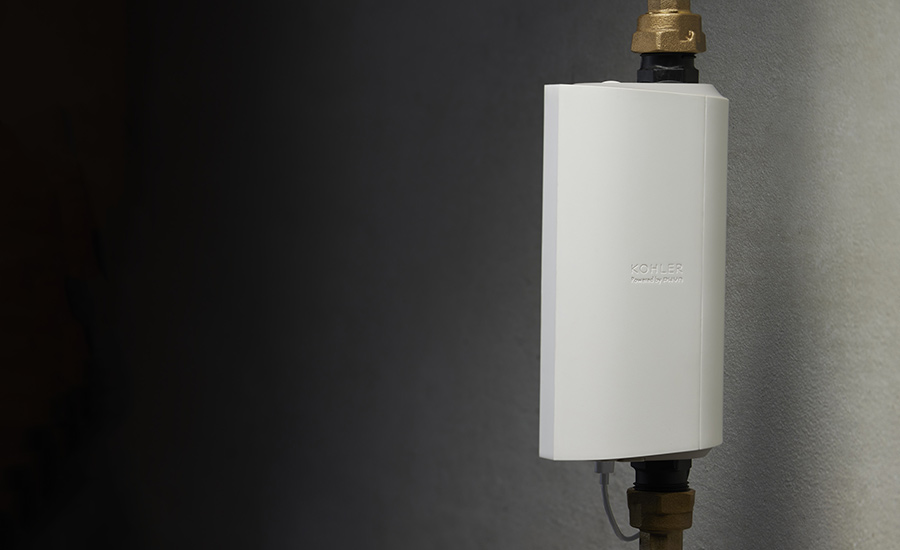 According to KOHLER's Senior Product Manager Huston Sprang, consumers are looking to technology for convenience and efficiency.
"Our research tells us nearly half of consumers agree that smart home products can make their homes more helpful and more than half of consumers agree that technology offers solutions that make their day move more seamlessly," he says. "At Kohler, our products in this category continue to evolve and create meaningful value to homeowners' everyday life, ultimately helping make people's lives better. Whether it's controlling a faucet via a user's voice, to controlling their shower from their phone or alerting them of a leak the plumbing category continues to enhance the wellbeing of the consumer. For Kohler, technology in the home must be additive, and not simply another gadget to distract or distress."
Sprang stresses that contractors need to be offering these smart plumbing products because studies show that is what consumers want.
"Consumers are looking for ease of control and more customization while creating experiences with their products it is important that contractors are able to support this ask of their consumer," he says.
Water usage monitoring is also increasingly important, he notes.
"We look at water usage monitoring in three ways: Protect, conserve and save," Sprang says. "Protect from insurance claims, which are $10,000 on average for water damage. Conserve wasted water, which the average household leaks can account for 10,000 gallons of wasted water each year. And lastly, save homeowners on their water bill, which can be done by resolving water leaks within the home.
"As water scarcity continues to become more of a widespread issue, it is important that we have a better understanding of our habits and how we use water in order to make improvements and reduce our overall use of water," he continues. "In addition by monitoring your water use, a user can also identify any potential plumbing problems that may exist by seeing water use from the fixture when it is not in use and allow them take the corrective action to get the fixture fixed and stop the waste of water."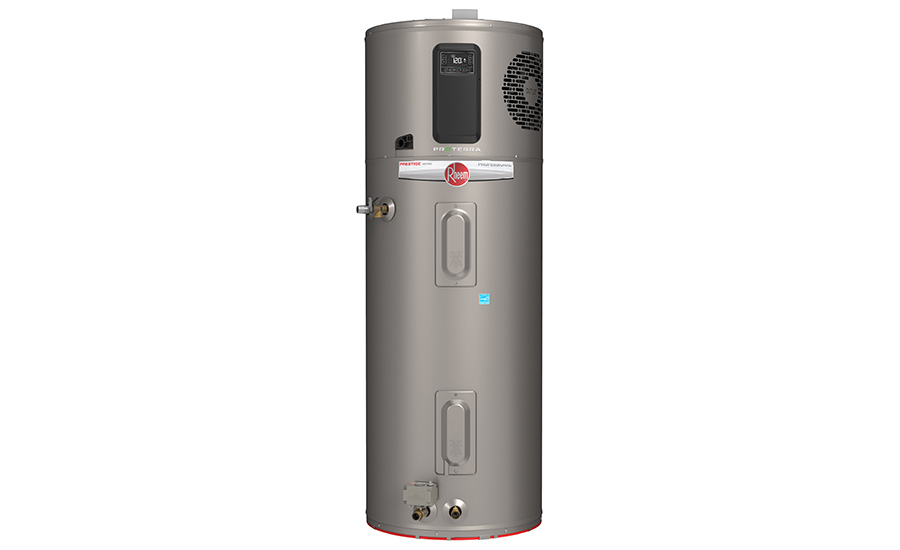 Rheem's ProTerra Hybrid Electric Water Heater is eco-friendly at up to 4.0 UEF. The smart water heater system is available in 40, 50, 65 and 80 gallons to support various hot water needs. With built-in EcoNet Wi-Fi technology, homeowners receive alerts about a leak with the built-in LeakSense water leak detection system with auto shut-off that limits water loss from the tank to no more than 20 ounces. Plus, the EcoNet Wi-Fi technology also allows users to adjust water temperature, track energy usage and set vacation mode all from a mobile device.
Courtesy of Rheem
Smart water heater
The smart plumbing revolution is not limited to only kitchen and bathroom products. It's also ramping up in HVAC and water heating equipment. Many water heaters on the market today connect via app and alert homeowners — and their contractor of choice — when something is wrong.
According to a report from Transparency Market Research, smart water heaters are expected to witness a huge growth rate from 2021 to 2031, driven by unique product features leading to consumer convenience. "Technological advancement in terms of upgrading the smart water heaters, by making the heaters energy efficient, will be viewed as an environment friendly option by consumers and is likely to be affordable in the long run. Consumers are expected to make the shift from traditional water heaters to smart water heaters," the report states. "Awareness about the benefits of smart water heaters among consumers is expected to increase the demand. Thus, manufacturers have an opportunity to cater to the rising demand for smart water heaters expected during the forecast period."
"Smart/connected products are increasing in popularity in the plumbing market as more consumers value being connected and receiving real-time notifications on critical systems in their home," says Christopher Freeman, senior manager connected products and grid ecosystems at Rheem. "For example, Rheem smart products can detect leaks and shut off the water before potential damage occurs for the homeowner. These connected features provide homeowners with an added sense of security and reassurance that they can safely leave their home for a day, a week or longer.
"We have also seen increase in a desire to be more sustainable and energy efficient in the home," he adds. "Rheem's products allow users to track energy, set heating schedules and automatically reduce the cycles of the heaters when an owner is away from home. Our customers in the market have shared, that with the increase in millennial homeowners, they are actively seeking connected and smart products throughout their home. Contractors who offer a comprehensive connected, smart array of solutions for customers are in an ideal position to potentially increase their sales and profits in the future."