Man has been using tools since the dawn of time — or just the Stone Age, really. However, that's still 2.6 million years of evolution from hammerstones, hand axes and more. Nowadays, plumbers and pipefitters count on their tools of the trade to get the job done and keep their customers happy and healthy. Let's take a look at some of the latest trends and drivers influencing plumbing and mechanical tool design today.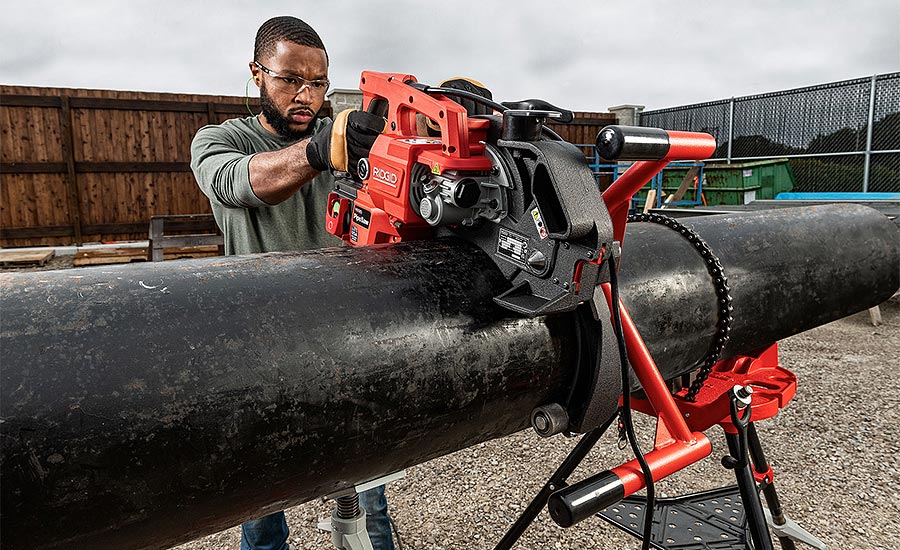 RIDGID's Feskanich adds the market is looking for tools that lessen the need for the operator to control and handle.
Efficient tools help combat labor shortage
According to Larry Feskanich, senior global marketing manager for RIDGID, the demand on skilled labor is overwhelming, which is driving the need for better efficiency on the jobsite. 
"There is a need for tools that will make common time-consuming tasks more efficient without sacrificing quality," he says. "While efficiency and quality are key factors behind tool design, we cannot forget about the ergonomic factor. Many tools required to do the job are heavy and hand-held resulting in operator fatigue. The market is looking for tools that lessen the need for the operator to control and handle."
Feskanich points to the shrinking skilled labor pool as people in the trades retire or move to other careers, as well as fewer young people choosing to enter to trades, which leaves a huge deficit. 
"The health and well-being of users is a priority for many companies, thus tools that reduce fatigue and risks are of the highest priority," Feskanich says. "Often, skilled labor is stretched thin. Therefore, there is a greater push for intuitive tools that require little training. This allows some tasks performed by skilled professionals to be handed to less skilled operators while still ensuring a quality output."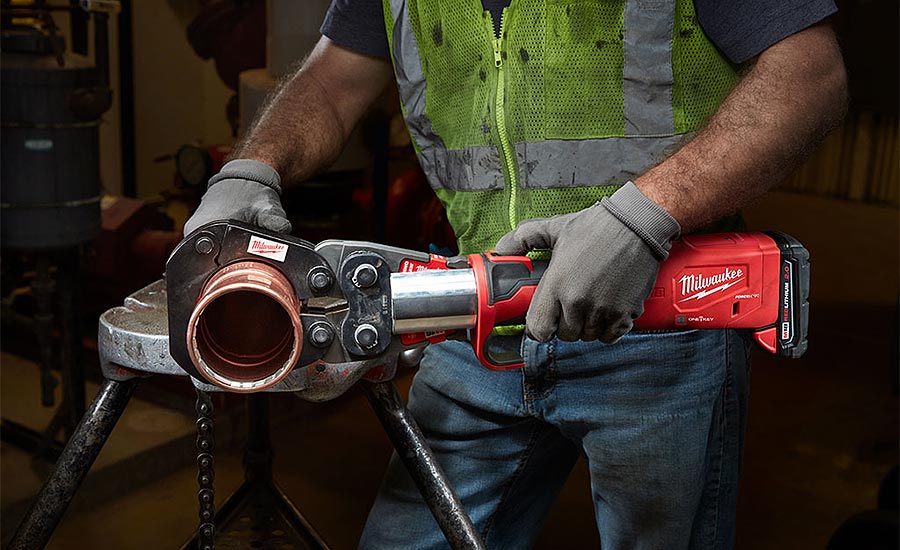 Milwaukee's Dietzel says when it comes to tools, contractors are looking for a partner to help drive overall efficiency in their businesses.
"Today's contractors are continuously driving to be more productive and to work more efficiently," notes Alec Dietzel, product manager at Milwaukee Tool. "Tools are a small percentage of an average contractor's overall spend in a year when you consider the costs of labor and materials that go into a job. And with a growing shortage of skilled tradesmen and the volatility in material prices that the industry has experienced throughout the past year, Milwaukee continues to design productivity-enhancing solutions that can make an impact on a contractor's bottom line. Whether it's the FORCE LOGIC press tools or the full lineup of PEX expansion tools, Milwaukee provides contractors more efficient alternatives to soldering, welding, and other traditional connection methods that are cumbersome, time intensive and require additional safety precautions." 
When it comes to choosing the right tools, Dietzel explains contractors are looking for a partner to help drive overall efficiency in their businesses. 
"There have been some recent factors that have amplified this desire, such as the shortage in skilled labor within the trades, COVID-19 impacts to both labor and material availability, and the volatility or the material costs," he says. "Milwaukee has taken the mindset of disruptive process innovation and taking that into more and more applications to help contractors respond to those particular challenges, such as taking our press technology into more applications such as HVAC and refrigeration systems, and driving efficiency in PEX installations with products such as the M12 Fuel PEX expander."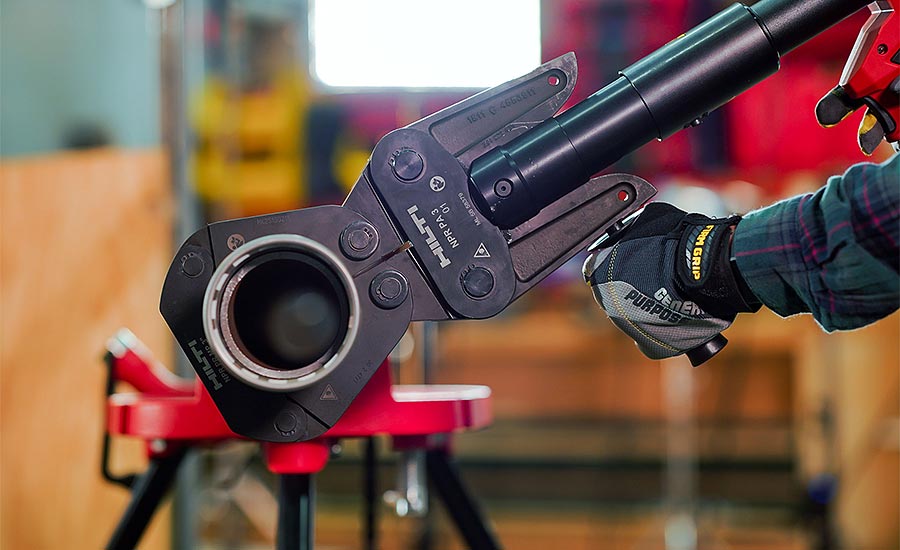 Hilti's Singh notes the limited availability of skilled labor coupled with the need to improve safety and comfort is shaping the demand for more compact, safer and more efficient plumbing and mechanical tools. 
 
Smarter tools
Contractors are looking for tool providers to drive productivity on and off the jobsite, Dietzel explains. Smart and connected tools help contractors in this endeavor. 
"They're really looking for ways to use data to plan, budget and manage resources in order to make data-driven decisions that can drive workflow efficiency," he says. "Milwaukee's ONE-KEY digital platform helps contractors customize, track and match their entire fleet of tools and equipment. This increases accountability across jobs, enables fleet optimization and also helps contractors stay ahead of things such as scheduled maintenance."
Khushboo Singh, product manager for Hilti, says the market is witnessing a shift to more efficient cordless solutions. 
"Over the decade, we've seen a swift shift to pipe press tools from the traditional way of connecting pipes, such as employing soldering, welding, brazing, etc.," she says. "This has resulted in using the simpler cordless pipe presses replacing the elaborate and labor-intensive welding and threading apparatus. A forward-looking tool design is mostly focused on improving compactness and ergonomics, as well as making the tool 'smart' (connected).
"Compactness helps ensure its better and easier to maneuver in tight or confined spaces, and also provides a good tool balance contributing less to fatigue when operating all-day, especially when working overhead," Singh adds. "Smart tools offer real value through relevant use cases and are a sought-after feature. With the increasing number of pipe systems, imagine a smart pipe press which offers a virtually mistake-proof way of joining pipes, helping to ensure proper and sufficient pressing."
Singh notes the limited availability of skilled labor coupled with the need to improve safety and comfort is shaping the demand for more compact, safer and more efficient plumbing and mechanical tools. 
"The other trend is the constant improvement or development in the plumbing products used, which means a need for continued investment and improvements in the tools to keep up with these evolving needs," she adds.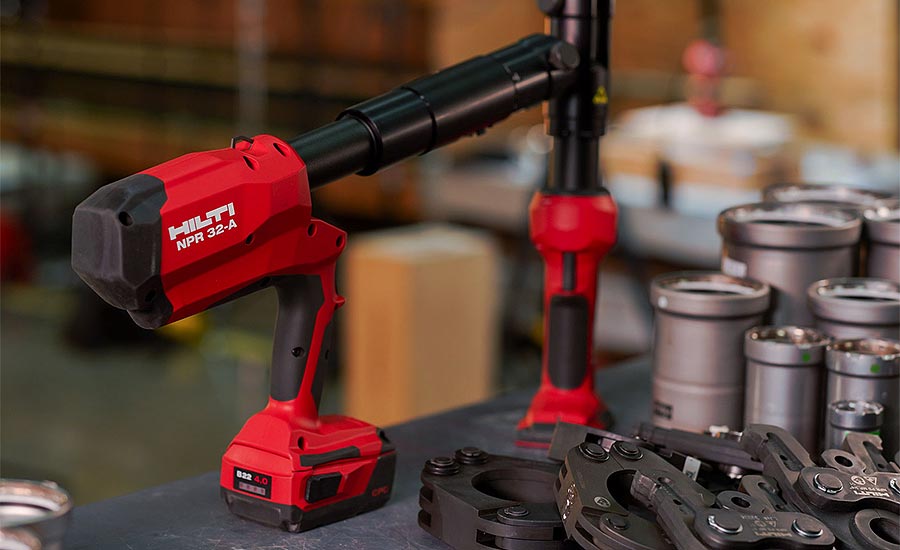 Hilti's Pistol-Grip Pipe Press Tool features a 350-degree rotating head, a safety locking pin, automatic jaw retraction and a pressure sensor which keeps the tool engaged until the right pressure has been achieved. 
 
Contractor insight
Many tool manufacturers get their ideas for tool design and improvements by going directly to the source — the contractors and technicians in the field. 
Feskanich notes RIDGID starts every tool design by working in the field with contractors, listening to their needs. 
"We know that the work contractors do is hard on their bodies and performed in demanding conditions, but it's not until you see a contractor working with a tool do you truly understand how you can make it better or offer a better solution," he explains. "Observation is important, but so is listening. Contractors are problem solvers by their very nature, so they are great at offering suggestions on what they need. Tool design is all about solving the problems contractors face and they are very upfront when it comes to expressing these problems. And we love that. A contractor once told me that a 'Complaining contractor is a happy contractor,' and there's a lot of truth in that. If they have someone to talk to, someone who will listen to them and work on solutions that solve their problems, that's a true partnership."
RIDGID's B-500 transportable pipe beveller concept was conceived by observing contractors in the field preparing the end of the pipe for welding. 
"The common methods required the operator to resist and control the tool while operating," Feskanich says. "In addition, the processes can be time consuming. Other methods require an open flame and cleanup afterward. Contractors needed a tool that quickly applies a 30°, 37.5° or 45° bevel angle on the pipe in a single pass without the additional effort to support the tool. Contractors also expressed the need to adjust the land width. The beveller has a simple, but effective depth-setting gauge.
"As the program progressed, the beveller performed so well that contractors identified another mode of operation where the beveller was fixed and pipe should rotate. So, our engineering team quickly created an adapter that mounts into a portable TRISTAND vise and fixes on the beveller. Continuous engagement during the development process with one project always creates conversations which lead to other pain points they encounter."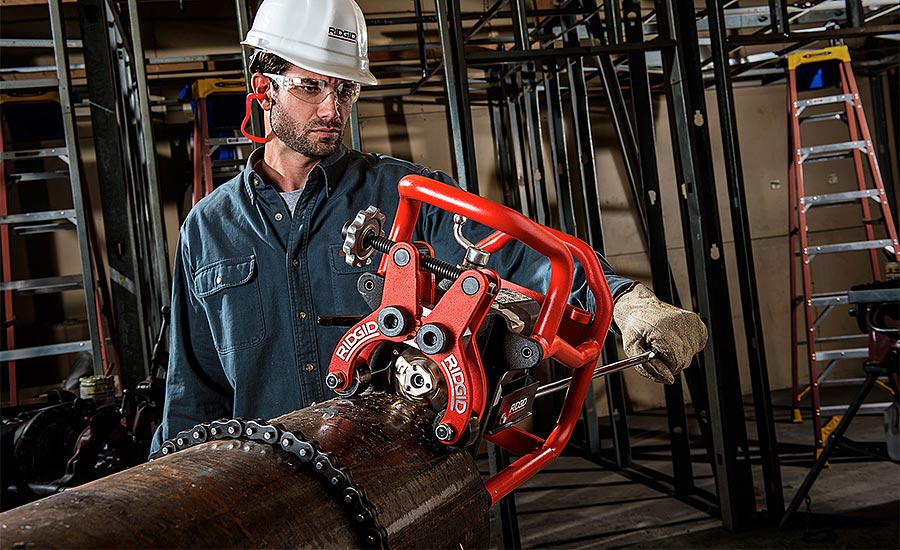 RIDGID's Transportable Pipe Beveller mounts to pipe 4-inches and up, producing quality bevels in 45 seconds.
Constant engagement with contractors who use the tools is absolutely vital, Dietzel says.
"We're obsessed with solving the problems contractor's face on a daily basis," he notes. "To really understand these challenges, you have to get on the jobsite and work side-by-side with the contractor who is actually getting the work done. Truly listening to the core trades and solving the problems that they face has and will continue to be the basis for all of Milwaukee's innovation."
This is exactly how Milwaukee Tool's M18 pipeline inspection cameras came to be. 
"One of the biggest challenges for contractors is in how they're able to capture and share their inspection recordings with inspection cameras today," Dietzel explains. "Our solution allows users to easily capture, create and share the recordings. The M18 500 GB Control Hub allows users to store up to 500 gigabytes of HD video and images in just one organized location. They can build and edit reports directly from the M18 wireless monitor, or also the Milwaukee pipeline inspection app on a mobile device. From the viewing device, they can trim the recording and easily share that recording via USB or to the mobile device using the app. This eliminates time lost from going back to the office, and speeds up the approval process on the work that needs to be done."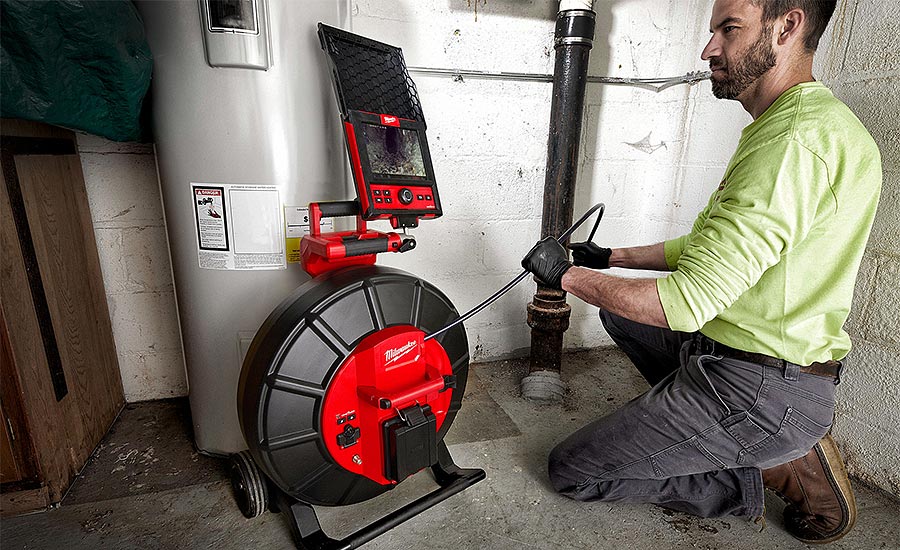 Milwaukee's Dietzel says one of the biggest challenges for contractors is in how they are able to capture and share their inspection recordings. 
Since it is the contractor who is going to invest the money, and it is their resources at stake, their needs should be at the very core of all tool design, Singh notes. 
"Because Hilti's business model is direct sales, we get to hear the voice of the customer every day," she says. "We appreciate when our customers offer candid feedback and we do try to incorporate them in our offerings. For every tool, we try to get detailed feedback from our customers to understand their pain points, and then we try to offer a comprehensive solution."
Singh listed a few examples of how the company has worked closely with customers to offer more useful features, including Hilti's pistol grip press tool, which came to be after customers said they wanted a larger capacity, more well-balanced design when working with larger jaws and actuators. The pistol grip also allows better maneuverability for locations with limited access. Additionally, Hilti customers expressed how they invested a sizeable amount of money for press jaws and rings, some of which was used for only one project. In light of that information, Hilti developed its Tool On Demand program, which allows Fleet customers to get any jaw or ring for a monthly usage fee without needing to purchase it. 
"Hilti's Fleet program for jaws and rings also includes annual inspections, along with repairs and replacements at no additional cost because we understand how big the investment is for our customers," Singh adds.

What's new
We asked tool manufacturers what contractors can expect to see in the market this year. 
"We recently launched a PCS-500 pipe saw that is the culmination of feedback received from contractors," Feskanich says. "The concept started shortly after we launched our B-500 transportable pipe beveller. Once the end-users started to realize the speed and efficiency gains of the beveller, customers started asking for a complimentary portable cutting solution with similar performance and efficiency. Continuous engagement with the customers led to a solution for a tool that secures to the pipe and cuts 1-inch to 12-inch diameter carbon and stainless steel pipe up to 1/2 inches thick. It has several features that makes setup and operation a breeze, and allows the skilled labor contractors to focus on tasks that require more time and effort."
At the end of May, Milwaukee Tool announced its new Streamline ACR press jaws for the M18 FORCE LOGIC Press tools.
"We partnered with Mueller Streamline, which is the leader in ACR tube and fittings, to take the benefits of FORCE LOGIC Press into the HVAC and refrigeration space," Dietzel says. "With traditional HVAC and refrigeration connection methods, contractors would spend valuable time configuring a nitrogen purge prior to brazing each connection. So, this is going to replace the brazing process, and it eliminates the hassles of the nitrogen purges, the combustible gases and the other consumables that are required to braze. And this, in turn, saves time and money, and helps to drive productivity with safety and eliminating that open flame from the jobsite."
"The need for efficiency continues to shape the plumbing space," Singh adds. "We are witnessing more and more pipe connections going the press way. This year, we witnessed some major developments along with new entrants in the refrigeration line press fittings segment. In response to this, the tool suppliers need to step up with their tool and related offerings."