The dawning of a new year has PHVAC industry experts cautiously optimistic about new opportunities that lie ahead in 2021. 
According to Kerry Stackpole, executive director and CEO of Plumbing Manufacturers International, the home repair, remodeling and DIY markets are poised to do very well.
"People are spending more time at home due to the pandemic," he notes. "Many more are working at home and, in addition, they are not spending money on vacations and entertainment due to travel and capacity restrictions. As a result, individuals are choosing to invest disposable income into home improvements — many which are plumbing related. This definitely creates an opportunity for plumbing manufacturers."
Stackpole cites PMI's most recent Market Outlook report, saying retail sales of building materials and supplies through outlets such as Home Depot and Lowe's continued to grow into the third quarter of 2020. Residential construction and remodeling remained healthy as well, according to various governmental and industry reports.
"There is a caveat, however, to this continued economic health," he cautions. "One thing that can dampen growth — especially through the winter months — is a lack of compliance on mask wearing and physical distancing. A lack of compliance that leads to spiking infection rates will lead to the need for government-imposed lockdowns. Lockdowns could have an adverse impact on employment and perhaps cause us to fall into a second pandemic recession, especially if Washington fails to renew financial support to those suffering hardship. But we're hoping Americans will heed the advice of public health experts on this matter and avoid these negative economic consequences."
Bruce Carnevale, CEO of Bradford White Corp., agrees with Stackpoles assessment, saying just a few weeks ago, he would have predicted the commercial market segment had the greatest growth potential as the economy recovers from the pandemic.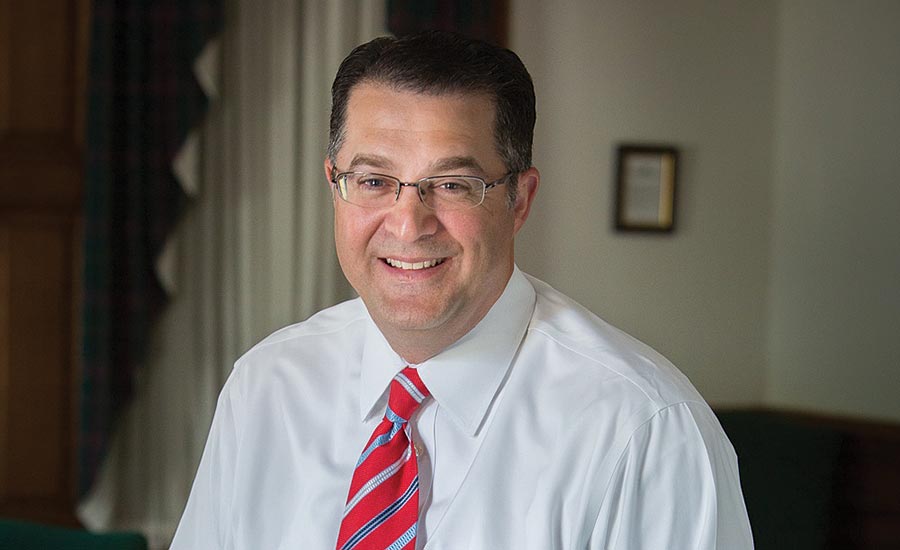 "The commercial segment was more significantly impacted by COVID-19 than the residential or even the industrial segment," he says. "However, now I'm not sure that's going to hold true. It really depends on how significant these second rounds of lockdowns at state and municipal levels become. But assuming that we are successful with the vaccines and we're able to move past the pandemic, I believe that is where we'll see the biggest potential."
Lower interest rates are offering access to the housing market for a broader group of people, so Bill Gray, president of Uponor North America, anticipates the single-family sales residential market to continue on a positive course.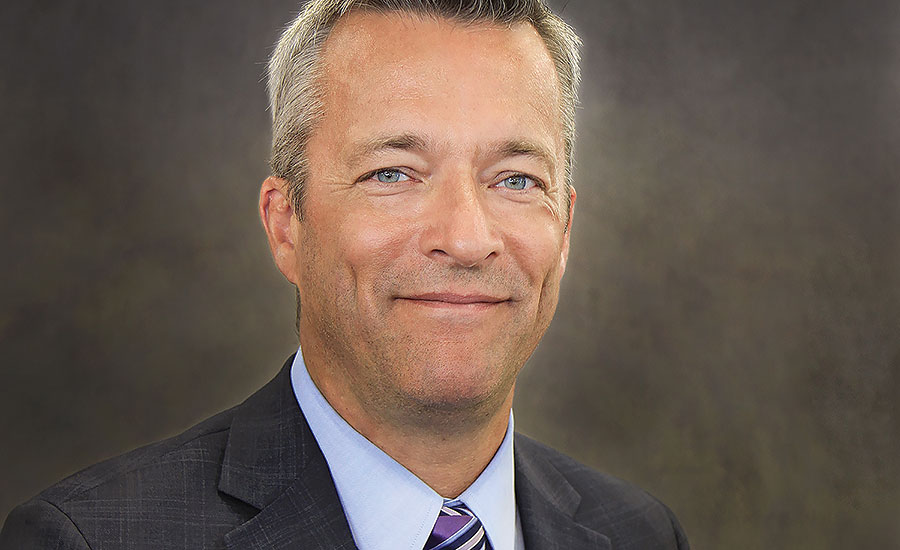 "The pandemic has triggered a heightened interest in hydronic heating and cooling because of concerns about both air quality and awareness about sustainability/efficiency," he adds. "Health care may also be a stronger market segment in 2021 as well."
Marty Silverman, vice president of marketing at  General Pipe Cleaners, expects drain cleaning to continue being a big income generator for contactors in 2021.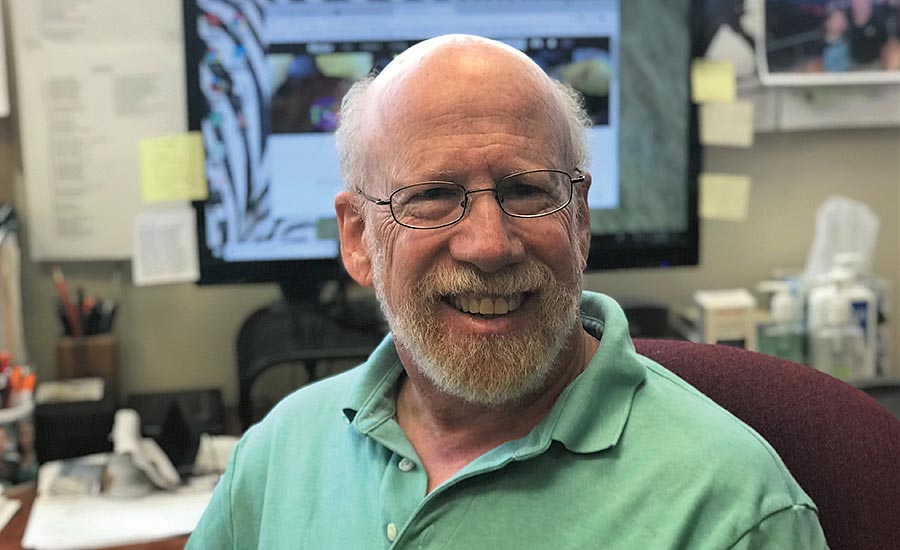 "Drains clog no matter the economy," he says. "With the shortage of toilet paper this spring, for instance, folks were putting anything and everything down drains. And it's apparently happening again this fall. Every drain cleaning contractor I've talked with is as busy as ever."
Disruptions and challenges
According to Dominic Sims, CEO, International Code Council, the biggest disrupter for the plumbing and heating industry is the ongoing pandemic.
"Due to increased interest in home renovations, in the short-term we are seeing delays in projects due a shortage of materials and products," he says. "However, in the long-term, the plumbing industry is being presented with a unique opportunity to innovate current designs and products. As society's habits continue to evolve as a result of pandemic behaviors, we can expect public restrooms to be redesigned with a greater emphasis on cleanliness. For example, touchless sinks and toilets will become more popular, along with deeper basins for public sinks in order to minimize splashing."
Stackpole agrees, saying many PMI members have reported increased sales of touchless products. There is also a demand for touchless ways of entering and exiting bathroom facilities.
"In addition, PMI members have innovated by making deeper sinks with steep basin walls, which ensures that water doesn't splash back onto the user or collect in bacteria-attracting puddles on the counter," he notes. "As you can imagine, this situation has created many design challenges for our industry, as well as innovation opportunities."
Lisa Riles, senior director of sales — commercial building services at Bell & Gossett, notes finding our way forward in a post-pandemic world will definitely be a challenge.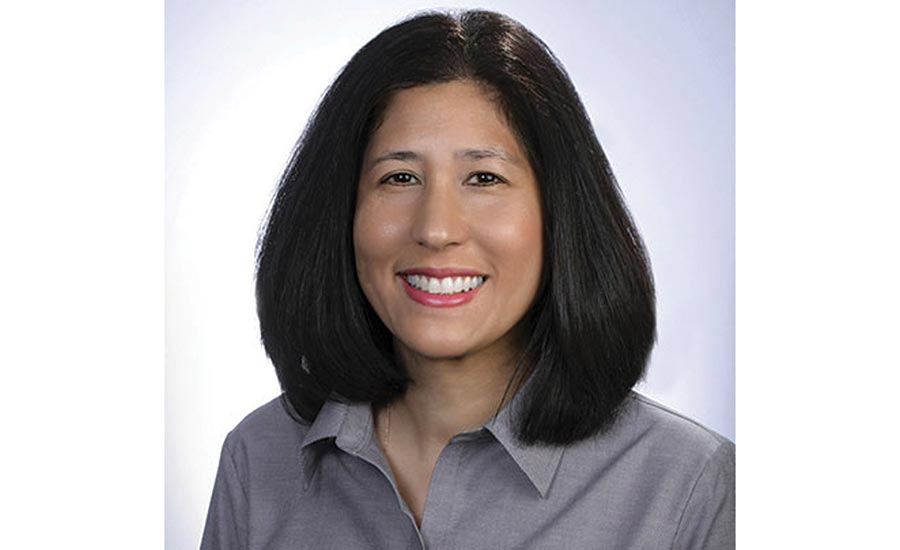 "Design-wise, improved indoor air quality is already a priority in commercial buildings, especially in health care and office settings where people are in close contact," she says. "With many commercial projects being postponed or canceled due to the economic downturn related to COVID-19, the pace of a 2021 recovery will pose another big challenge to the industry." 
"Undoubtedly, there are some areas in the market that have been severely impacted — hospitality is perhaps the biggest example of this," says Mark Chafee, vice president of government affairs and commercial and industrial project management at Taco Comfort Solutions. "The international crisis of COVID-19 has been a huge disruption to hotel construction and renovation work. Architects and designers, general contractors and mechanical systems installers — especially those who tailored their work specifically to hospitality work — are forced to wait, with lots of business on hold. Another part of the market that's similarly depressed is commercial office construction and remodeling. Two key issues emerge from these concerns: efficiency and ventilation.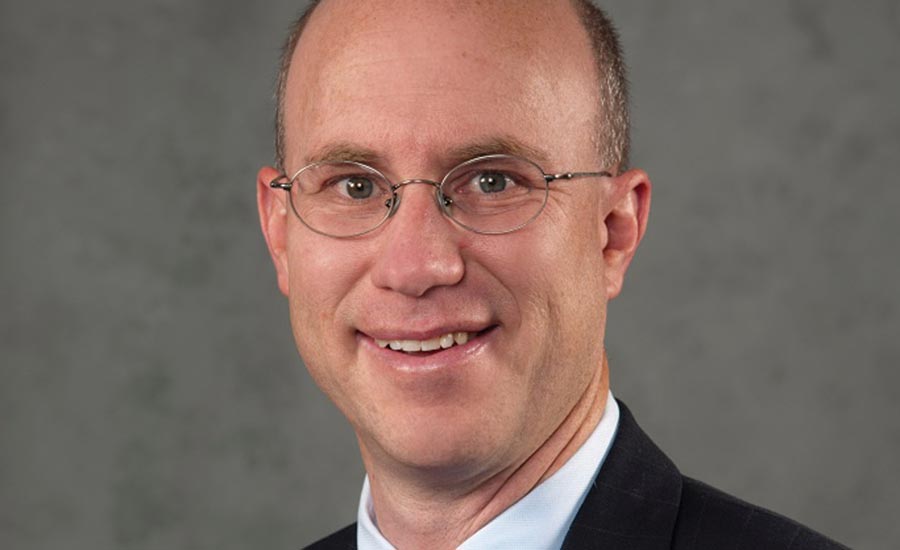 "If buildings are to remain in operation, then it's with a greatly heightened awareness of the financial importance of improving energy efficiency in concert with maintaining the health and well-being of anyone who steps inside the building," he adds. "Luckily our industry has the solutions to these rather complex challenges. So in that respect, there's a silver lining to the crisis we now face." 
Gray points to labor as the most difficult challenge ahead.
"In many ways COVID-19 has amplified challenges that were already there; shortage of skilled and semi-skilled workers, and it is difficult to attract young and diverse workers into manufacturing," he explains. "We are drawing from a narrow band of the labor force, which is not necessarily being replenished at the same rate the market is growing. Contractors are grappling with the very same labor shortage problems that manufacturers are, on job sites as well as service work."
"In the short term, economic uncertainty looms as the greatest potential disrupter," Silverman adds. "In uncertain times, contractors understandably hesitate making big purchases. Moreover, additional COVID-19 outbreaks could sow further doubt, undermining confidence and threatening profitability. In the long term, with mature contractors retiring — and fewer young people entering plumbing and drain cleaning fields — where will the next generation of trade professionals come from?"
Growth opportunities
According to Chaffee, 2021 will see the trend of strategic electrification continuing to expand.
"These initiatives are supported by more local utilities, state regulators, and would most likely be a key component of federal policies, especially if the new administration moves aggressively forward on the Paris Climate Accord goals," he says. "For our industry, that means more heat pumps. We've already seen the seismic market shift to mini-splits and commercial VRF systems; but these systems use distributed refrigerant, where refrigerant lines are run throughout the building to terminal units. Adding pounds of additional refrigerant into a system where the global warming potential (GWP) of R-410A is 2,088 will not be sustainable under the new climate goals. 
"This is where we see the continued growth of geothermal heat pumps, especially in community-based projects, along with hydronic-based air-to-water heat pumps having a major impact in future-proofing a house or building's HVAC system while delivering heating, cooling and domestic hot water production," Chaffee continues. "The best part is that the GWP of water is 0! Sure, you still need the refrigerant for the heat pump, but let's keep that at a minimum, factory sealed and outside."
Riles sees increased interest in remote monitoring, controls and connected devices to help maintain plumbing and HVAC systems. 
"This is expected to be a priority in the industry in 2021 and beyond," she says. "Monitoring the performance and the health of the equipment and overall system can provide opportunities to optimize overall operation. Predictive and preventative maintenance capabilities will be more critical with a challenged workforce and tightening budgets. Technologies that can prevent or control waterborne or airborne pathogens in buildings, such as UV technologies, will become more widely used with a greater focus on health and safety. Technologies that promote energy efficiency, such as ECM motors and variable-speed pumps, will also see renewed interest as a new Biden administration is expected to prioritize energy savings."
Carnevale agrees, noting 2021 is where the industry will start to see connected technology really take a foothold.
"Most of the growth in connected technology is going to be driven by the regulatory environment," he says. "Washington, for example, has instituted requirements for grid-enabled products, which requires connected technology for heat pump water heaters. Demand for the technology will begin to hit critical mass in 2021, so that is definitely poised for growth." 
Sims expects to see sustainability as a hot topic in the coming year. 
"We foresee technology and products that support sustainable and resiliency practices poised for exponential growth in the new year," he notes. "While environmentally-friendly products and technologies are not a new sector for the building industry, they have taken a back seat in the past few years. However, as the president-elect has made it clear that environmental preservation will be a priority and widely promoted, it is safe to say that we can expect 'green' technology to once again be at the forefront." 
Stackpole notes households, businesses and schools will continue to invest in touchless fixtures and other technologies to make restrooms safer.
"In the home, that may mean touchless faucets and toilets, while in a school, it might mean a complete redesign of bathroom facilities to make the experience more private and safer for the user of a public bathroom," he says. "We're also seeing a renewed interest in metal based anti-microbials that are toxic to bacteria for uses in hospitals, medical facilities, long-term care facilities and other environments."
What a Biden presidency means for the plumbing industry
As the country transitions into a Joe Biden presidency, there are two key industry considerations to watch for, according to Sims. They are Biden's support for an infrastructure package and workforce development.
"The president-elect's infrastructure platform calls for a significant investment in the country's water infrastructure, which would help ensure the public continues to have safe, consumable water," Sims notes. "His plan has also supported investments to repair water pipelines and sewer systems, replace lead service pipes, upgrade treatment plants, the construction of 1.5 million homes and public housing units. We also expect Biden to continue support for WaterSense, which provides water efficiency benchmarks for plumbing products."
Additionally, Biden has proposed a $50 billion investment in workforce training, including community college-business partnerships and apprenticeships.
"Programs to increase interest in the trades is critical for the industry, given much of the plumbing, mechanical and HVAC workforce reaching the age of retirement," Sims adds. "Without an emphasis on programs to increase interest in the trades, the industry could be facing a severe shortage of talent that will limit its overall growth and innovation. But given the expected makeup of the 117th Congress, significant investments in either infrastructure or the workforce will require bipartisan support. It's possible that these measures advance, but their size of scope could be curtailed."
Stackpole believes the Biden administration will find ways to work with Republicans on issues such as infrastructure. 
"Democrats are likely to include incentives or dollars for 'green' eco-friendly investment in legislation of this nature, which is good news for our member companies that make water-efficient and energy-efficient products," he says. "The Biden administration also will likely work to strike a less confrontational relationship with China and other international trade partners on trade and tariffs, which may result in tariff relief for our members. At the PMI20 Manufacturing Success Conference, a session hosted by the law firm Crowell and Moring, the presenters said they expect Biden to use tariffs as a tool to achieve certain concessions from China while being mindful of the adverse effect tariffs have on American businesses and consumers.
American businesses and consumers paid more than $58 billion in tariffs since the trade war began — that's about $1,277 for every family in the U.S."
Stackpole notes PMI has always found middle ground under both Republican and Democrat administrations, and he expects that to continue.
"We work to find solutions that protect public health and safety while reducing undue economic burdens on our members," he says. "Over the years, we have found excellent solutions through the WaterSense program, which will be supported by the Biden administration, and by finding ways to reduce the amount of lead in service lines, schools and homes."
Chaffee notes that the president-elect has made it clear he plans to rejoin the Paris Accord.
"This will likely mean more incentives for energy conservation, probably in the form of federal rebates for the purchase and installation of energy-conserving — and now, also, IAQ — technologies. This will also incentivize manufacturers to develop more energy-efficient technologies. Taco's ahead of the curve here. We were deeply involved in DOE's effort to bring about the labeling of commercial pumps, and now, we believe, the emphasis will again return to accomplishing the same for residential circulators. This will again focus attention on the need to replace remaining non-ECM pumps and circulators, with far more efficient ECM-powered equipment." 
Riles says product regulations that had been in the works but deprioritized under the Trump administration will likely be revisited under the new administration.
"For example, the expected rule by the DOE on standards for circulator pumps was stalled as it neared the final stages, but could see new life under a Biden administration," she says. "An anticipated focus on developing clean energy standards will impact the industry for decades to come."
These increases in regulations from DOE and possibly DOL, will impact all parties of the supply chain, Carnevale explains.
"While we do — and should — support good regulatory policies, we as an industry need to continue to work with the federal government to craft sensible regulations, which avoid the negative and unintended consequences which have impacted our industry in the past."
Preparing for the unknown
Gray notes that it is difficult to forecast any year, and, especially in a pandemic, there are a lot of unknowns. 
"We are looking forward to 2021 and hope we all find a little more normal in every aspect of our industry and lives," he says. "Never before has wishing people good health been so heartfelt and important as well as working together to ensure businesses are healthy and can support customers and employees. This is a really challenging time for our industry and the world. Our wish is 2021 brings big change for everyone and that at some point this year the critical part of this pandemic and its affects throughout our industry will be behind us."
Sims adds though our current concerns will not suddenly disappear with the start of 2021, the industry is in a much better position to address them.
"If there is any lesson to be learned from 2020, it's that the built environment continues to be our first line of defense against all types of threats — whether natural or man-made — and so investing in creating future-proof and structurally sound now will pay dividends when we need it," he says.