Since the Greenbuild International Conference is considered the world's largest trade show in the green building industry, many manufacturers wait until Greenbuild to launch their new products, setting the trends for the following year. Based on what was launched at the 2013 Greenbuild in Philadelphia, we should expect to see these 10 top trends in 2014: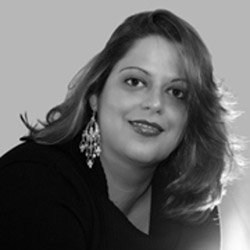 Andrea Vollf
1. More transparency. During Greenbuild, the U.S. Green Building Council released its latest version of LEED, known as LEEDv4. Among all the changes to the new rating system, material transparency is, without a doubt, the most important one, as it forces us to have a more comprehensive understanding of the products used in the building as well as where they are coming from.
2. Less greenwashing. LEEDv4 comes with new prerequisites such as metering and recording a building's energy and water use, which will help combat greenwashing. The easy-to-achieve credits have been replaced with credits that will have a more positive impact in the environment.
3. More integrated design. Since LEEDv4 comes with a credit that gives points for integrated design, we will see more collaborative work among different professionals in order to achieve a more efficient result.
4. Higher standards in plumbing and HVAC. Government legislation around sustainable plumbing products and energy-efficient HVACR equipment has led distributors to re-think the breadth and depth of product offerings, as well as plumbing and HVACR distribution.
On top of that, social media has contributed to the development of a more educated consumer who demands higher standards in plumbing and HVAC systems. According to those consumers, new products should not only have a higher performance but also come with better and more functional design.
5. Mergers and acquisitions. Last year was the year of mergers and acquisitions in the energy and plumbing industries. In 2014, we will see who will remain in the market and who will shift elsewhere.
6. More comprehensive health-care design. The health-care design industry is seeing a positive effect from LEEDv4's material transparency as it has increased the workload for everyone involved. It has generated more business opportunities as many manufacturers serving the health-care industry have moved from developing environmental product declarations to healthy product declarations.
7. Bring your own thermostat. Yes, more and more people are contemplating the idea of controlling their home thermostat via smartphones. While this project is still a pilot in California, we believe it will be available throughout the United States in 2014.
8. More energy-efficient solar products. As more and more homeowners are installing solar panels on their rooftops, the demand for more energy-efficient product continues to increase. Companies are now offering integrated support between solar and energy efficiency to their customers.
9. Increase in LED lighting. It's been proven that LED is the latest technology in the lighting industry, generating savings of up to 85% when compared to traditional lighting. As technology evolves, we will see more affordable, yet more precise LED lighting systems.
10. Better home automation. The residential market will continue to grow and expand as more homeowners are discovering the benefits of controlling their homes from their smartphones. Anything and everything in the house (alarm, audio, video, lighting systems and heating and cooling systems) will be available at a person's fingertips.
With so many great things to happen in 2014, it makes me wonder: What's next?
---
HELPFUL LINKS: