Sloan Valve Co. announced that Parthiv Amin has joined its organization as vice president, Marketing. The announcement was made by Kirk Allen, president and CEO.
"Parthiv brings leadership skills and strategic thinking to our company," Allen said. "His extensive experience in building marketing plans from the ground up will ensure that Sloan remains the global leader within our industry."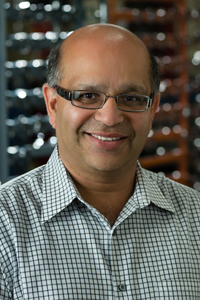 Parthiv Amin is the company's new vice president, Marketing. 
Amin, who has more than 20 years of global marketing and business development experience, will have responsibilities that include developing key strategies and formulating global marketing plans to ensure the continued success and profitability of the organization.
Prior to joining Sloan he worked at Enerpac as vice president, Global Marketing and Engineering where he built and implemented the company's go-to-market strategic plan. Before Enerpac, Amin was at Northern Power Systems as president of the Distributed Wind power market. He also spent four years as president of the Americas to the Wind Drive Systems entity of the Siemen's Corp.
 Amin graduated from University of Illinois at Chicago with a BSME in Mechanical Engineering and received an MBA from Loyola College in Maryland. He will be based in Franklin Park, Ill.