Radiant Heating & Cooling
New Products
SunTouch electric floor heating mat
SunTouch's Custom TapeMat electric floor heating mat is designed to fit the exact dimensions of any area and provide an easy installation. It comes preshaped to match the exact floor plan dimensions submitted and simply unrolls to fit the space with no cuts or turns required. Designed for a quick and easy installation, the open weave construction allows for a one-step application with thin-set or self-leveler.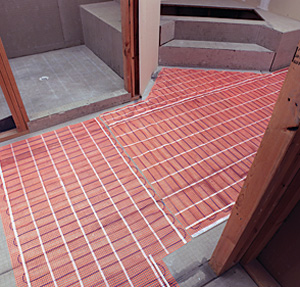 The mat is flexible and allows for adjustments as needed. Available in 120V and 240V options, it is UL-listed at 12-watts/sq. ft.


I want to hear from you. Tell me how we can improve.