Solar Thermal/Geothermal
Green Plumbing and Mechanical
New Products
WaterFurnace geothermal water heating and cooling
WaterFurnace's
Envision2 NXW Chiller provides water heating and cooling for a wide range of applications — radiant floor heating, ice melt, chilled water, fan coils. Available in 10- to 50-ton capacities, it features a control box with an emergency shutdown button and a user interface, temperature sensor wells, class J fuses for short circuit current rating up to 100 kA, and copper-brazed, oversized stainless-steel heat exchangers.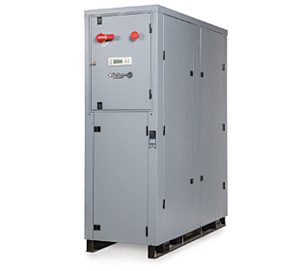 It is controlled using FX10 microprocessor controls, enabling an easy connection to a building automation system.


I want to hear from you. Tell me how we can improve.