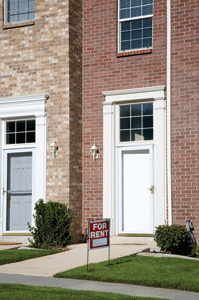 Photo credit: ©istockphoto.com/Rich Legg
In analyzing the 2014 industrial construction take-off quarter, we consulted industrial components expert Steve Letko regarding the geographical regions' growth and the intensity of the product components comprising anticipated overall end-use growth.
Although indicating a softening demand, particularly noted in the subdued commercial and public sector construction markets, he predicted ample availability of raw materials required for production would not impact the overall material cost or price factors in the early part of the year.
Letko's overall nationwide analysis revealed some growth in the U.S. as a whole during 2014. But his anticipation noted subpar peak levels reached after the end of the Great Recession. While residential construction growth, predominantly single-family housing at a roaring 26%  and multifamily building at 11%, will signify a major comeback, much of it will be dedicated to long-term leasing and monthly rental contracts.
Nonresidential construction (i.e., commercial, health care and light industrial) also will be a strong additive with an 8% growth factor. Office building construction will add 15%, while hotels and motels will supplement 16% additions. General commercial activities will be chiming in another 15%, while institutional development of all types will add on a modest 2%.
Nonbuilding construction (i.e., highways, bridges, dams, electric utilities and public works) will be down 9% from 2013; while electric utilities, caught in the coal-to-natural gas bind, will likely drop off materially with a thumping 33% from last year's level. However, this lull may signal a lofty rebound in 2015, as major new projects come off the drawing board.
This not only includes a growing number of natural gas terminals to ship America's abundant supply the world over, but a strong concentration of natural gasfield projects in the mid-Atlantic and Northeastern parts of the country. These two areas alone have more than $9.6 billion in planned natural gas-fired project starts. In total, close to $30 billion is being planned for 250 natural gas-fired projects (capital and maintenance by the end of 2014).
Region-wise, the South Atlantic projects the largest pickup activity with a total of 16% over 2013. In descending order, the Far West follows at 10%, Midwest at 7%, South Central at 8% and the Northeast at 4%.
Also looking like a sure bet are additional pipeline construction activities to interlock the expanding shale development with America's proliferated refinery matrix. These forecasts are based on official data by relevant agencies for 2014 scheduled construction starts. However, these targets are cautiously optimistic, barring the turbulence of unexpected and restrictive government policies, and the outcome of budget, tax and debt ceiling negotiations.
Renting or leasing homes
When assessing the major housing recovery occurring in 2013, some analysts believe that the homeowning of yesteryear is back on the comeback trail.
Nothing could be further from reality. Although overall percentages of mortgage-based ownership as opposed to rentals is as yet not clear-cut, it's estimated that residential new construction includes a significant and growing percentage of new buildings dedicated to rentals, or long-term leasing. Also becoming more significant is the purchasing of "homes for rentals" by foreign investors. There are two major reasons as to why this impetus toward a housing comeback will accelerate into 2014 and beyond:
1. The U.S. population is on track to reach the 400 million mark during this century. A combination of new generations and a fear of getting stuck with substantial mortgages during another housing recession, rather than "flipping" at higher prices, makes major additional "temporary shelter" in upcoming years almost inevitable.
2. With high unemployment an unpleasant economic factor, this makes instant mobility in filling job openings in various parts of the country a mandatory necessity. Such a situation guarantees rental residential homes and apartment buildings as the dynamic behind America's future residential construction.
Housing construction and all the amenities that accompany residences of today and tomorrow will continue to be the keystone that will keep general contractors, construction workers and a variety of subcontractors busy well into the rest of this decade.
Consumer demand to improve GDP
Despite temporary upward surges by the employment sector and existing housing sales/starts, which combined to paint a positive economic picture in early December, it's only the booming energy development that displays any consistency in ongoing forward motion.
Unfortunately, the hangover of unacceptable unemployment levels continue to clog the arteries of a reasonable postrecession recovery. Although optimists cheered an excess of 200,000 new jobs for October and November 2013, the critical percentage of those employed in the context of employables is still hanging near the postrecession bottom.
What is most concerning is 2013 preholiday consumer spending indicated a downturn from 2012's pre-Thanksgiving consumer demand activities. This occurred despite aggressive promotions and even "open store" doors in the previously sacrosanct Thanksgiving holiday. It indicates that the 68% factor of America's world-leading, nearly $17 trillion annual gross domestic product may be softening.
The overzealous projection of 3.6% third-quarter 2013 GDP growth may have been generated as tens of thousands of retail units were preparing inventories for a much better holiday buying season than the one that eventually culminated near the end of the year.
It also indicates the positive consumer savings rate that seemed to gain traction in late 2012, and in the early quarters of 2013, may be on the verge of exhaustion as 2014 beckons.
Although the automotive sector came close to a prerecession buying spree during 2013, this may have been more a matter of replacement for cars that had been held and maintained for a longer time period than the American public had gotten used to during the halcyon years of the late 1900s, and the early few years of the 2000s.
With the bulk of U.S. households stuck at multiyear income levels, an increasing percentage are depending on food stamps, medicine supplements and overtime where and when available, the big question mark to be answered as the New Year progresses is the impact of small businesses shedding personnel or cutting back by converting a substantial number of their employees into part-time workers in the face of Obamacare overload and increasingly restrictive regulations.
Productivity growth
In the wake of the great global financial crisis, most successful independent businesses pulled themselves up by their bootstraps by embracing the latest, most productive technology to lower costs and increase output. This included improved manufacturing equipment and techniques on the shop floor, as well as in the back offices and warehouses.
Unfortunately, this also required cutting back personnel in all phases of business and industry. This has been further complicated by Obamacare and the additional financial regulations imposed by Dodd/Frank, the Environmental Protection Agency and other business antagonistic demands generated by federal departments that are running roughshod over small businesses working effectively to keep their heads above water.
By necessity, this has put a crimp in hiring or even holding on to the level of employment that existed prior to 2008. With at least 70% of the nation's employables working for small businesses of all sizes, the percentage of jobs fulfillment has been bumping along near the bottom of the level that occurred in the latter stages of the President Carter era of high inflation, energy shortages and downsizing.
The following factors make a substantial improvement in the employment picture of the overall U.S. marketplace difficult, if not impossible to achieve during the upcoming years:
Productivity, which defines the cost of each unit of production or service per item, is constantly improving, for reasons previously mentioned. This would have happened without the recession but the combination of new technology, more effective streamlining all along the distribution channel and belt-tightening mandated by federal insensitivity to individual businesses' plight, has made the job seeker the fall guy of ever-tightening hiring practices.
The U.S. government's neglect of employment-intense end-objectives, such as rebuilding the national pipeline infra-structure, aggressively supporting "fracking" on government lands to accelerate energy development, and clearing the decks of agency pronouncements that also negate positive employment practices head-on will make the inevitable employment crisis even more tenuous.
America can't have it both ways. While the employment sector continues to writhe in despair is not the time to put even greater pressure on the millions making up the ranks of the unemployables. And expanding unemployment compensation, for which the President is now asking, does not provide a satisfactory answer.
---
HELPFUL LINKS: