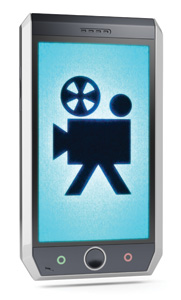 Photo credit: ©istockphoto.com/PashaIgnatov
A powerful story was all over the news earlier this year about a contracting organization's employees secretly videoed selling repairs and making recommendations. The experts who prepped the equipment had tested it and deemed the problem a minor one with a prudent, inexpensive fix.
The company ensnared in the sting ended up rocked to its very core.
Trade associations were quick to distribute the video to alert their membership and that's a good thing. It doesn't, however, tell you or show you how to avoid this kind of incident from happening to you.
Hey, it can happen to any business today with everyone having security cameras, smartphone video capability and aggressive media.
Do you remember a Christmas or two past when the video of the package delivery guy tossing a package over the fence went viral? It was a black eye that only a monster company could overcome. And even it suffered.
Whether you agree with the technique of shooting videos in secrecy or being caught off guard while on tape, one thing is for sure — you pay a price for not training your employees the right way and holding them accountable to nonnegotiable standards.
It has to be documented in training that you only offer ethical repair and replacement options. People can be tempted to do the wrong thing if they feel no one is watching or, worse yet, the company they work for is either condoning the behavior or rewarding it.
Just know for sure that whenever rating season rolls around, there's bound to be a local news station trying to ensnare the poor contractor or poor tech who is unprepared.
For the record, some contractors get exactly what they deserve for preying on the public. Make no mistake, it hurts our whole industry when a few unscrupulous contractors leave a taint on how we are perceived by the public. Just as it's unfortunate that some used car salesmen get a bad rap because those in their own industry tarnish them all with their unethical behavior.
But do these TV news stations do as great a job of congratulating the contractors who do the right thing? Typically, no! That's because it doesn't make for good TV ratings.
Whether you agree with this approach by the media is immaterial. You have to act as if it will happen to your company rather than hide your head in the sand and be unprepared.
So if I secretly videoed your employees, what would they be doing and saying? And if I showed you the video, would you be sick to your stomach or extremely pleased?
One way to minimize a lack of standards is to create detailed operations manuals. The ones I create for clients provide detail for each position at the company on what employees should be doing nearly 100% of the time. And with constant practice and buy-in, it does help minimize the damage these types of sting operations can cause.
Having your own training center — your own building will do nicely — will allow you to instill in your technicians what is the right recommendation for repair and replacement.
Mystery shoppers
However, even with manuals, training and role-playing, you can never really know what you're employees are doing or saying.
That's why I insist my clients put in place a Mystery Shopper Program. And you need to do the same at your company!
A Mystery Shopping Program is nothing new in the retail and food industry. They have been paying people for years to pose as customers to find out how well they deliver, in the real world, on company policies and procedures.
You, too, need a Mystery Shopper Program because you don't have sales, operational and technical standards in place. Without verification from a third party, you don't have impartial observation from the real world to protect yourself. With third-party verification, and making sure your employees know you're doing it, you can help them stay on the straight and narrow. Without it, you won't really know for sure what is happening in the field.
How does the Mystery Shopper Program work to benefit the company, the staff and the customer?
Mystery Shoppers may be receptive to having small groups of trainees come to their home if there's a reward in it for them. This would allow company trainers to more closely simulate "real game conditions" that go beyond what can be taught in training centers alone.
Mystery Shoppers help avoid the danger that can be created when techs and system engineers get a bonus for selling and they're tempted to sell unethically.
Mystery Shoppers help identify specific coaching needs. They also enable companies to catch techs and system engineers doing good work.
Mystery Shoppers help verify that sales and operational standards are being performed in the real world at the highest-level of performance desired.
Mystery Shoppers can be a valuable tool in converting dissatisfied customers into an asset to the company.
Mystery Shoppers can be trained to call your office to verify compliance by the CSRs to their operations manual and, in particular, their scripts.
Find out what is and isn't being done in your company before someone else does. That way you and your business can avoid the severe consequences.
You can do everything right and stuff will still happen in the real world. If you want to go to the next level of preparedness, think about some video coaching to enable you to respond to allegations raised by the media.
You certainly don't want to be learning how to do this while under fire in front of a TV camera.
---
HELPFUL LINKS: