Hydronic Technology
Latest News
Vendor & Supplier News
Ferguson welcomes Byron Woodard as new CMO
Ferguson recently welcomed Byron Woodard as senior vice president and chief marketing officer. Woodard is responsible for the strategic direction of the company's marketing initiatives including market research, branding, advertising, digital strategy, social media, public relations and corporate communications.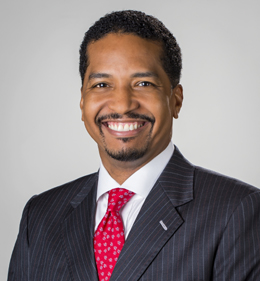 Byron Woodard
Woodard is a seasoned marketing professional with more than 18 years of experience. His background includes positions with Merrill Lynch & Co., M. R. Beal & Co. and BDO Seidman, LLP. Woodard comes to Ferguson from McGraw Hill Financial - Platts, where he was the vice president of global marketing.
"Byron brings a new perspective to Ferguson's marketing strategy," said Ferguson CEO Frank Roach. "His proven track record combined with his marketing management experience makes him the ideal candidate for CMO."
---
HELPFUL LINKS:
Source: Ferguson


I want to hear from you. Tell me how we can improve.