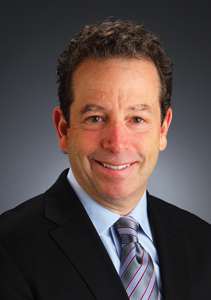 Milwaukee Tool President Steve RichmanPhoto credit: Milwaukee Tool Corp.
Plumbing & Mechanical interviewed Steve Richman, president of Milwaukee Tool Corp., June 13 during the company's 2013 New Product Symposium in Milwaukee. Richman, who became president in 2007, previously was president and CEO of Werner Co. He had been president and general manager of Skil and Bosch Power Tools. He started his career in 1982 with Black & Decker.
PM:Where do you see the greatest opportunities for plumbing contractors in today's construction market?
SR:When we look at the market today, all of us are seeing that the upside is finally here. Is that nationally? No, we also understand that specific geographic markets are doing significantly better than other markets throughout the United States and Canada. Some are really humming. From the plumbing and mechanical side, our viewpoint is the same: We ask ourselves what we can deliver to help contractors be more profitable, safer and more productive on their jobs across the board.
There's no question that the residential side is extremely strong in some pockets. Southern and Northern California, Texas and Miami are starting to come back. You have this market here in Wisconsin, which is on fire right now. On the remodeling side, we're seeing the activity almost on a national basis. Is it getting back to the levels that residential and commercial construction hit during the boom time? No, it's not. However, the increase year over year continues to be very strong.
Our relationships with MCAA and PHCC are helping to tie us to the growth we're seeing. The contractors help us understand what their needs and requirements are, and how we can deliver on those needs to drive their productivity, profitability and safety.
PM:When Milwaukee Tool is field testing its power tools, what do you find matters the most to plumbing contractors?
SR:What's very apparent to us is that we're talking to smart people. They can clearly tell us more about what their problems are and where we are not living up to their expectations than we had ever imagined. If we're on the job or we bring them to our Brookfield, Wis., headquarters for our Milwaukee Tool innovation tours, we get their viewpoint on where we are and where our product road is in the future.
What we see on the job is where we are not addressing their unmet needs. That's a big part for us. That's us observing what they're doing and how they're doing it. Whether it's in a prefab shop, a maintenance situation, or a residential or mechanical opportunity, we're asking how can we address these needs differently and deliver a solution to be able to solve their problem.
Ergonomics, performance, quality and durability are the ante. If you don't do those things, then contractors are not going to view you as a credible brand. Where we want to win is to change the game from a productivity standpoint. That is really our core strategy on the hand tool side, for example, with new pliers that solve problems.
If it's on the thermal imaging side, it's how we can do predictive maintenance differently than we've done it in the past and provide a greater value. If it's on the power tool side, it's how we can drive more productivity and safety, whether it's with one of our PEX products, a press tool, copper tubing cutters, PVC shears or our new FUEL products.
PM:Have innovations in battery technology and motor speed reached their plateau or is there still room for growth?
SR:We look at this question differently than other tool companies might. It's not about a battery, a motor or the electronics. It's about that ecosystem and how they all work together.
We've had other companies in the industry launch tools with a brushless motor and their products don't perform as well as a tool with a brush motor. That's important because people will take great battery technology and not get the most out of that battery, take great motor technology and not get the most out of the motor. Lack of electronics means the tool overheats or doesn't perform to the limits.
When you ask if we have reached their limits, we're not even close. The battery technology will continue to evolve. Our vertical integration on the motor side will continue to evolve. The electronics side will continue to make products more powerful with more overload protection and allow them to become smarter. How that whole ecosystem works together is going to drive the results and the performance of the product.
PM:What will be the next big trend in hand tools?
SR:The products we've introduced have been all about helping users save time so they can solve problems and be more productive. From a Milwaukee Tool ink marker that will allow someone to write through dust or grime to a knife system with replaceable blades inside the unit, we will continue to introduce hand tools into the marketplace.
The evolution to us is that more functionality will be built into every hand tool. We want to try to reduce the number of products in the tool pouch or the toolbox that users otherwise would have to carry to the job.
PM:Do you see plumbing contractors making greater use of instrumentation, such as thermal imaging?
SR:The change in the game will occur as more plumbing contractors look at predictive maintenance and technology. We ask ourselves how we can bring more value to them. As price points come down on thermal imaging and the technology continues to improve, we may go from a point where one contractor in 50 has the instrument to where a contracting company could have one on every service truck.
That's how the game will change: The value continues to increase, and the opportunities to use thermal imaging continue to increase at the same time.
PM:Milwaukee Tool won a Leader in Sustainability Award last year. Why is this recognition important to your customers?
SR:When you talk about battery technology and all the batteries being put in the marketplace, the sustainability piece becomes extremely important. Our approach is a little different. Anybody can come up with a process to recycle batteries. But if a company can leverage the technologies of the battery and motor plus the electronics for longer cycle life, then the number of batteries you will have to dump as waste is going to be significantly less.
PM:What can plumbing contractors expect to see from Milwaukee Tool in the remainder of 2013?
SR:For us, it's more than 2013. It's really a commitment to bring next-generation products and technology to users in every business unit from hand tools to test and measurement to accessories to power tools. We'll continue that commitment as we go forward from everybody in our company — from marketing to engineering to our jobsite solutions team that partners with plumbing and mechanical contractors throughout North America.
In terms of specific products, we'll have products that will change the game in how contractors use tools. Today, they can use a Milwaukee FUEL cordless SAWZALL Reciprocating Saw that will out-perform the corded products out there. That means they can forget about the cord completely for most kinds of applications. Next year they will see a larger and more significant continuation of this strategy toward plumbing contractors.
PM:What is Milwaukee Tool learning from Facebook and Twitter?
SR:We are heavily involved in, and will continue to invest in, all forms of social media from Facebook to Instagram to Twitter. We learn a fair amount from these platforms today in terms of comments and feedback. The biggest opportunity social media provides us, however, is that anytime a question or issue arises, we can respond immediately whenever we hear about it.
The other opportunity from the social media side is just understanding what's going out on the blogs, what people are saying and what the trends are. For us, and this is still true today, where we learn the most is when we're belly to belly with contractors either at a counter day at a supply house or on the job.
PM:What distinguishes Milwaukee Tool from other tool manufacturers?
SR:We don't think of ourselves as a power tool company. We view ourselves as a solution provider. That's why we got into the power tool business. That is why we make hand tools, test and measurement instruments, accessories, and other types of add-ons and will continue to do so down the road.
For us, it's about being able to understand the needs and requirements of plumbing and mechanical contractors from the time they wake up in the morning until the time they go to bed at night. We want to deliver solutions to them, partner with them and become a member of their family along the way. We believe our relentless focus on users of our products clearly differentiates us.
The second piece that is just as important is our people. Our people understand our strategy. They're not only smart, they're passionate about this business and about delivering innovative solutions to our users.
PM:If you had only one piece of business advice to give to plumbing contractors, what would it be?
SR:First, it's important for us to learn from them. The more they can tell us about how we can help them make more money and be more productive — and think outside the box — the more we believe it will all work. We really believe in partnerships.
 The more they can develop partnerships with distributors and manufacturers, the more they can be profitable and more leading edge. As a company, we can become more leading edge and profitable at the same time, which will give us the ability to invest more in their business.  
---
HELPFUL LINKS: