Congratulations to Ralph Suppa on celebrating 25 years with the Canadian Institute of Plumbing & Heating (CIPH). He joined the organization on June 6, 1988, and has since then played a key role in the development of CIPH programs. Suppa has worked closely with industry members, allied associations and government over the past several years to develop codes and standards. He was appointed president and general manager in 2002.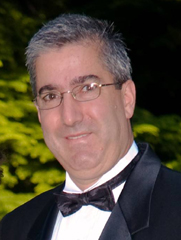 CIPH President and GM, Ralph Suppa celebrates 25 years.
During his career with CIPH, Suppa has also managed the Canadian Hydronics Council (CHC), the Plumbing Industry Advisory Council, the Canadian Advisory Council on Plumbing (PIAC) and the Canadian Advisory Council on Plumbing (CACP), as well as the Education & Training Council (ETC), the Manufacturers' Division, the Membership Committee, the Annual Business Conference (ABC), the Canadian Association of Pump Manufacturers (CAPM), the Canadian Water Quality Association (CWQA), and CIPH Ontario Region.
A dedicated association executive, Suppa is a graduate of York University in Toronto and holds a Certified Association Executive (CAE) designation from the Canadian Society of Association Executives (CSAE). He is also a Past President of the Trillium Chapter of CSAE. Most recently Ralph has been appointed to the Board of Directors of the National Association of Wholesaler Distributors (NAW) Institute for Distribution Excellence.
---
HELPFUL LINKS: