Hydronic Technology
New Products
Plumber glove with Kevlar
The patented ActivArmr Plumber glove (97-005) gives the ability to slide materials in your hands while providing an ad-vanced fingertip grip and the combination of protection, comfort and durability. Using Ansell's patented Knitted Variable Stitch Design with DuPont Kevlar, the ActivArmr Plumber glove provides barehanded dexterity and best-in-class cut pro-tection. The foam nitrile coating, along with reinforcements in the palm and fingertips, protect against warm pipes and prevent the slippage of pipe and other materials. An HVAC glove also is available.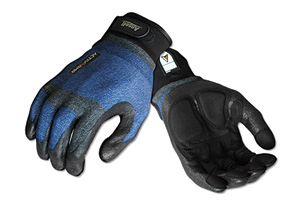 Ansell Construction. www.ansellconstruction.com/ActivArmr.aspx


I want to hear from you. Tell me how we can improve.