Hydronic Technology
New Products
Adjustable telescoping boiler light
Larson Electronics' Magnalight.com introduces the WALBL-1000WMH Boiler Light with right angle extension arm. It pro-vides effective illumination in large-scale boiler maintenance and servicing activities. The WALBL-1000WMH features a maneuverable mounting system that includes an extra-heavy base for stable placement, four locking solid wheels that can roll over steel grate flooring, and an extendable tower arm that can be adjusted vertically and angled to fit the height of common boiler access doors. It is designed to fold over and lock into a variety of angled positions.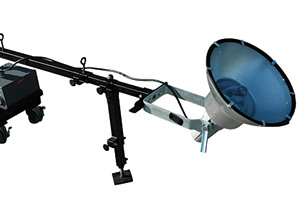 Larson Electronics. www.magnalight.com


I want to hear from you. Tell me how we can improve.