Proud Of His Roots

(Photo credit: Dragon Plumbing.)
Stalking usually is a bad thing.

In the case of Neil Thomas, the owner of Apopka, Fla.-based Dragon Plumbing, stalking produced the opposite result.

Two days after Thomas debuted his 2010 Mercedes Benz Freightliner, an admirer took a liking to the newly minted service van.

"The second day on the road, we get a phone call that somebody was following the vehicle and wanted to book a service call," Thomas states. "I'm fine with that kind of stalker."

Thomas, who runs a four-truck fleet with his wife, Anna, out of this Orlando suburb, gets plenty of questions about the red dragon logo on the side of the truck. The dragon pays homage to Thomas' roots in Newport, South Wales. 

"The flag of Wales has a red dragon on a white and green background," explains Thomas, who was an engineer on luxury yachts in Great Britain before coming to the United States 20 years ago. "Where I'm from, there are a lot of Red Dragons. There is Red Dragon Taxi and Red Dragon Electrical. I figured it might be the best way to go."

Response to the artwork, designed and wrapped by David New at Orlando-based Vital Signs, has been outstanding with a dash of disbelief sprinkled in.

"You pull up in the driveway and customers love the van with the dragon pictorial," Thomas says. "They can't believe it's a plumbing truck."
While Thomas is proud of the company's logo, he is even giddier about the vehicle itself.

"I bought it from the Freightliner dealership in town," he says. "Eamon Kelly is the salesman there and he's been trying to sell me one of these for the last six years. I evaluated every possible vehicle with wheels. Nothing comes anywhere near the fuel economy on this one and you cannot beat the payload."

Thomas notes the van gets between 17 and 19 miles to the gallon locally. The increased storage area is an even bigger game-changer for Dragon, which specializes in residential and commercial service repair.

"The space in there is unreal," he says. "I'm 6 feet 2 inches and I can stand up in the back and have plenty of headroom. With the smaller truck, we were giving customers little choice. Now we can fit six varieties of faucets, a whole-house filtration system, a water heater and a water closet on the truck, as well as your run-of-the-mill service parts. We've truly become a rolling warehouse."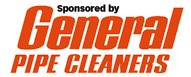 Show Us What You're Driving!
Think you have a vehicle worthy of PM's Truck Of The Month? Let us hear about it!
Send us photos of your service fleet electronically by e-mailing us
(Editor@PMmag.com), or mail us your prints to:
PM - Truck Of The Month
155 N. Pfingsten Road
Suite 205
Deerfield, IL 60015
PM's Truck Of The Month is sponsored by General Pipe Cleaners.
Links